Mardy Ross
Posted on: Sun, 10/24/2010 - 9:29pm
Lumigrate Premier Podcast: Mardy Ross and Chris Young History and Future
Posted on: Sun, 03/28/2010 - 3:23pm
Mardy Ross, OTR and Founding Executive Director, Lumigrate
Hello, and thank you for your interest in reading about me; there are similar pieces at Lumigrate.com's forum titled "About Our Providers", where this resides as a topic; I am one of many invited experts writing in the forums, and also am the one that designed the concept and oversees weaving the people and topics together which are presented at Lumigrate.com. Some people like 'stories', others are like Joe Friday on Dragnet: Just the facts, Ma'am. So I will try to provide something for everyone.
Posted on: Wed, 03/10/2010 - 11:24pm
Who ARE You, And WHAT is Lumigrate? Progressive Info: Social Networking Links for Lumigrate (Blog Xfer from 2009)
Whether meeting someone in person or on the internet through facebook, I am having to answer this question a lot lately. Which is great because it means people are finding out about us and are interested. Certainly, I refer people to look at Lumigrate.com's 'About Us' section (link below if you want to read later). We have free information --- the blogs are packed with links to VALID sources to learn more about topics you are interested in and we think are important. I get included in a lot of interesting information exchanges and have my read more »
Posted on: Wed, 03/10/2010 - 4:06pm
"Integrative Medicine." "Lumigrate" -- What Do They Mean?
We're glad you're here, and in case you have the same question most people do, here's something to start with to explain what Lumigrate 'is', and 'integrative medicine' means. In order to make a good 'first impression' and welcome newcomers, we won't change this page frequently, but the blog is regularly updated and something's always new in the Forums! YOU could write there now! Fun. Progressive. Valid. Streamlined. (Are the main concepts we're 'integrating' with Lumigrate). read more »
Tuesday, February 16, 2010, 2:38 pm, by Mardy Ross
Hello, and thank you in advance for your interest in Lumigrate. I'm rewriting this in December 2016, a decade after the start of the process that resulted in what you see as "Lumigrate" began. "Amalgam" is a word I like to introduce to people early on in my teaching of what I see as key health and wellness / illness concepts. It essentially means "mixture", and comes into play when talking about the mainstream dentistry aspect. read more »
Monday, January 18, 2010, 7:55 am, by Mardy Ross
Today's I'm hoping to have YOU find out how you can be part of a successful 'march on Washington (and around the world!) which Lumigrate is asking you to join if you're interested in health. And you can do it right from your computer! If you don't want to read all the 'why' and get to the 'how', skip to the bottom of this blog! If you want the 'story' of my thoughts today and the history of Lumigrate since 2007/8 and Internet correlations, I thank you for reading this today. (Time for a beverage? A deep breath? Please get in a good gear!) read more »
Thursday, September 10, 2009, 10:17 am, by Mardy Ross
Whether meeting someone in person or on the internet through facebook, I am having to answer this question a lot lately. Which is great because it means people are finding out about us and are interested. Certainly, I refer people to look at Lumigrate.com's 'About Us' section (link below if you want to read later). We have free information --- the blogs are packed with links to VALID sources to learn more about topics you are interested in and we think are important. I get included in a lot of interesting information exchanges and have my read more »
Wednesday, April 8, 2009, 2:40 pm, by Mardy Ross
Welcome to the folks who have gotten emails from Lumigrate or from me directly to finally annouce the long-awaited Lumigrate webucation site! I'm looking forward to having you get involved if you have seen Dr. King, Dr. Lepisto, Dr. Rollins, or Dr. Young personally or attended a seminar or taping at Lumigrate. Click here: forum to go to the forum section and let others know what you think! The doctors and I will also be checking in as well. read more »
Mardy Ross, Executive Director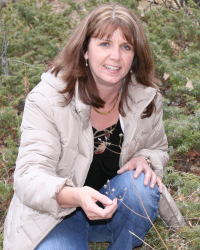 Mardy Ross created and founded Lumigrate in 2008, with Lumigrate.com launching onto the Internet on March 27, 2009. The 'cornerstone' of Lumigrate is the YOU! Model, created in 2007 with a collaborative colleague also with military medicine in his background (Ph.D. psychologist savvy about chronic pain and illness and 'neuropsychology', Chris Young in Grand Junction, Colorado). read more »
Thursday, February 5, 2009, 6:34 am, by Mardy Ross
Lumigrate is very excited to launch a new presence on the Internet on Monday, March 23, 2009. The company was established in 2008 by Mardy Ross, OTR, who became a registered occupational therapist in the mid 1990's and saw the changes to the healthcare system occurring not only from the inside as a provider, but also as a patient developing complex medical issues. read more »