Reducing Brain Inflammation with Vitamin B6 via Dr. Marrs and Hormones Matter dot Com
Wed, 12/20/2017 - 11:52am
What a wonderful resources Hormones Matter dot com is! Please take the link to this topic, which I am providing, below, with ENCOURAGEMENT to GO to the SOURCE and look at all that they have to offer. I hope that Lumigrate helps people find their way to resources I've found along the way which are wonderful resources. I can't believe I did not learn of it until now (unless I had and do not recall -- maybe I need to supplement some B6)(grins): www.hormonesmatter.com/reducing-brain-inflammation-vitamin-b6/
Summer of 2017 and currently (winter solstice), I have gotten much insight into a new, cutting edge paradigm taught by German physician Claus-Peter Kessler. He is who had shared this on Facebook, with this setup:
Lacking when you have a disturbing focus, which is a scar, a change of skin resistance.
A FB friend of his asked if neural therapy helps such scars, and he said yes, but with the guidance of the Nogier reflex, you are able to hit exactly the spot.
For the topic at Lumigrate about him, and other Facebook / social media / Internet resources I suggest in order to encourage people to connect on Facebook (currently, but it's starting to get very censored and manipulated and people are not happy about it but have no other 'great meeting place to go' yet). In the forums list here at Lumigrate you'll find an area about social media / Internet, and there's a thread there about his work. Or use the Search bar, of course.
I'm having improved function. O'Rio's having improved function, and I've connected him with a couple of people I've connected with and I'm facilitating their learning the basic information and getting started with what he finds with the Nogier tools of his trade, and what benefits they experience from taking the very targeted, limited vitamin and mineral needed at a particular time IF there's something creating a need in the body.
It certainly has dropped my costs for supplements to about 5% of what other 'models' or 'views' about nutritional supplementation. And that's a good thing for consumers! (Not so good for the product makers wanting to sell more, more, more, right?) Think about it........ And now, here's that amazing article that inspired this today. Thank you for reading. And thank you for posting, Dr. Kessler!
---
Reducing Brain Inflammation with Vitamin B6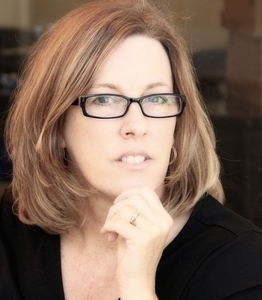 Among the many symptoms of vaccine adverse reactions is brain inflammation, often considered idiopathic or of unknown origins. There are a number of potential culprits underlying vaccine related brain inflammation, including the virus vectors, the neurotoxic adjuvants or the cocktail mistakenly presumed inert ingredients that accompany any vaccine.
No matter the cause, however, once inflammation is unleashed within the central nervous system, the inflammatory response itself can become self-perpetuating, initiating secondary pathologies that are chronic, progressive and neurodegenerative.
Chronic brain inflammation, like inflammation in the rest of the body, is now considered one of the leading causes of disease. In the brain, chronic inflammation is believed to lead to Alzheimer's, dementia and Parkinson's, while chronic inflammation in the body is connected to heart disease, type 2 diabetes, depression and a myriad of autoimmune diseases.
At the center of all inflammatory diseases are dysfunctional mitochondria that, as regulators of the cell survivaland number of other functions, control immune reactions – inflammation. Mitochondria are highly susceptible to damage from pharmacological and environmental toxicants and inextricably dependent upon dietary nutrients for proper functioning.
When toxicants attack mitochondrial pathways and/or nutrient depletion diminishes mitochondrial functioning, mitochondria activate the immune system and spur inflammatory cascades; cascades that can be stopped only if the exposures are removed and the nutrients restored.
In the brain, neural mitochondria and microglia (brain immune cells), regulate inflammation. Like the mitochondria, these microglia are highly dependent upon dietary nutrients. As we have written previously, the B vitamins are particularly important for central nervous system functioning. New research finds that vitamin B6 is a key regulator of brain inflammation.
Vitamin B6 and Brain Inflammation
Vitamin B6 (pyridoxine >peridoxal 5' – phosphate) is a necessary co-factor in over 100 enzymes. It is critical for the catabolism (breakdown) of the essential amino acid tryptophan. Tryptophan is required for serotonin (well-being and GI motility) and melatonin (the sleep hormone) synthesis. Disturbances in tryptophan catabolism not only lead to disturbances in neurotransmitter activity, but also, can lead to cell death or apoptosis, in vital brain regions, like the hippocampus (learning and memory), basal ganglia (movement, motivation, intention) and in the cerebellum (motor control and balance).
When all is working well, tryptophan serves as a substrate for serotonin and melatonin. Excess tryptophan is degraded resulting in the by-products nictonic acid and nicotinamide adenine dinucleotide (NAD+) – or as most of us recognize, niacin, vitamin B3.
Niacin is an essential nutrient in many physiological functions. Loss of niacin metabolism from this pathway can lead to significant disease, including, Pellagra, a disease characterized by scaly skin lesions, delusions and confusion. In addition to a loss of niacin synthesis, when vitamin B6 is deficient and the tryptophan pathway is disturbed, the incomplete degradation of tryptophan produces several metabolites that are neurotoxic, including one called quinolinic acid.
Quinolinic acid is a potent and self-perpetuating neurotoxin when unopposed in the brain. It generates ROS (reactive oxygen species indicative of mitochondrial oxidative stress and damage) and over-activates NMDA glutamate receptors (the brain's primary excitatory neurotransmitter) to the point of apoptosis (cell death), all the while inhibiting brain astrocytes' ability to clean up the excess glutamate. Once that cycle becomes initiated, quinolinic acid potentiates its own release and that of other neurotoxins, ensuring continued brain inflammation and damage.
With the appropriate vitamin B6, quinolinic acid is not the final product of tryptophan catabolism, NAD+ or niacin is, and any damage initiated by quinolinic acid as a natural by-product within this pathway is offset by two neuroprotective factors, kynurenine and picolinic acid. Vitamin B6 is critical for the kynurenine aminotransferase and kynurinase enzymes; enzymes that lead to neuroprotective compounds, kynurenine or picolinic acid.
Kynurenine blocks the cytotoxic effects of quinolinic acid by blocking the NMDA receptor, making it unavailable to quinolinic acid, while picolinic acid is the primary metal chelator (remover) in the brain (likely critically important in post vaccine reactions). In other words, vitamin B6 controls the balance between inflammation and anti-inflammation within the brain and the body.
How do We Know Vitamin B6 is a Neuroprotectant?
Well, we've actually known this since the 1970s (perhaps earlier) when work on the kynurenine pathway began. Somehow though, it wasn't recognized again until the 1990's and has only recently become prominent over the last decade as connections between environmental and pharmaceutical toxicants and gut microbiota and mitochondrial damage are revealed.
Several studies have emerged over the last decade showing the importance of vitamin B6 (and other B vitamins) in systemic and brain inflammation. Defects in vitamin B6 metabolism are linked to seizure disorders resistant to traditional anticonvulsants but remediable with Vitamin B6. Vitamin B6 reduces brain atrophy in Alzheimer's patients. Low vitamin B6 is believed to play a key role in the oxidative stress associated with Huntington's disease. One of the more interesting studies involves preventing the hippocampal apoptosis associated with bacterial meningitis using vitamin B6.
Bacterial meningitis is a life threatening disease associated with high mortality and morbidity. Of those patients who survive, up to 50% suffer serious neurological impairment including: hearing loss, seizures, cognitive decrements and sensory-motor deficits.
The bacteria attack cortical and hippocampal regions of the brain. Hippocampal cell death is associated with learning and memory deficits. In an experimental version of bacterial meningitis with rodents, researchers tested whether vitamin B6 supplementation could prevent the hippocampal apoptosis by moderating the tryptophan pathway towards the B6-dependent kynurenine and picolinic metabolites versus the neurotoxic quinolinic acid.
They were successful. Vitamin B6 supplementation reduced brain inflammation and hippocampal apoptosis by up-regulating the neuroprotective factors controlled by the tryptophan – kynurenine pathway. An impressive result reached simply via vitamin supplementation.
Final Thoughts
Tryptophan metabolism and the kynurenine pathway are implicated in disease processes where inflammation is prominent. Vitamin B6 may be critical to maintaining the appropriate balance between inflammatory and anti-inflammatory immune reactions.
With modern nutritional deficits (high calorie, low nutrient foods), commercial agricultural practices (glyphosate doused crops are nutrient poor), estrogenic medications and environmental exposures (estrogens inhibit vitamin B6), it is entirely conceivable that many of us are vitamin B6 deficient and, as a result, functioning with a constant level of inflammation. Vitamin B6 supplementation, along with the other B vitamins might be warranted.
For those individuals suffering from brain inflammation mediated by disease, medication or vaccine adverse reactions, vitamin B6 might just reduce the inflammation cascades and improve quality of life. Given its direct impact on tryptophan metabolism, vitamin B6 ought to be considered critical for brain health.
---
Did you see "The G Word", above? Glyphosate doused crops has a link for further learning.
I like that they bring up high calorie, low nutrient food, too. And of pcaricular interest to me was the first comment made which you'll see, from what I am seeing via Facebook profile was a Cleveland Clinic doctor (who appears to perhaps be retired). He said, on September 17, 2014 (what would have been my father's 93rd birthday had he not passed just prior to his 89th, of alleged, diagnosed "Lewy bodies disease" per mainstream medicine's reductionistic, fragmented way of looking at things):
"The post on vitamin B6 is highly technical and must be rather difficult for some readers to understand. It makes it very clear that the biochemistry of a single vitamin is extraordinarily complex.
As a physician I have often been asked what appears to be a simple question " what is vitamin (A, B, C, D, magnesium, calcium Etc) good for)? The question is based on the present medical model. This model states that each disease, or even a symptom (Parkinson's, Alzheimer,etc.) has a specific cause and a specific treatment.
The pharmaceutical industry depends on this model as research seeks to find a " wonder drug" for each disease. Vitamin B6 is but one member of a complex team of vitamins and minerals, known collectively as non-caloric nutrients.
The function of each cell in the body depends on genetically determined enzymes that include a vital group involved in the synthesis of energy. They, in turn, are dependent on vitamins and minerals as cofactors. The enzymes gradually decay without them and that is why nutrition is so important.
Because the brain is the most metabolically active tissue in the body, its energy requirement is huge. It is therefore hardly surprising that chemical changes in brain cells can result in changes in behavior.
A high calorie intake without the vitamins produces changes in that behavior, a form of malnutrition that is quite different from that of starvation. The affected individual becomes much more emotionally irritable and the autonomic nervous system becomes erratic and dysfunctional.
That is why I have repeatedly suggested that high calorie malnutrition may be responsible for some cases of irrational behavior, extending even to violence. It is high time that the model for disease be revised. To understand biochemistry and its relationship to fuel consumption should be the medicine of the future."
__________________
Live and Learn. Learn and Live Better! is my motto. I'm Mardy Ross, and I founded Lumigrate in 2008 after a career as an occupational therapist with a background in health education and environmental research program administration. Today I function as the desk clerk for short questions people have, as well as 'concierge' services offered for those who want a thorough exploration of their health history and direction to resources likely to progress their health according to their goals. Contact Us comes to me, so please do if you have questions or comments. Lumigrate is "Lighting the Path to Health and Well-Being" for increasing numbers of people. Follow us on social networking sites such as: Twitter: http://twitter.com/lumigrate and Facebook. (There is my personal page and several Lumigrate pages. For those interested in "groovy" local education and networking for those uniquely talented LumiGRATE experts located in my own back yard, "LumiGRATE Groove of the Grand Valley" is a Facebook page to join. (Many who have joined are beyond our area but like to see the Groovy information! We not only have FUN, we are learning about other providers we can be referring patients to and 'wearing a groove' to each other's doors -- or websites/home offices!) By covering some of the things we do, including case examples, it reinforces the concepts at Lumigrate.com as well as making YOU feel that you're part of a community. Which you ARE at Lumigrate!