Our Medical Experts
This page provides a review of the medical experts which are featured in our online video seminars. They were recorded in the fall of 2008, and were part of Lumigrate when it went live on the Internet in March of 2009. However, the integrative center that all of the experts, Mardy Ross included, had come together to help get off the ground in early 2008 had begun taking a different path in terms of focus and everyone eventually went their separate ways or formed new associations to practice in other wellness clinics. Dr Rollins, the MD, was the only owner among those you see in the videos and has maintained the center since, however.
If you would like to learn more information about these specialists or have questions about their current medical practices, please contact Mardy by calling 970/773-0997, or Search on their names at our Search bar and all have provided content in the Forums which will have their information from that time (which is all still current as of January 2015 to Mardy's knowledge) via links in their signature area.
Being with this fine team the many years in various ways we worked together professionally or they in two cases were Mardy's personal providers before the Center era occurred, then steeping in the meetings and seminars at the Center as she did, gave Mardy a unique foundation in functional, holistic, integrative ... 'outside the box' medicine for which she is eternally grateful and which helped to build a solid foundation for Lumigrate's ongoing building of content as time has gone forward since.
Due to the high cost and complexities of video shooting, production, and editing, we have not returned to doing more videos aside from when Mardy was asked to go to California to speak at a conference that was going to be recorded. However, the project never seemed to get funded and even when she asked to purchase the video to put onto Lumigrate, that was rejected.
So another lesson learned. Again, good for the foundation and building of wisdom of what's going on in the world and why it is so difficult for this information to get out to people and progess has been so slow. However, Facebook created such incredible groups and connections for people to share information, there were many others who were continue to awaken and grow in their wisdom and knowledge of what's going on and how to hopefully get to the information, providers, and solutions to medical problems or to avoiding them through these types of strategies.
To put it mildly, the forums have the bulk of the content at Lumigrate, and it's just continued to progress further into what is more outside the box after the more conservative information that was provided in the videos initially.
But in 2009 it was way out there for some. Most who identified with a diagnosis of fibromyalgia did not know that foods were part of the problem and could be part of resolving and reversing symptoms. Some of these providers seen in video were to go on and provide much content in the forums and other local experts were recruited as well. AND Mardy connected with and invited experts from around the US and one from Australia to be among the experts. This was the format, weaving their input together on topics sometimes, along with the very wise and wonderful women with chronic illness who had registered to write, sometimes at Mardy's invitation and encouragement, other times because they initiated it. However, it was decided to simplify and not have new registrants and to have Mardy write the new content which was what occurred in 2013, 2014 and into 2015 so far.
There is so much information that she's wanted to have on Lumigrate and it's still time consuming for her to provide it but it's faster than directing others and fitting into their schedules. Lumigrate gets a good number of reads but each provider doesn't see much response for their time compared to other methods of having people learn about them.
So, for now, this is how we're 'rolling'. And the reads and compliments are still good and actually sometimes higher than in the past. This is giving Mardy even more ability and knowledge to do her work consulting with businesses or individuals, if connecting providers to potential consumers or helping consumers with guidance on where to look for education about things that would pertain after doing a strategy session and getting an overall of their history. Mardy has diverse work experiences and it's difficult to even categorize it, there's just not a box that people have knowledge of to put her in! So contact her if you think she could be of help to your organization or family.
Today, it seems everyone is aware of things such as the diet and inflammation and health connection, and many other things. But there's a long ways to go with educating people on what Mardy calls 'the occupation of being an educated health and wellness consumer".
It's been great to be part of it the transition. Or as we say around here GRATE! Thanks for your interest and hopefully you'll find this a GRATE resource. Thank you. As Mardy signs off in the forums: Live and learn. Learn and live better!
---
Dr. Paula King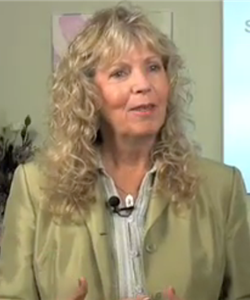 As a psychologist and life coach, Dr. Paula King specializes in helping people create the behavioral patterns associated with accomplished and effective living.
Whether working with a couple on their relationship, a CEO on developing additional management skills, a person on managing a diagnosis of cancer or dealing with chronic pain, an athlete on performance enhancement, or an artist on connecting with their muse, Dr. King encourages a deeper and broader appreciation of their current strengths while identifying new possibilities for growth and development. Dr. King relies on her profound belief in each person's unique inner wisdom to guide the individualized discovery and growth process.
Dr. King brings to her work a varied background which includes: A doctorate in Psychology and Adult Education from Arizona State University, coaching certification from the Hudson Institute, certification as an interactive imagery guide from the Academy for Guided Imagery, a bachelors degree in physical education, over 25 years experience in a general psychology practice and 10 years as a performance specialist working with professional and amateur athletes.
In addition, Dr. King authored "A Trust Walk: Mindful Golf," and her articles have often appeared in The Arizona Republic (the Phoenix daily newspaper), and a variety of national magazines. She currently practices at Behavioral Health and Wellness, Healing Horizons, and is on the staff of Community Hospital in Grand Junction, Colorado, USA.
Dr. Christopher Lepisto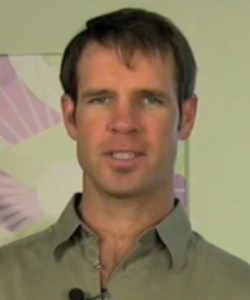 Christopher Lepisto, ND earned his Doctor of Naturopathic medicine at Bastyr University, one of the nation's most respected schools of naturopathic medicine. He specializes in women's health, environmental medicine, cleansing and detoxification.
His beliefs are based in utilizing the fundamentals of "nature as cure" in his practice -- an organic and whole-foods diet, plenty of fresh clean water and sunlight, restful sleep, regular exercise, spiritual health, and deep healing through plant medicines. Dr. Lepisto practices in downtown Grand Junction, Colorado and frequently gives talks to live audiences. We've provided some of the most popular topics in video at Lumigrate. His website is www.thealderwoodcenter.com/
Dr. Lepisto is a member of the Colorado Association of Naturopathic Physicians and the American Association of Naturopathic Physicians. The son of an ophthalmologist and registered nurse who greatly shaped his interest in medicine, Dr. Lepisto returned to Grand Junction and opened his practice in 2004. He developed special expertise in indigenous herbal medicines while living and working in New Zealand, and authored "Active Horopita: New Zealand's Answer to Candida."
What is a naturopathic doctor?
Like allopathic doctors (MDs and DOs), NDs complete four years of post-baccalaureate education before earning their licenses to practice. An ND's clinical training focuses on preventing disease, promoting health and prescribing therapies designed to stimulate the body's natural healing processes. For thousands of years, traditional healers have offered Nature's own prescriptions to their patients: wholesome foods, homeopathic remedies, plant-based medicines and spiritual practice.
Today, naturopathic doctors blend this ancient healing wisdom with modern scientific knowledge to help their patients attain optimal health in mind, body and spirit. Naturopathic philosophy stresses the individuality of each patient and the importance of treating the root cause of a condition, not just dealing with its symptoms. Naturopathic doctors design individual plans of treatment by conducting extensive patient interviews, carefully reviewing personal and family medical history, performing a thorough physical examination, and ordering any indicated laboratory tests.
Dr. Scott Rollins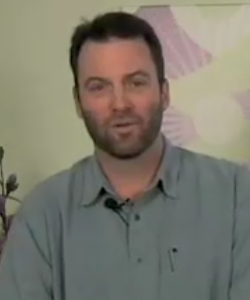 Scott Rollins, MD, graduated from the University Of Kansas School Of Medicine then finished his residency training in Family Practice at St. Mary's Hospital in Grand Junction, Colorado. Since 1994 he has shared a family practice in a rural community outside of Grand Junction which includes emergency medicine. He has always had an interest in real preventative medicine, anti-aging and integrative medicine, and began studying and prescribing bioidentical hormones over a decade ago.
In 2008 he founded the Integrative Medicine Center of Western Colorado, where he focuses on this form of medicine in a collaborative manner with other specialists. In 2008, he also became the first physician in western Colorado certified by the American Board of Anti-Aging and Regenerative Medicine. He regularly speaks at IMC seminars on the topics which are now becoming available through Lumigrate.
In 2004 Dr. Rollins was chosen as "Colorado Family Physician of the Year." The recipient is chosen by the Board of the Colorado Chapter of the American Academy of Family Physicians from it's 1,800 members and is based on their expertise and commitment to family medicine. He also serves as a medical director for Hospice and Palliative Care of Western Colorado and hosts medical students at his practice in Collbran, Colorado several months each year as well as teaching regularly at St. Mary's Family Practice residency
program in Grand Junction.
He enjoys a range of outdoor and music activities with his family and friends, and is accomplished on piano and guitar.
Dr. Chris Young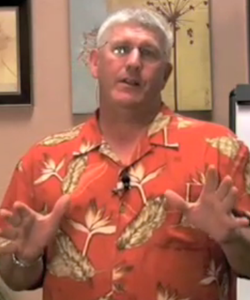 Dr. Christopher Young is a licensed clinical psychologist who received his doctoral degree in 1986 from the United States International University. He obtained pre-doctoral training in marriage and family therapy at the USIU Psychology Clinic in San Diego, California and post-doctoral training in medical psychology and inpatient treatment at the National Naval Medical Center in Bethesda, Maryland. He completed two years of post-doctoral training in clinical-organizational psychology at Beaufort Naval Hospital in Beaufort, South Carolina.
Since 1988, Dr. Young has practiced psychology independently in clinic and hospital settings. He specializes in a wide variety of disorders utilizing behavioral and systemic approaches. Common disorders include stress related medical disorders, depression and occupational problems. In 1999 he compiled a pain management program and notebook which he has used extensively with patients and professional in-services.
Outside of work, he enjoys time with his family and friends and is a sports enthusiast. He more recently has been playing guitar and the clinic he co-owns with wife Cheryl, Behavioral Health and Wellness has a softball team which has required adding a trophy case to their business office.