chronic pain
Posted on: Tue, 04/30/2013 - 7:34am
Low Dose Naltrexone (LDN)
I often say that 1/3 of things I've tried related to my health has been helpful, 1/3 has been harmful, and 1/3 is a 'neutral' or 'I don't know'. And sometimes, things that were helpful at first end up not being so helpful, either because of side-effects or because in doing 'functional medicine' and not solely 'conventional, allopathic medicine', I'm taking care of underlying problems and my wellness level changed, so then the need for the medication has lessened or changed. read more »
Posted on: Mon, 03/25/2013 - 11:55am
The Differences Between Women and Men in Diagnosing and Treating Their Chronic Pain and Illnesses
Women and men are treated very differently by the allopathic, conventional medicine system when it comes to diagnosing and treating pain, as this recent piece by Laurie Edwards so brilliantly conveys in the New York Times (dot com, online version, links included and encouraged to go read at the source for all the fun images, etc.). read more »
Posted on: Sat, 02/02/2013 - 11:21am
5 Tough Choices You Face When Chronically Ill or in Pain; Toni Bernhard, JD's One of Psychology Today's More Read Authors
I was pleased to see on Facebook today that Toni Berhard's "5 Tough Choices You Face When Chronically Ill or in Pain" has already become on of Psychology Today's top-read topics after being posted on Monday of this week. I am not surprised; Toni is an award-winning author, has a fascinating background in terms of having been an accomplished legal professional, and then ended up with a new 'occupation' of writing about having chronic illness, and as her book's title indicated "turning straw into gold". read more »
Posted on: Fri, 01/25/2013 - 9:52pm
Chronic Illness Series: #2 - Fibromyalgia. An Energy Crisis Disorder
Posted on: Sat, 01/19/2013 - 1:41am
Central Sensitivity Syndromes at About.com; Body/Pain, Mind/Behavioral --Tying Things Together Under an Umbrella
This is an excellent article that I want to encourage people to go to and read in it's entirely, particularly if you're looking for information about pain or any of the senses being hypersensitive -- touch, sound, smell/olfaction, light. This is very well written, reporting on the current thinking from allopathic medicine on the subject. read more »
Posted on: Sun, 10/07/2012 - 11:55am
You're Achy, You're Sore, and You Have No Idea Why from Oprah.com
I found a REALLY GRATE topic at Oprah.com today about the fascia of the muscles moving our body, which not only contributes to ongoing muscle pain for people (some think if it as 'chronic pain', it actually has a deep connection to the mind/body system. So I wanted to share it with you here. My FAVORITE part of the whole things, which I highly suggest you look at with all the great pictures they have at their website with it, not the stripped down version I have 'transported for you' below, is this: read more »
Posted on: Tue, 02/07/2012 - 9:10am
Love, Life and Brussel Sprouts
Hello my dawlinks! It's your Yenta. You were expecting the Queen of Denial, perhaps? In my travels, Liblings, I've seen and heard my share of those peoples that don't understand, can't comprehend, want to know why, and have yet to admit that they have a difficulty that needs to be cared for. Your Yenta has finally decided to mayrekn zayn (write exclusively) about it. So in this, I'll use very little Yiddish. read more »
Posted on: Wed, 11/30/2011 - 8:23pm
Fibromyalgia's Causes and Treatment per Renewed Vitality
Fibromyalgia: Our Definition and Treatment Strategies at Renewed Vitality
read more »
Posted on: Sun, 04/10/2011 - 7:06pm
Waking Up With Pain.....Things that may be the "why" of your pain.
Hello there --
I'm posting a link to a video I recorded and put on Youtube to show you how to sleep properly on your back in the hopes that you don't wake up with pain in the head/neck area. read more »
Posted on: Sun, 01/30/2011 - 10:07am
Breathe Deep
Hello my dawlinks! It's your Yenta. So who were you expecting? My wonderful Mardy is schlepping around Colorado with the Peace Fleece as though it's some sort of new shmate (clothing) that she had gotten such a deal on. It's all right, she makes me smile; it's gut (good).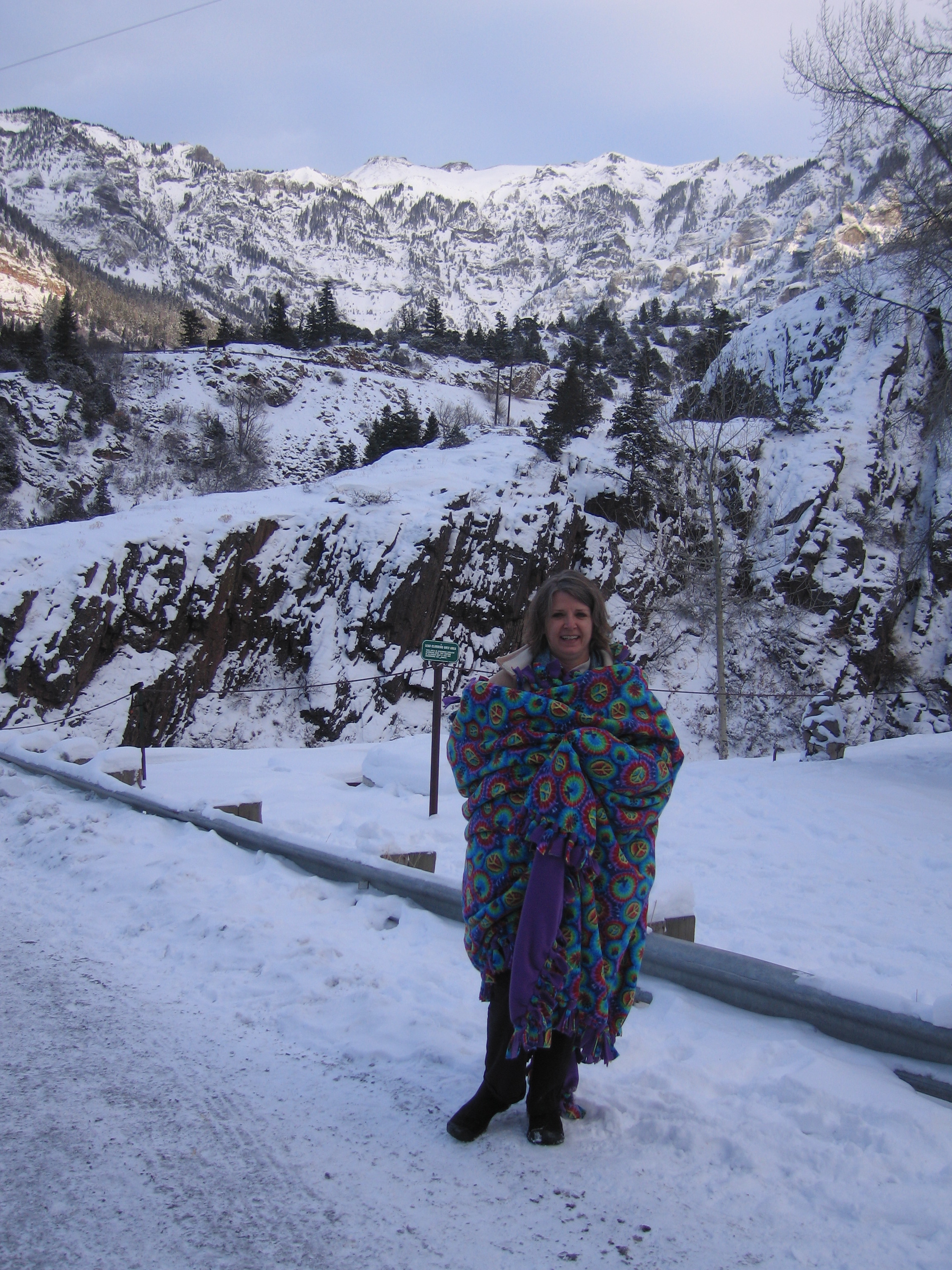 I like being appreciated, who wouldn't? read more »