YOU! A Proactive Citizen and Media Consumer, Social or Mainstream - Learn the Ropes Entangling Us
Tuesday, April 29, 2014, 10:31 am, by Mardy Ross
Edit, late July 2015: It appears to me that we are very much 'in disclosure' now. Due to the way the blog tab and it's blogs near the top are easiest for me to direct people to, this is going to be added onto and I'll integrate or 'graft' in new information with what I'd provided here initially, creating this topic thread in April 2014. It had 2,300+ reads in the fifteen months prior to this edit in late July 2015. This is what I'd already said here:

NOTE: I rarely create new blog posts these days at Lumigrate for a couple of reasons. Overall, I have focused on building information in the forums, for one thing. When someone comes to Lumigrate and looks at the blog area, I've wanted what is being seen to seem significant; sometimes when a person is told to keep new blogs coming all the time to keep people coming back to your site, you're going to be hit or miss on how great a topic it is they see. See, I do things differently; Lumigrate reflects that.

You can see in the boxes on the side what's new in comments or what's a new forum topic, so if you regularly do that, you'll keep up. Otherwise, just go dig in and find the forums and look at the topics at the top in each forum because I'm the only one now that can add content and 'bump' something so it's up at the top of the list. This makes the forums of Lumigrate a rich resource for information and YOUsers can find the topmost information easily. Thank you for your interest in Lumigrate and I hope it's a 'grate' resource for YOU ~~ Mardy, January 2015
I felt it important to create a new blog entry today because I'm finding myself saying repeatedly to people this spring "while you're busy getting sucked into this "news story", what are you NOT studying that has real importance?" And in July 2015 editing this, it's going to be helpful if you'd gotten up to speed about this. If not, you're just going to have more to study and ASAP, in my opinion because we are very much in disclosure at this time, in my opinion. From 'looking at the tea leaves'. We all have to learn, process and talk to others and most of all decide for ourselves what we think the truth and reality is.
The way that The History Channel created the other channel, called H2, and then appeared to me to put their conservative, mainstream content on the more-watched channel and the more 'out there' information on H2, THEN confuse me by having this summer put Ancient Aliens into a blitz over July 4 weekend on The History Channel --- the mainstream 'this is what we want everyone to know' channel and NOT the 'this is what we want the ripple effect leading edge to try on for size, receive, get feedback and start sharing and telling others about.
What are they doing? Think about how YOU would take a society of people who'd gotten partial truths, false information, plus a lot of information accurately and then tell them that they'd not gotten the whole truth, and replace what they're to believe. I.e.: "this is the truth we now want you to believe". That's going to take a lot of people carefully organizing the effort. It appears to me they've had that. I'm going to add in comment, below, what I can type out from having recorded Ancient Aliens that was the show's premier episode for the new season.
They're in no uncertain terms saying that there have always been reports of craft or things in the skies that could be interpreted as aircraft, we'd just not been told that before. Which version do you believe, the old version of what they wanted us to know or the one coming out now. What they are 'disclosing' to us. And has all the hype about 'disclosure' been so that when new information comes out we presume it is 'disclosure of truth' and it's just another layer of misinformation to manipulate? This is why we have to put in a lot of time and energy (and sometimes money) studying things, so we're knowing how to act, not re-act. So we've processed it and can then put our senses together and know what we are 'going to do with this information'.
I'm not here to tell you what to think; I'm just hoping to help pull out the things to spend time learning and thinking / feeling about. Often people are more engaged in their vacations or the school year busy-ness that keeps parents running, or whatever crisis is going on in their family and they don't make it a priority to see what's coming down the train tracks at them. The link to the comment writing up Ancient Aliens' Ultimate episode is:
Now, below, is what I'd prepared in April 2014. It still applies.
---
"Keep following the money...." I also say. Whether you've heard of the United Nation's Agenda 21 which occurred in 1992/1993 (for those of us in the US, under George Bush then Bill Clinton), Common Core Curriculum, and I.C.L.E.A or some or none of the above, I'll suggest investing under 10 minutes to watch Agenda 21 For Dummies at YouTube. Here's the link: www.youtube.com/watch .
(Almost 1, 375,000 people had viewed it as of my grabbing the link for including here, so you can measure up where it's at when YOU do.) You'll hear someone crediting Charlotte Iserbyt for having tried to tell us / him about Agenda 21. The man in the video interview freely admits it sounded too unbelievable and he was now apologizing, basically. You'll find information I provide about Ms. Iserbyt about 'education reform' in the forums as well, if you wish to Search at the search bar for her name or those keywords. Here's the topic thread www.lumigrate.com/forum/western-education-systems-history-exposed-whistleblower-charlotte-iserbyt-doe-head-policy-rona
It is important to mention since we're focused on health care around Lumigrate, Codex Alimentarius, or "Codex" as most people refer to it in conversation, is another piece of this puzzle. I first learned of Codex meeting with a executive of a health food chain in Lumigrate's first year. They were rebranding from their initial business name from the 1950s through that time which was focused on supplements, though they'd been growing into carrying foods for decades, so their new name is focused on food. So you'll have some keywords to get started on researching if you're wishing to learn more about this most critical issue going on in the United States and all other countries who are participating AND all the rest, as it'll affect them as well.
In the video, YOU will see they discuss how this has gotten past people -- even policy makers who you'll hear in the video literally apologizing for their lack of grasping how something this unbelievable sounding in concept could actually get rooted and grow. They don't elaborate on the 'marketing' of how this was carried out in this brief, introductory video, but the "powers that be involved", so to speak, bought up the media which is big business. When I say 'media' do you think mainstream media and social media combined, or just papers, mags, radio and TV? For those who have been on Facebook for a while, did you notice changes that might fit with 'the agenda' program?
So let's now think about our current springtime 2014 media history. A month after a plane went missing, one of the 'news cable channels' spent an entire afternoon when I checked in to just see what they were 'up to'. This was after more than one of my more 'head in the sand' acquantances contacted me to ask what I thought about the missing plane situation. (That's a legitimate coping strategy and is actually referred to by the expert I'm going to set you up to read about, read on....)
"WOW! ... how did THAT story get to THOSE people? This story has permeated everyone I think, how did they do that, why did they do that?" I remarked to myself. And so I put my radar up and my thinking cap on, which is why I suggest this to you in this blog post.
So, as I told them and many since with the stories that have gotten them sucked in ... LEARN WHAT IS GOING ON OVERALL, and don't put it off! Make 10 minutes to go watch the YouTube about A21, ICLEA, CCC. Take another 10 minutes to read over the speech I link to below, and preferably take 20 minutes to also watch her present it in the video provided at the link also.
This is critically important and time critical at this point. When it comes to the media, whether main stream or social, know who owns the business you're using. Facebook's top investors are very overlapping with Monsanto's top investors, for instance. When you see them talking about 'dummying down', realize that if you're tied up with your time concerned with the myriad of 'news' stories pumped into the media (social and mainstream), you've falled for a play because in the past you were a victim of this 'dummying down'.
And it's not because you're 'dumb'. I don't think I'm 'dumb', and I admit that I was victimized by this and didn't see what was going on in 1992, 1993 and up until 2013 -- TWENTY YEARS until I caught onto it. (Though some of the facets I didn't get pulled into, such as wasting away in front of the TV watching professional sports during my free time, or going to every movie that comes out, the reality televisions shows, etc. I did stay with my nose to the professional grindstone about the medical aspect of this plan, though it was a few years into my career as an occupational therapist before I felt things didn't quite add up right in terms of what I was being told my work was supposed to be about and what was being required and expected of me (which was not in the interest of the patients often times.)
I learned that today when NOT giving time and energy/attention to the story de jour, which has to do with a racially laced recording leaked to a disreputable company by a girlfriend of a wealthy NBA guy who has a wife suing the girlfriend for 'gold-digging'. I mean, come ON people! Learn 'the game', play 'the game', don't get played by 'the game'. Keep in mind the other recent story which was NOT so much covered in mainstream media but had a ton of manipulations going on via the paid trolls on social media and their unwitting or witting followers and 'friends' sharing, commenting and drawing attention to it, came from Mr Cliven Bundy about a week before.
Hmmmm, the news cycle is considered to be about 48 to 72 hours so isn't that a funny 'coincidence'. 1 + 1 might just be adding up to .... well, you do the math based on what YOU think after thinking about it...... (you'll see in the above video that in the new math it can be that 2+2 = 5, so ... just sayin'.... thinking caps...
But, aside from being middle aged and hopefully entering the era of "older and wiser", how is it that I am able to see this today? I largely credit an impactful speech I wrote about for our YOUsers at Lumigrate in 2013, after seeing her speak about Monsanto at the March Against Monsanto in Venice, California. Here's the link: www.lumigrate.com/forum/marianne-williamsons-passionate-speech-about-activism-peaceful-and-productive-manner
Marianne Williamson had not yet announced she was running for office, so I was thrilled when I saw her toss her hat in the ring. Here's the link to that topic on Lumigrate -- I've provided a typed up, readable version of the 20 minute speech and even highlighted and blockquoted the important parts --- like the phone # she gave for the White House in order to give everyone ONE number they can go through to reach their Senators.
She sets up the script of what to say, and she also elaborates on history, what has gone on to create the military/industrial/government complex we have now, and the ethics of it. And she says LEARN what is GOING ON. So I say YES to that, and use the time you'd get sucked into monkeybusiness to learn how it is they're creating the monkeybusiness that's sucking you in!
And if you're not getting sucked in because you're already aware because you've done your time learning already, perhaps you can use this to help others as I'm sure I'm not the only one who is in a position to help others see this stuff. YOU -- she uses the YOU word too -- to remind, here's the Lumigrate YOU! model, which serves as a visual for how YOU as a person have the ability to be empowered by having surrounding you people you'd connect with to voice your opinions about things to do with the country, state, or local governments.
Marianne's message is of HOPE, so I'm also including that graphic here. Please go and read what she had to say almost a year ago, and take from it what you'll take from it. In reviewing it today, I got another layer from it, as a year ago I was only taking in what I could and acting upon that. She recognizes, as you will see, how much it is to 'digest', but how it's not going to be to your benefit to not put on the big girl panties or the big boy boxers or briefs (grins) and show up. Americans went to sleep -- I think we were put to sleep with what is in the water, the food, the air, and 'on the airwaves', the television.
It's not just us, I remember in 1990, on my only trip outside of the US besides to Canada, and the native people were all inside with their open windows for breeze and I could hear the American daytime television shows. I asked 'where are all the musicians?' .. "that stopped when we got television on the island" I was told. Some people are concerned about what's on programming so they use movies -- so educate yourself about who's behind the movies you watch. Have you gotten 'cooked' and don't know it? Video games? Sports addiction? Food addiction? Drugs/alcohol? Compulsive 'hoarding'? Social media? It's a rare person that has sailed through modern times without getting sucked into something, for one reason or another. Sometimes there are physiological reasons underlying someone's susceptibility to things classified as behavioral and mental health, so maybe that's part of what you'll need to learn about in order to be as effective and strong as YOU can be as a citizen.
I hope this has provoked thought; if you read this and were one of the people who inspired me to write, thank you. We're in this together. But to give a little clue as to one of the things out there to learn, is that a lot of thought patterning was provided to the public about 'negative thinking' and 'staying positive', and think about how that could be a ploy used by someone who wanted to keep people from doing their homework and becoming empowered, effective, and educated citizens. Think about the consequences of you do not find the strength to sit down and dedicate yourself to adult responsibilities in a democracy. We really were asleep for far too long, myself included.
Live and Learn. Learn and Live Better! ~ Mardy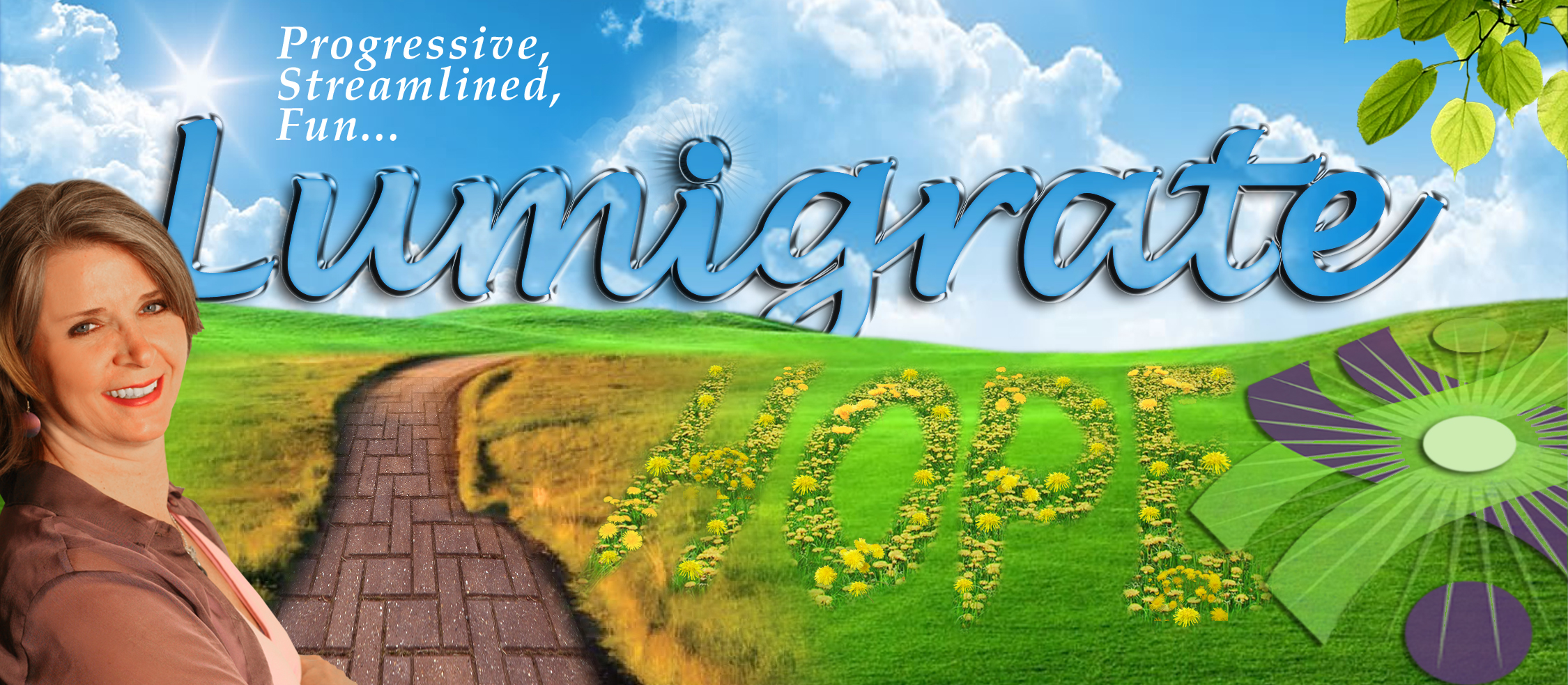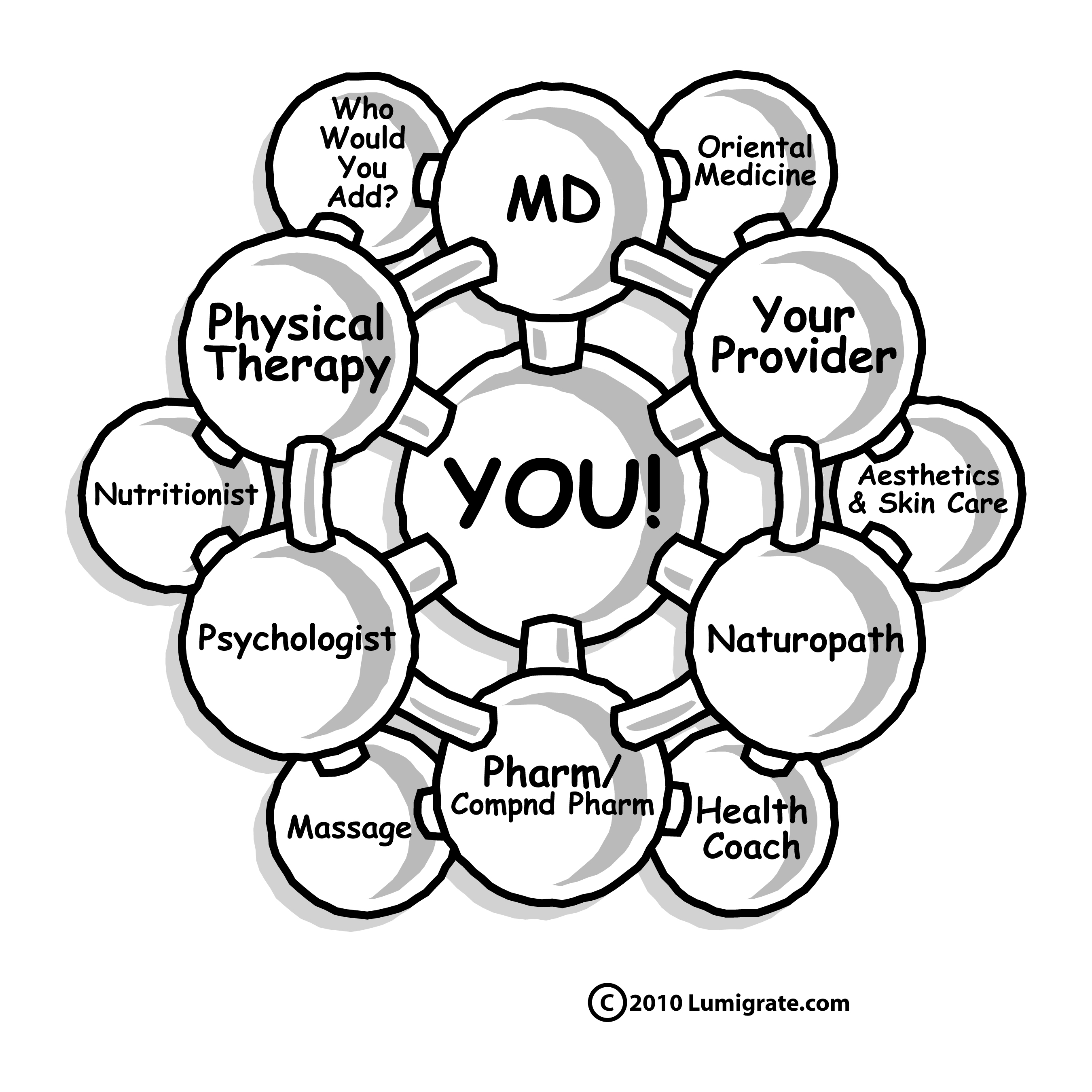 Again, the link to Marianne's speech topic in our forum on being active on the Internet and as a citizen: www.lumigrate.com/forum/marianne-williamsons-passionate-speech-about-activism-peaceful-and-productive-manner
__________________
Live and Learn. Learn and Live Better! is my motto. I'm Mardy Ross, and I founded Lumigrate in 2008 after a career as an occupational therapist with a background in health education and environmental research program administration. Today I function as the desk clerk for short questions people have, as well as 'concierge' services offered for those who want a thorough exploration of their health history and direction to resources likely to progress their health according to their goals. Contact Us comes to me, so please do if you have questions or comments. Lumigrate is "Lighting the Path to Health and Well-Being" for increasing numbers of people. Follow us on social networking sites such as: Twitter: http://twitter.com/lumigrate and Facebook. (There is my personal page and several Lumigrate pages. For those interested in "groovy" local education and networking for those uniquely talented LumiGRATE experts located in my own back yard, "LumiGRATE Groove of the Grand Valley" is a Facebook page to join. (Many who have joined are beyond our area but like to see the Groovy information! We not only have FUN, we are learning about other providers we can be referring patients to and 'wearing a groove' to each other's doors -- or websites/home offices!) By covering some of the things we do, including case examples, it reinforces the concepts at Lumigrate.com as well as making YOU feel that you're part of a community. Which you ARE at Lumigrate!