Erasing Autism - The Spectrum Balance Protocol, by Shauna K. Young, PhD, CTN and "The Stuff We All Have"
Please open your minds about what 'autism' is if you've found this topic. While this topic overall is about a brand new book focusing on children and the various symptoms and behaviors that end up being classified as "autism", creating this topic at this point in time in my process of unfolding information I relate at Lumigrate has to ultimately focus also about "the stuff" that is rampant in all of us.
Suffice it to say I have come a LONG WAY down different paths over the years with my work developing Lumigrate's content, and can reflect upon many things which hadn't 'jived' according to mainstream information, which I'd keep looking for information to resolve. "Aha" moments would occur, or 'aaah, got it now', and that would be 'the shift' for that time for me.
Ironically, it's very difficult to have people shift from seeing each specific disorder assigned from modern science and medicine (aka 'organized medicine', 'allopathic medicine', or 'conventional medicine', though that is not a great word choice because we're heading to the more natural and holistic as what will become the NEW convention, leaving a gray area once you get near 50/50 on that). This is similar to 'alternative', which is not a great word to be using because of what it implies, that holistic or natural medicine is beta to something that is alpha, essentially.
In the past, these words were grabbed onto like a ball being run in play, with people adopted them not really using them appropriately per their real meanings. My favorite example of that 'twisting' is 'occupation'. As a person with a degree and years of experience in occupational therapy, from my first day learning about it, I had to know the meaning of the word 'occupation'; it's how you occupy time. Vocation is how you "support yourself". So your vocational tasks are also occupations.
So ALL the times you see 'occupation' on forms or in conversation about someone, it's not the best word choice. This makes it very hard for people to know what an occupational therapist is, too, unfortunately. This hurts a lot of medical consumers in the public because they mis-presume they have no need for such a person on their team, when in fact a good OT can be invaluable to almost everyone! People -- children or adults, and those in between -- can all benefit from having qualified occupational therapists on their teams, in my opinion.
How many people would this be, who 'have autism'? The statistics out there and what I believe the reality is are two very different things. I believe almost everyone today has symptoms, to a lesser or greater extent, of 'this stuff', and that is why I have come to calling it one thing, 'this stuff'. You'll see in this topic a bit of the reasons why I and others are coming to this conclusion. And you'll also see why I appreciated the author of Erasing Autism , Dr Shauna Young, including her similar opinions about statistics being way low when citing official statistics 'the system' collects and provides.
In order to facilitate the mental shift from thinking of 'autism' separate from 'chronic fatigue' and 'fibromyalgia' (and then from Parkinson's, Lewy body disease, Alzheimer's and etc, etc., etc.) , I'm going to provide this link to a 2011 article at Psychology Today by Dr. Jacob Teitelbaum, titled Is Autism Related to CFS and Fibromyalgia? www.psychologytoday.com/blog/complementary-medicine/201106/is-autism-related-cfs-and-fibromyalgia .
Dr Teitelbaum, the renowned author of the best selling From Fatigued to Fantastic, which I purchased in the late 1990s in it's second edition, registered at my invitation to be an expert provider at Lumigrate.com for one topic, which was our saying our goodbye's to Gary King, RPh and co-founder of ITC Compounding and Natural Wellness Pharmacy, which provided much content to Lumigrate and education to me privately by telephone in 2011 and into 2012 prior to Gary's being diagnosed and passing from pancreatic cancer. There were business/ professional connections more than initially met the eye between Dr T and ITC and others in the 'chronic fatigue and fibromyalgia community'.
One of my big thrills after starting Lumigrate was speaking at the same chronic pain conference as Dr Teitelbaum; I was the afternoon low point speaker slot because they though my presentation sounded fun to listen to, and he was the keynote at the end of the day. He actually arrived just before I spoke, so I was excited but also nervous thinking he'd see me present, and then he went to get a good meal so when he returned he'd be available to talk to people. And I watched Dr Teitelbaum stay until after every person at the closing reception had the opportunity to speak with him. He was talking with a woman about the typical foot pain and strategies to help it and I realized most PTs would do well to know half as much as he was relating all for no charge to a woman with chronic pain attending the conference in Berkeley that day.
And then he came and spoke with me, remembering that I'd been with a call into his marketing person when I was invited to the conference so I told the marketing person about it so he could get in on the action if they wanted. Since Dr T's one of the grand pooh bahs from the part of organized medicine's components that have infiltrated 'outside the box' of what insurance pays for, or as near as I can figure that is the case, it's interesting to see he's been publishing similar information to what I and others have been thinking and saying from way outside that box. I like to find those congruencies. It helps, particularly in light of when the 'official numbers' don't make any sense! So it seems many are thinking autism and chronic fatigue and fibromyalgia are similar or the same. I think that's just the tip of the iceberg.
On Diagnosing Or Realizing What You Have (or Someone You Advocate For)
Think about what goes into getting a "diagnosis" or "label" of autism spectrum disorder, same as getting a diagnosis of "adult autism" (a.k.a., per innovators today, "chronic fatigue and company"); it means a person has to
recognize the problem,
successfully (key word = successfully) seek out the right type of expert that has the ability and power to PROPERLY do a formal diagnosis and slap a label on the condition. Is 'the mainstream system' known for missing things lately? Yes. So do the math, so to speak. So many people try to get what they're seeking but come up empty handed/ unsucessful.
The first medical provider who told me I had the symptoms of fibromyalgia immediately said 'but what is that word? A made up diagnosis in order to do medical billing and track what symptoms people have in the databases and it can get you into trouble with obtaining insurance, so we're not going to write that down in your chart or anything and it's best you go forward from here teaching other providers that so you don't become "uninsurable".'
So I was not showing up in the statistics about that, same as I was always not getting into vaccine injury/ adverse events statistics, etc. (Though it wasn't long before someone coded the fibromyalgia and I was 'uninsurable', this was back before the wave of health care reform since 2008.)
Also, today increasing numbers of people are seeking out provider types who are not part of the system; learning about how your medical information in the databases are being used is one reason for this shift and another is that the public is simply 'over it' about mainstream medicine, or what one of my favorite teachers in 2009 called 'mangling medicine'.
I've found that the ideal word to call it is 'organized medicine'. So for a lot of reasons, the statistcs are not correct and are extremely low, in my estimation, for a LOT of conditions. And on others they'd be accurate. (Such as injuries from car crashes requiring EMS.)
Additionally, realizing that if a problem is identified in schools, they have to address it formally, and so "do the math" again: do they diagnose just the most pervasive disabilities or do they tease out EVERY one of them? Obviously the former, so again the statistics end up being thought of as 'how much autism there is' when there are many more cases than the system can accommodate.
You'll see, below, my personal experience gleaned through my mother's work in the 1970s looking at psycho-motor processing with every third grade student that was in the local elementary school; and even way back then virtually all students demonstrated some degree of neurologic system impairment.
And the system didn't like her doing it once they had a regime change in the mid 1970s, nor did they want her doing therapy in the classroom with her students to help with the processing problems which resulted in learning disabilities and incoordination for physical tasks, etc.
Once again, don't expect a sound bite type of topic at Lumigrate, take your time and work through this information if it's appealing to you, whether that means one sitting or more. "Rome wasn't built in a day" and people didn't get to having the symptoms we all have, 'the stuff', in a day either. So maybe take more than a day to consider what's presented here. This one's important. This is the most comprehensive book topic I've done so far at Lumigrate, and I believe you'll understand why as you get into it.
Forewarning: What Dr Shauna Young's work 'is about' is not about taking a tablet, capsule or drinking a solution, whether natural or patented, nor having someone else do the 'work' such as with therapies of the many sorts people seek out to help with 'the stuff'; our system that some teach about relative to the patriarchal 'daddy fix me' method that has made us a country of mostly impotent consumers is something I've included in the forum content at Lumigrate in recent years.
So if you're thinking 'nope, I don't want to hear about a diet protocol', sorry, you're going to hear about a diet protocol. BUT you'll also learn about other information later on that I'll link to that's presented by a different type of group of experts which is more about taking a few simple and inexpensive things but basically 'eating well', and I have included a wonderful new resource from Westin A Price Foundation 'land' that's more 'three square meals a day' plus snacks as the focus for the diet component.
Then YOU decide what YOU think works for YOU and go from there, including what type of provider of information to utilize, and then possibly utilizing them for 1:1 advisement, if they're set up to offer that! I try to present good options for what most people will want to see (of those who are ready to roll up their sleeves and study and be proactive / work!)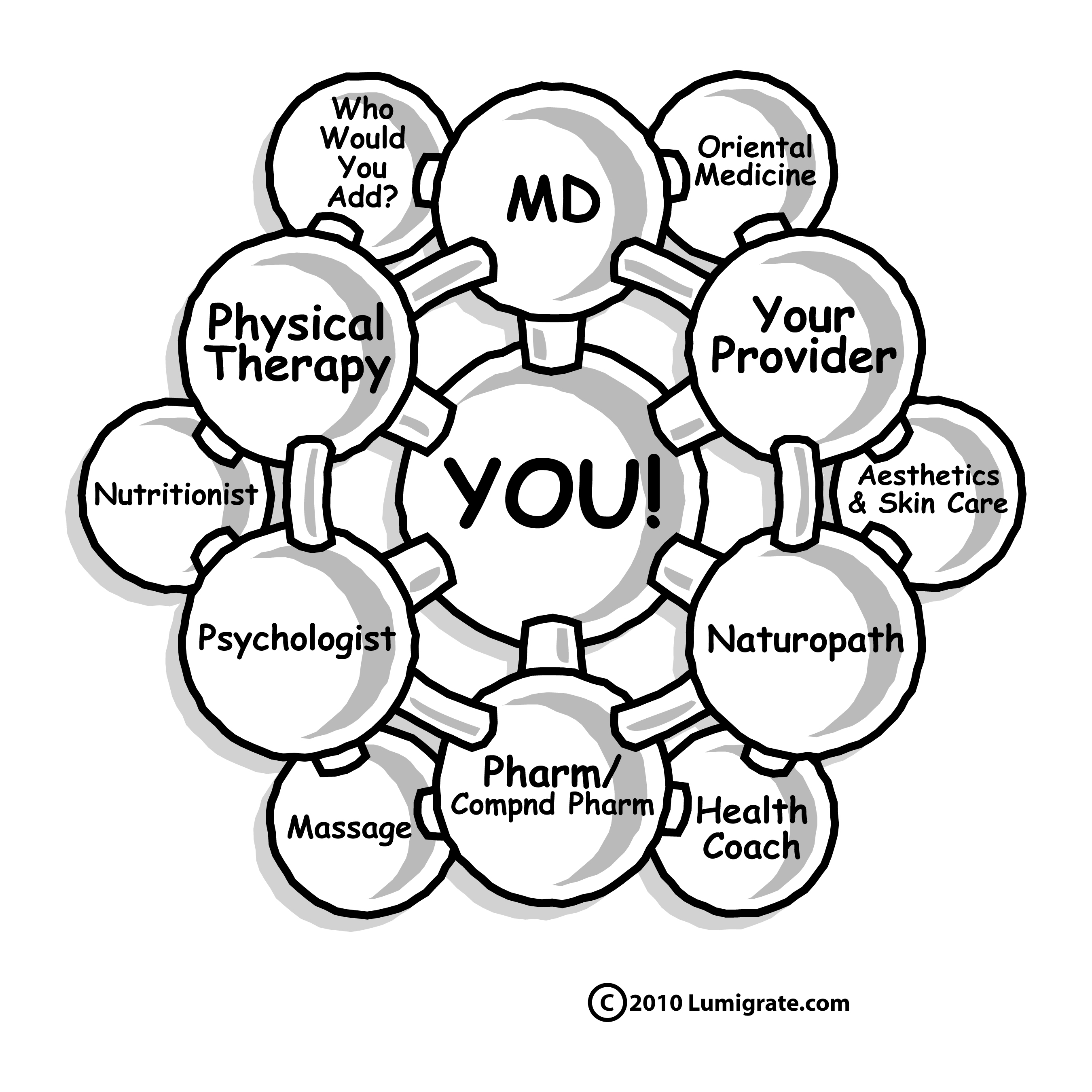 The Lumigrate YOU! Model

I've also covered the education reform of the United States per the whistleblower Charlotte Iserbyt. If you've not studied it, or if you wonder why you or others are not very effective at learning and DOing, then I suggest you also put that on your list. Lumigrate's search bar for keywords is something I remind people of all the time, so consider yourself reminded. So now that you've had the important foundational information to set up going on to really learn from what I see Erasing Autism provides, I'll get off my soap box about these premises and focus on THE BOOK, and then go on from there.
The Book and Dr Shauna Young's Foundation and Protocol
The work of Dr Young that is so entertaingly presented in Erasing Autism is unique information about nutrition which twists the highly regarded and well-known paleolithic information into a little different and unique direction.
Her method has proven successful in many, many cases of people with 'the stuff' (autism, chronic fatigue syndrome, fibromyalgia, Lyme disease was perhaps the working diagnosis in some, Alzheimer's, etc.... you know The Stuff!). Naturally she would no more be aware of successes that come off of the free information at her website if they didn't also consult with her or communicate to let her know of their participation than I would be from YOUsers of Lumigrate who are DIY (do it yourself). So I would imagine people have benefitted from her work far more than she is able to capture in statistics to cite in terms of how many people she's helped solve their medical maladies.
In "Chapter Four - New Science", Dr Young related how it became clear that they needed a catchy name for the imbalance of manganese and iron which is the cornerstone of her unique research and information. The periodic table of the elements was used to come up with MN for manganese and FE for iron and they referred to the condition as "Menefe Syndrome".
In order to give YOUsers an idea of what this is all about without having to purchase the book (which I recommend people purchase if they resonate with the information because of the case examples and overall information of the book, it's really impactful and interesting reading), here's the link to the tab at her foundation's website about Menefe Syndrome and the particulars in one complete page: www.noharmfoundation.org/
... and as I typically do to entice people to the websites I recommend, here's a portion of what you'll see, which also sets the stage for what Erasing Autism presents in terms of her work. I was going to make it a smaller snippet than this but I wanted to include the part about the unknown factors that have repressed this ground-breaking information from getting the 'reach' that she'd hoped, and which one would suspect if finding such a significant solution to 'this stuff that we all have to one degree or another today'.
(Sidenote: Someone I'd guided to a provider with good results in past years ran into me in late 2014 and heard what I was working on. "You need to talk to this lady doctor in Pagosa Springs my family is going to, my sister is going from Denver down there to her even". My gut told me he meant Shauna Young over the pass to the west in Durango, which was indeed the case. So I spoke with the sister at length by phone. Shauna's the 'real deal' in my opinion based on what I've come up with -- always good to know with so many providers out there with information these days.)
---
The Menefe Syndrome
Theory and Etiology of a Syndrome that Results in a Broad Range of Disorders Affecting Countless Children and Adults Worldwide
Manganese (Mn) + Iron (Fe) = "Menefe"
A definition: A highly-disruptive and pervasive condition resulting from a dietary pattern and/or other environmental factors and exposures, either very early in life or later in life, that overloads the body burden of the element manganese while at the same time provides levels of consumed anti-nutrients such as phytic acid/ phytate that act to block bioavailability of a number of essential minerals including iron, which action can defeat otherwise naturally-regulated homeostasis between manganese and iron within the body and especially within developing or adult brain tissues. This syndrome has the potential to contribute answers both for causation, remedies and prevention for a broad range of Autism Spectrum Disorders (ASD's) as well as a diverse range of other potentially-related health challenging conditions that negatively impact massive and escalating numbers of children and adults worldwide.
Some brief background
Resulting from a series of clinically observed commonalities and intuitive deductions starting in 2005, Dr. Shauna Young began creating and refining a corrective dietary strategy that by all measures and observations showed dramatic promise in reversing and even eliminating the symptoms in clients who had received various prior diagnosises within the Autism Spectrum. Even though confirmation and refinement continued to build, she was at that time far more interested in advancing the work on the basis that her safe dietary intervention was resulting in consistent success, than in making the quest all about gaining "complete" understanding as to why this natural process was working so well.
With the goal of attracting help and support, Shauna began presenting
her early but compelling hypothesis and findings to many practitioners individually as well as by invitation to international audiences of the Global Foundation for Integrative Medicine (GFIM) in both 2006 and 2007. Because of much expressed enthusiasm combined with her being awarded certificates of excellence at both speaking events, Shauna had reasonable expectations that her decision to freely share this fresh information in a time of near-total bewilderment around the subject matter, would produce a bloom of collaborative research and clinical application that would surely result in new and rapid advancement in the science around solving ASD's.
For many unknown and still theorized reasons, that did not occur. So in as much as the frustrated world needed this unique and paradigm-breaking work to move forward, Dr. Young continued to attempt to balance the requirements of maintaining a busy clinical practice functioning almost exclusively on referrals from other practitioners and happy clients, with a virtual scavenger-hunt for greater and greater levels of foundational research that would hopefully address the seemingly endless extents of vetting and validation being imposed by most medical practitioners and virtually the rest of the approached "autism community".
The NoHarm Foundation was formed in late 2008 with the primary goals of providing free public access to progressive refinements of the Spectrum Balance™ Dietary Protocol and of assisting with the research that would satisfy the unanticipated skepticism for a natural process that in very worst case would create superior nutrition for a child or adult for a few months, but in a growing number of cases was resulting in positive and rapid results and even re-diagnosis without any risk to the subject and at very minor financial cost.
The following outline summary along with our accompanying Supporting Research compilation are intended to present and support virtually all theorized and known factors as of this date about the nature and etiology of the Menefe Syndrome, which we believe manifests and presents as many of the disorders that are currently being classified and diagnosed within the Autism Spectrum, as well as those of a very broad range of other neurological, psychological and behavioral conditions plaguing both children and adults in greatly escalating numbers.
Nowhere in our research compilation do we point to a singular study that has concluded that the dietary and environmental factors we suggest have a proven connection to the explosion in "autism". However, we are confident that we have supplied more than virtually any open-minded reader would require not only to acquire a very clear understanding of our hypothesis, but to be able to join us in "connecting the dots" so to speak, between the abundant but non-cohesive independent research that has been done over several decades by numerous prestigious institutions from all around the world. Major answers for superior world health are present within this data.
.... MORE at the link, so please take the trip on the link to see the sites as I say .... now, back to our topic...
---
So this is the unique perspective of the information related in Erasing Autism. And she elaborates on manganese in prenatal vitamins, IV fluids given to premature babies, and many other aspects that had me saying 'wow, wow, wow' as I read this very worthwhile book. Examples of cases show behavior problems that would be classified as 'personality disorders' improving from compliance with the protocol, to the more commonly recognized symptoms of ADD / ADHD, OCD, etc.
And chapter one, titled "Ground Zero: Jay's Story" begins like this:
"June 15, 2005 was a Wednesday much like any other, or so I thought. That afternoon, a harassed mom brought in her three-year-old son with the ill-defined hope that I could do "something" to help him. Eights months earlier, he had received the diagnosis or sentence as it felt to her, of "autism" and in keeping with the current paradigm of "no known cause, no known treatment, no known cure" had been given no hope of making any signficant changes for him.
The young family did not have a large income at its disposal and was feeling very adrift and without options. Since I had worked successfully with some oodd health issues recently with one of Jay's cousins, his mom had brought him in more on a basis of hope than of expectation." ... and so, as the saying goes, it began ....
She goes on to say that this was the first "autistic child" that she'd worked with but I wonder -- wasn't it the first one she realized was autistic? I'm sure she'd been treating children with "the stuff" as I call it now, who had the symptoms and had not yet realized it. That was the case for me, at least, and ironically it was in 2005 as well that I had my first referral from a pediatric child behaviorist of a teenager with autism spectrum disorder. Ironically that provider's last name is the same as Shauna's; Cheryl Young. Her husband is Dr. Chris Young whose brain I picked to brainstorm the YOU! Model in 2007 when he'd suggested we start a live education group in our building for people with "fibromyalgia". I know that Cheryl Young's worked on cases as far south as Montrose, I don't know if she is called onto cases that extend as far south as Durango, so I'm guessing these two Young women do not know of each other. I certaintly think it will benefit both of their teams to connect them. I certainly hope that I can help facilitate Dr Young coming to this area to present about her work.
Did we understand fibromyalgia, chronic fatigue and autism being connected in 2005? No, but we sure figured a lot out in less than one calendar year in 2007 when Dr Young the neuropsyche-type psychologist asked me to collaborate with him about fibromyalgia education and by year's end Cheryl Young's "Adverse Childhood Trauma and Chronic Illness in Adulthood" presentation was the well-attended and ground-breaking presentation one week! Ironically, I was at a repeat performance of the presentation when I got the message that Lumigrate was finally live on the Internet. I stayed and talked to Dr Young after the presentation and attendees had left, as he had scheduled out two hours and was fired up about 'what to do about it'.
We walked to his office where he excitedly said to me "if a smart OT could figure out what to do about (affecting the neurological system that's insulted by the childhood trauma) ...." and in the back of my mind all I can think about is my new website that took 2 years from concept to being on the Internet is ON THE INTERNET and I'm not with "an occupational therapist hat on" anymore. Oh, this is so funny to reflect upon now.... So he saw me thinking and coming up with names of area occupational therpaists who work with children and then I looked at his face and he had this expression .... that made me say 'oh, you meant ME?'.
An image from video we made of seminar Dr Chris Young provided in 2008 about changing paradigms of health care (encouraging the collaborative care model be considered and showing the limitations of the allopathic model)
Well, Dr Chris Young, it maybe took almost exactly six years from that conversation to now for me to figure out what to do about it, but I think we're there now! And it has more to do with finding the root cause or the core issue and the other layers of the 'proverbial onion' which I believe have more to do with healing the gut, intestinal interlopers, and nutrition than anything else. And ironically, Colorado naturopath Dr Young's contributions are one of those near the core.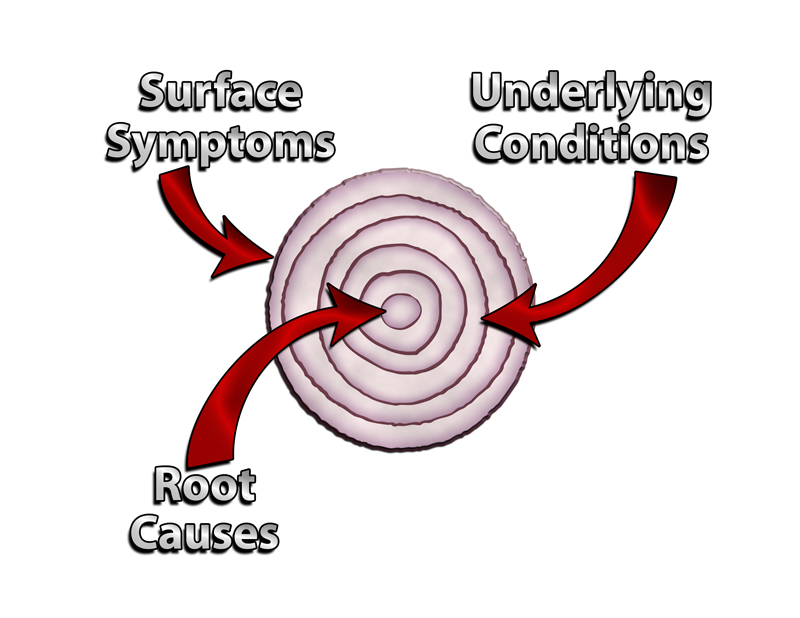 © 2012 Lumigrate, Mardy Ross
More about working with people who have not been labeled and you only see their abilities and limitations / symptoms versus similar person who's been identified, labeled, diagnosed. And more about how this is all 'the stuff', one thing that we 'all have' (or virtually everyone). I'd had two young men with Asperger's symptoms as clients back in the late 1990s when specializing in driving rehabilitation on the Front Range of Colorado (Denver and Colorado Springs). The first was undiagnosed and home schooled, the second was diagnosed and schooled institutionally and with a mother who was getting a PhD in Asperger's so I thankfully was brought up to speed by her as a resource.
I remember thinking in OT applied neurology class in 1995ish, that autism and sensory integration dysfunction were basically on the same continuum with a perfectly operating (yet rare) neurological system at the other end of the line from what the most profound, imaired case of autism would be.
I wondered also at that time what my contribution to the profession's fund of knowledge would be. I ultimately was very restricted when working in the mainstream, organized medical system as an occupational therapist. However, once working as a health information enterpreneur and concierge, networker of providers, and marketer of information and providers I've been able to make an impact. You see, I'd worked for eight years as the 'right hand woman' assistant/liaison for a now-famous research in air quality / visibility circles and naturally was hoping to do something similar once in my 'own profession'.
So far, my work with Lumigrate and advising people and providing connections and topics such as this one and the hundreds of others here is the answer to that question, but ultimately until the information I got into in 2015, it was all groundwork for the real deal -- 'this stuff' (the concept there's one thing causing the problems) and the recent resources I've been covering at Lumigrate (this, Erasing Autism by Shauna Young, being one). To use the onion analogy, I started the content on Lumigrate that was the outer layers of the onion and as time went on I kept getting layers more inward towards the core (where the root area is) and now we're finally to the center layers! Or so I strongly suspect.
And I'm proud to be in the trenches, so to speak, with comrades like Shauna Young, just as I was in 2005-2010 with all the interactions with Chris and Cheryl Young in Grand Junction 'live' (who both are seen in forum topics and he in video and podcast as well. Those are outdated and often just give an overview to people of what our content was in multi-media when I have the funding to create the more expensive types of information consumers seek. At the end of the day, readable in the forums seems to be a favorite and suffices for now. You'll see in this topic thread that the foundation Shawna Young heads up is also limited in resources. That's the life of us truth-tellers!).
Wisely picking the niche to reach women and mothers of those identified with autism, author Dr. Shauna Young does relate within the book the more encompassing aspects of nutritional deficiencies wreaking havoc on our brains and thus function. Whether children or older. I take it the step further in this topic and others at Lumigrate recently and say we're all one, it's all one thing with one common underlying cause. I was streamlining and cleaning out things that I don't need nor want to take forward in life in recent months and went into the used book store in downtown Grand Junction to ask about what books they could use. Basically the things they have demand for was nothing I had to offer ... until right at the end when I told her the types of health authors I had to offer -- Chopra, Weil -- which fired the owner to think 'health' and say 'oh, and anything about autism! We have a huge demand for books about autism'.
For Parents, Guardians to Other Humans and Others
If you are a parent, I wish to start with what you'll also find in the wrap up, below, for this topic, which is a summary of information 'about' Shauna: I wrote there -
"Shauna ends with a powerful statement about the children entrusting the parents with their health and well-being. "Please always do your best to be worthy of that trust."
Wow did THAT resonate with me! I have literally said to parents, if I felt it was necessary to get them to take action, that I consider it willful ignorance to not learn about what is causing their children's issues, and hence willful neglect to not take action. Naturally, they're the legal guardian, and that's not the way the system looks at things currently. But in reality, I think there are millions of children who are hung up by their parents' lack of maturity and behavioral wellness to do what parents are supposed to 'do'. Because the parents have 'the stuff' too, it's all one thing causing the problems as varied as they are symptomatically! Which is very hard to wrap the heads around. Thank you for being here and trying or doing so!
It's a catch 22, and the whole system has to shift and do differently, which Shauna relates very well via some of the case examples she selected to include in Erasing Autism. And I'm a big fan of systems theory, which I credit Cheryl Young for, indirectly, as she connected me in 2008 to the local therapist whose foundational concept he used in his work was 'systems theory'. What was supposed to be couples counseling with me and my "other" (of questional 'significance' as we were talking about cohabitating so he was not technically a significant other) ended up with him not coming or calling in, so we'd sit and talk about systems theory and I'd pay him and be irritated at my now-ex. But it was all meant to be, as I've utilized what I learned almost daily since.
Same as with many things Cheryl or Chris or other members of their staff shared over the many interactions we shared. And now there's the new learning I just received from Erasing Autism by Shauna Young added to the mix. Just as a catch 22 is a spiral going in a negative direction, once you reverse things it works in the positive direction! And as we keep knowing more and more, there ARE solutions!
The other problem, as I have observed many situations and advised on some, is that the parents and children today have a very UNwell group of people to compare themselves to in terms of peers. "Everyone's crazy", "everyone's forgetful", "everyone has learning problems", "everyone has gut problems". In other words the bar for what 'well' versus unwell is sits very low today. So they 'cop out' because they don't have the vision that they can be well, healed, and so can their families and systems around them if they can learn what the problems are caused by and have influence on doing what it takes to reverse symptoms and solve the problem with enough time.
Again, I am saying 'we all have this stuff, to one degree or another, with symptoms manifesting in one way or another'. So then it boils down to if YOU are going to be one that becomes proactive, which is the cornerstone of Lumigrate naturally with our YOU! Model, or not. Again, the model: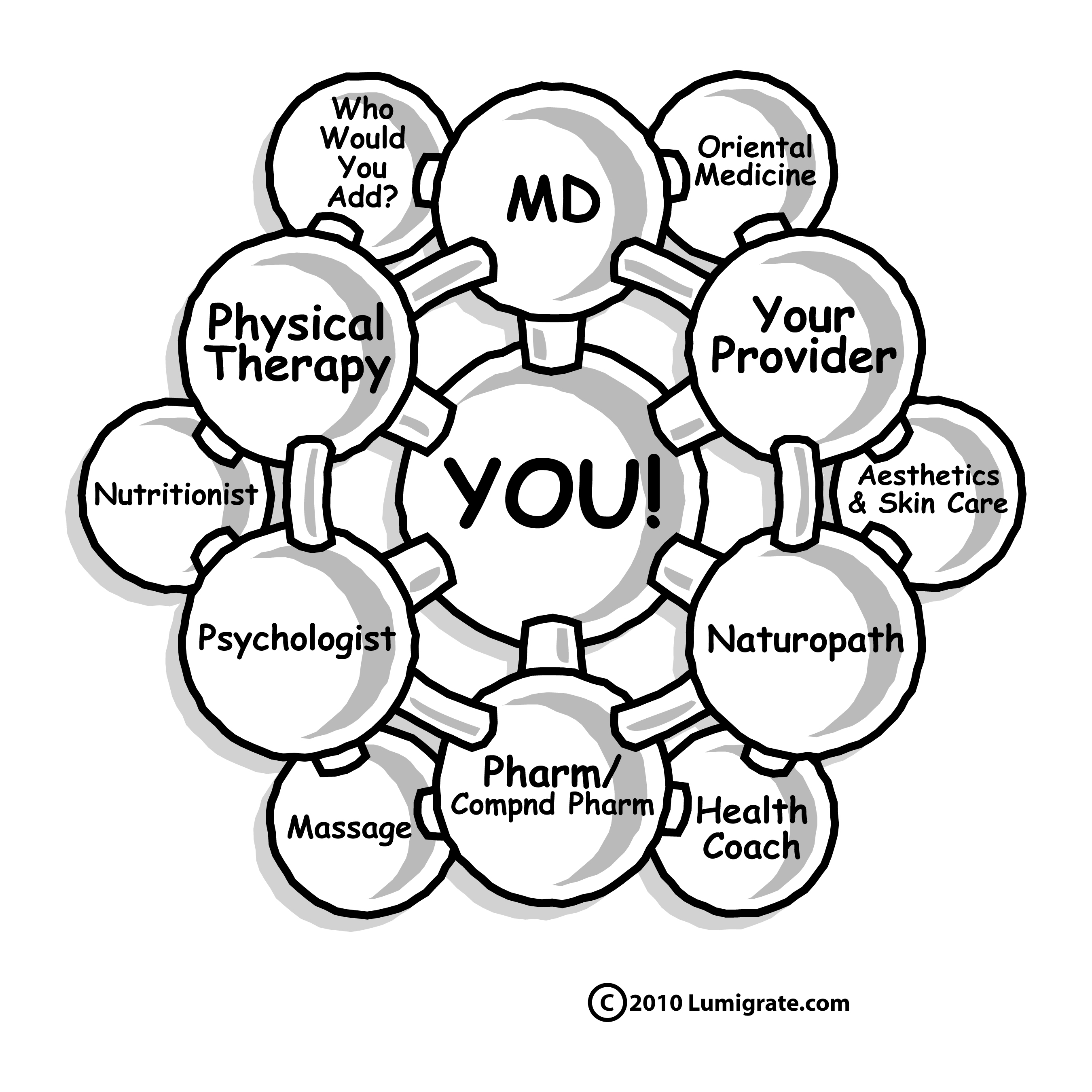 The Statistics Shown on the Cover
The cover of Erasing Autism - The Spectrum Balance® Protocol by Shuana K Young, PhD, CTN is SO cool, I just loved it as I took it out of the envelope at the post office, where it arrived within a few days after it was put in the mail (media rate) to me from her office. I'd asked to be on the list to get a copy when it was published -- they'd hoped it would come out in December but had the inevitable delays.
Having had other authors of books on Lumigrate who I've been in close communication with around the time their books are published, I completely understood their situation. And I will say that knowing the overall about a lot of things has made me much less 'picky' about things related to books. I'll say that if I get a book published that is similar to this one, it will likely be similar to this one. There are a few inconsistencies in spelling and things like that which, with more time I would imagine they'd have had reviewers find, but functionally it's just fine. Anything like that is offset by the sincerity that is exhuded by the way Shauna relates the case stories and other information. And as I said, I loved the artwork!
What struck me about the artwork is that I'd just worked on information about autism in the Lumigrate forums that was MIT researcher Stephanie Seneff's 'connecting of dots' about what's causing 'this stuff', autism being one of the common labels affixed to the afflictions people have, and Dr Seneff has said that by 2025 with the direction we're going, with the reasons she's finding as contributing factors IF WE DON'T CHANGE THINGS, one in two children born will have 'this stuff', as I call it.
Unique Insights About This Via My Innovative Mother's Work with Learning Disabilities Circa 1970
I think we're already at that point (half of new births or more being affected/ afflicted with the 'stuff') and have been for a long time. My mother screened all third graders at our local elementary school located southwest of Denver, Colorado -- the show South Park is about the area, if anyone knows of the show.
Between the mid '70s to mid '80s, every student except one, approximately 1,000 students she screened, exhibited some degree of psycho-motor processing problem (neurological impairment) when screened; the girl was a student in my class -- she sat next to me the one year we took band, sang in the choirs I sang in, was also on the honor roll when I was, and was the teachers pet in art class due to her abilities with art. BUT she also excelled in anything PE-related, and was a cheerleader and popular, etc. She's given me permission to disclose who she was, she thinks it's so funny I knew that about her and about this overall that my mother was doing.
Then my mother would voluntarily take the 1/3 of the class that had the most need for doing sensory integration activities / exercises to be in her home room and initially was allowed by the school principal to do something outside the box, or curriculum in this case. Then in the mid 1970s a regime change occurred -- and the new principal, who I have been told people believe was the inspiration for the mayor character on South Park, disallowed it, and my mother refused to stop doing what she had known worked for her students. (There is a resemblance both in behavior and appearance, and there is at least one other teacher/counselor that I had, actually, who is clearly the inspiration for a character. I just find that interesting and many others do as well, due to the nature and popularity of the show.)
This lead to her having to end her career as a public school teacher early rather than be fired. It was ugly, and it was a major awful thing that kept my home and family in a very 'not good place' for a good portion of my teen years and ultimately changed the end of both of my parents lives and that of my family of origin greatly.
I hope this personal account from me helps others reading this to understand that for people born in the 1960s, this 'stuff' was going on with us too. It just has gotten progressively worse. I remind people of the foundational concept of Lumigrate which I present with two different analogies so far: "full barrel syndrome" and "load theory", which both serve to help people via a visual and analogy how this all fits together.
Erasing Autism focuses on children, but Dr Shauna Young does include referring to the same conditions and causes are found in adults. I've recently seen a resource state that 'chronic fatigue syndrome' is now being increasingly referred to as 'adult autism'. Again, I'm just referring to it globally as 'the stuff we all have to one degree or another anymore' or 'the stuff'.
On the cover of Erasing Autism, the artwork is of an old time classroom or presentation area with a brick wall, green chalkboard with chalk and an eraser, and wood floors.
This is what's on the chalkboard:
Autism

1980's: 1 in 10,000

1990's: 1 in 2,500

2014: 1 in 68

2024: (something that had been erased)
What I very much liked about the artwork on the cover is WE HAVE THE ABILITY TO MAKE THAT NUMBER THAT WAS ERASED BE ANYTHING! We could potentially make it be a big, fat ZERO (erased)! Or, it might end up being 1:2, the way Dr. Seneff has forewarned. I was eager to see if this information was included in the book and it was not, which means simply that there's a little room for me to be perhaps connecting some information for people and potentially connecting two professional women who have not yet become familiar with each others' work.
A year ago, I'd not heard of either Dr Seneff or Dr Young, and now I feel I know a little about them both from having either personal communication, as in Dr Seneff's case, or with members of their staff, as in Dr Young's case. (With a new book she was having to write at a time she was also busy with increasing demand for her speaking to medical providers, her staff does a great job of filtering requests to talk to her and they're adjusting her schedule to accommodate the increased inquiries to speak with her. Since her staff is highly qualified and I very much enjoyed talking with both I've spoken with so far, I considered that a really GOOD thing! I know that anyone who calls or emails there after learning of their nonprofit, book, protocol, provider expert will find someone responding to them.
And the major message from Dr Shauna Young is clearly stated in the book: she hopes that she makes a significant impact on the statistics by marketing her message of what she figured out works in many cases since treating the first child she identified as having 'autism' (or 'this stuff' as I call it) and which has since reversed symptoms in so many cases she had difficulty paring case examples down to fit into the 360 page book (which has zero recipes by the way, it's very case example and protocol dense). She says at one point, basically, with the sheer numbers involved today, what if her method worked in just 5% of cases.
I'd been extensively working since New Years on a new topic at Lumigrate which has gotten some of the most reads I've ever had for a new topic, related to another protocol which totally skips the diet aspect, though many using the protocol also follow diets they believe in IN ADDITION TO the protocol. That method was going to appeal to a whole different type of person than what The Spectrum Balance Protocol does, and I personally believe that doing BOTH is going to be synergistically beneficial. So I went to bed thinking 'what if we could get that 2014 number to be zero! And then I got up at the crack of dawn to start writing about Erasing Autism - The Spectrum Balance® Protocol by Shuana K Young, PhD, CTN.
How to Purchase
Erasing Autism is available on Amazon for $24.95, per the note that the staff member at Dr Young's office attached. In the past there are authors who I've gotten books from that I was considering adding to the Lumigrate Bookshelf of books I HIGHLY suggest people consider obtaining, which came with strings attached, so to speak. One went so far as to say "I expect from you to put a review on Amazon that says ______".
Well, guess what? I'm not going to be coerced like that, my YOUsers have come to rely upon me for honesty. Just this month in one 24 hour period I had one US consumer say 'you're the only medical provider on Facebook I trust anymore" and a provider outside the US said 'you're the only US provider I trust anymore". So let's keep this reputation of mine going! Truth and honesty! So I appreciated the integrity that Dr Shuana Young's group has.
Not knowing my work or me much at all, I'm sure they are thinking I might be like a 'book reviewer' that just gets books and reviews them and puts ALL good, bad, indifferent onto their pages. That's not how I work. I simply put a very limited number of books in the Lumigrate bookshelf forum, and they are ones that I REALLY want YOUsers to have on their bookshelves or nightstands, etc.
Therefore, by Erasing Autism having a topic in this forum, you know that I think it's a 'grate' book, which I highly recommend taking the time to read about, look into, and consider purchasing OR asking your library to purchase it so you and others in your community have the opportunity to learn from it as part of their resources to lend. Or both (what a nice way to do some community service, or perhaps purchase two and donate one for the community to use, which I talk about often in the Lumigrate Bookshelf forum.)
The diet featured in Erasing Autism is The Spectrum Balance® Protocol and on the page facing the Contents, where I always turn to get an overview of books when I get them in the hot little hands, readers see "The Basics of the "Paleo Diet" and right from the start get the message: it is a targeted protocol meant to correct a mineral imbalance in the brain (and I will add here that is part of the body so it's other tissues as well will experience the imbalance, presumably). "It is, however, by all definition, a paleo diet."
This area in the front of the book gives the overview of "paleo", short for paleolithic, blossoming from the dietary work of original work by Loren Cordain, PhD. Malnutrition and disease we see today, per the theories, are greatly contributed to by the different food mix and sources of "modern" nutrition. What societies have found to be most manageable, economical and convenient related to diet simply appears to not work for our human bodies.
With paleo practices, the basics are related in terms of eating meats of all types vegetables, fruit, good fats and a few nuts. No grains, legumes, processed foods and limited or no dairy (based on sensitive, it is specified here). Portion sizes and calories are far less important than the simple exlusion of certain foods. Paleo is a philosophy that in no way suggests short-term fix for weight loss alone that soon is discarded to return to old eating habits. "Once you go Paleo, you'll want to stay with it for life." she says.
Amazing increase cited: In 2012, "Paleo Diet", she states, was not in the top ten of dietary terms in Google searches; by 2013 it was the number one dietary term used there! And in 2014 .. still there! No surprise!
From the start when I sat down, eagerly, to read the book Erasing Autism that I'd been waiting for since I learned of it being written in 2014, I was learning new things, such as the Google search information, above. Some of them making my eyes tear up a bit -- an "Aha moment" about something I'd been baffled by that so far, nothing I'd encountered could explain, and I knew that I'd been right with my suspicion that Dr. Shauna Young's work and upcoming book was someone and something to follow up about.
Our Furry Family Members Too: My Spinach-Craving Feline "SpoildeyCat"
I could tell from initially looking through the overall of the information in Erasing Autism that it would likely answer THE baffling question from my years in 2009-2013 with "SpoildeyCat". Why she craved spinach when I got her hyperactive, sensory integration / processing problematic little sweet self! Considering I'd had her issues looked into by picking the brain of renowned homeopathic veterinary medicine expert Dr. Christina Chambord who said 'that's really unusual for a cat to crave spinach'.
I've chosen these two pictures to insert here. First, her 'baby picture' because of the sensory pressure she was getting from her brother in this photo. And I don't know but is it possible there were symptoms in the eyes being so dilated; I don't know. Next, the adult version of this, where she'd get the pressure of the recliner under her belly area to calm herself down after having one of her fits of self-play and self-therapy where she learned to RUN at the recliner in it's upright position and JUMP onto the shoulder area as HARD as she could so that it would DROP and the momentum would SPIN HER AROUND. SPINNING, BOUNCING, and SLOW LINEAR MOVEMENT are some of the basics of sensory integration therapy that I learned about in occupational therapy school in the mid 1990s. When they say cats chose their owners and it's fate meant to be, etc., I heard many professionals helping me try to figure out what was going on with her say 'wow' about how we came to be. Another story for another day for details, however.
(NOTE: Look up Temple Grandin, squeeze machine, autism if you're wondering more about deep pressure and calming the hyperactive nervous systems of people who have 'the stuff'. Inspired by Dr Grandin's time as a youngster with autism sent to her aunt's ranch and sensing how the machines used to hold cattle in place for invasive procudures calmed them, she invented one which was shown in great detail in the Academy Award winning movie about Dr Grandin).
To me the babies with skin whether they have more or less or no 'fur' (or feathers, scales possibly.... etc.... the boundaries on 'we all have the same thing at the core of our problems keeps expanding) represent to me the hope that the mothers and fathers do well considering genetics -- mother nature did provide this which is largely not part of modern, western human reproduction, AND they'd done their work to prepare to be their best before reproducing.. to be healthy and not be doing things to cause injury to the future newborns. (See our topic on "Load Theory" in the chronic illness section, the forum with Dr Spurlock's name included; genetic consideration is included there.)
Link: www.lumigrate.com/forum/are-you-loaded-what-i-see-causing-illnesses-soar-children-through-elderly

Clearly the load theory information meshes with what Shauna Young's work relates both on their website and in Erasing Autism. And you'll see in comment on this thread that within a week of the book being available, renowned MIT researcher Stephanie Seneff, PhD, published a paper which was focusing on manganese and autism and other neurological problems, etc.; it's a very comprehensive and beneficial document and it backs up what Shauna Young has found and teaches.
Again, I like to see when people's theories reinforce each other; don't we all? Essentially everything then is at whatever 'layer' of the onion analogy and strings together and allows people to 'peel the onion' and get from the outside to the core, eventually. And we are ALL somewhere in that process, providers and consumers alike! Hopefully and ideally able to shift and move with grace to let go of the old things we believed and learn and then embrace and promote the new as we collectively move forward with more solutions for 'the stuff'. Some of it addresses more symptoms, ultimately you look for the next layer and THE root cause. It takes a LOT of people to come up with all this stuff so that we are advancing! Again, I hope I am doing justice with my piece of that pie or puzzle.
I also see our incredibly important place in overall time in history right now as a similar timeframe; the solutions to 'the stuff' that 'we all have' are in their infancy period, and we have much to look forward to with the healing that can come for individual beings and the collective on Earth.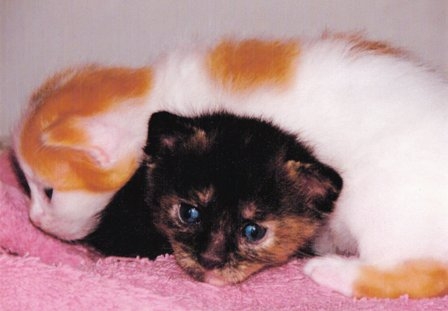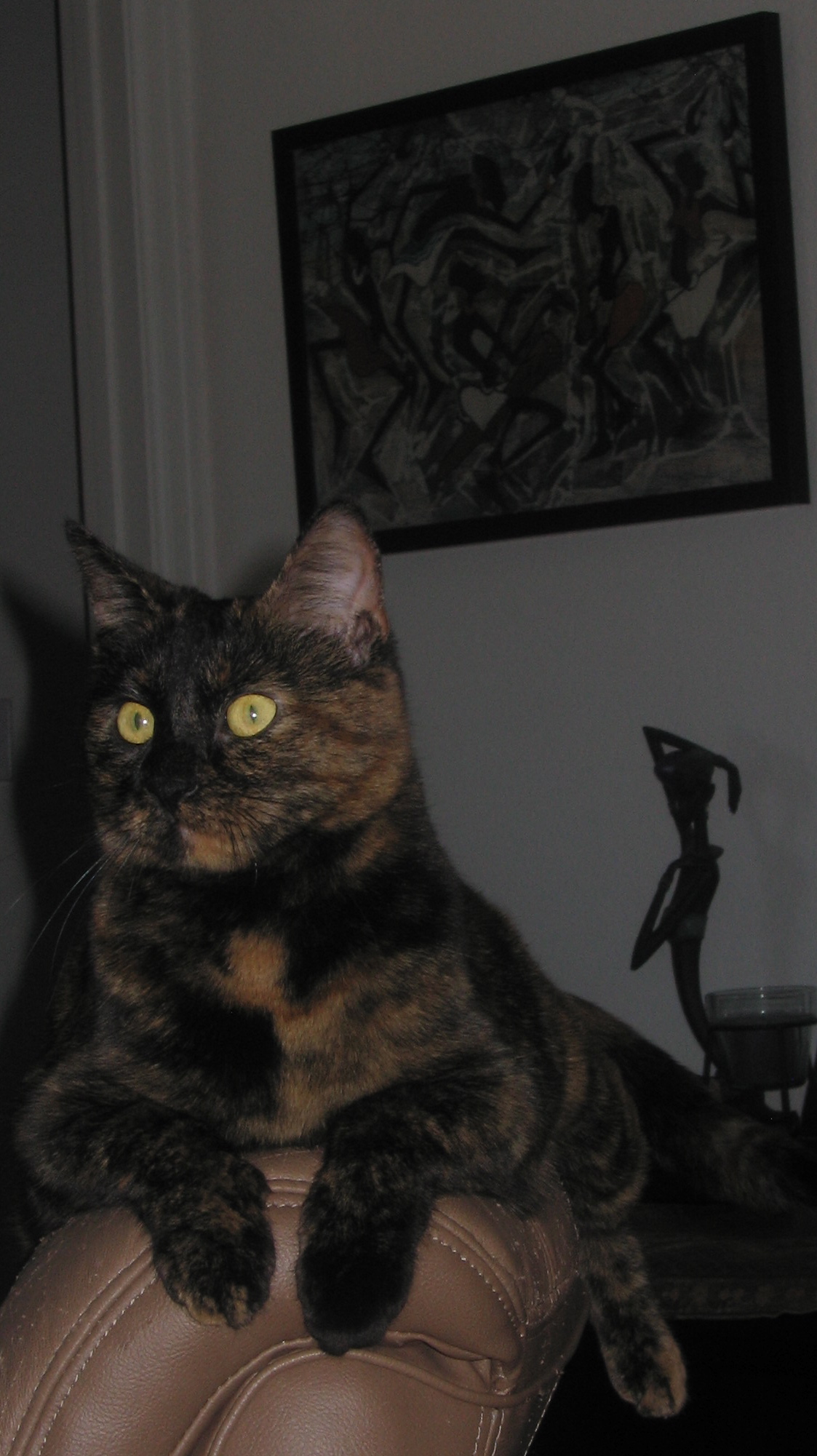 If interested, please see link about Dr Chambord's website on the vaccine thread at Lumigrate. At the time, I was aware her diet had been a factor because symptoms changed with diet changes, but I was also, naturally, strongly suspecting vaccines as a contributing factor. And I'll point out that many of the case examples in Erasing Autism had symptoms onsetting after vaccines. So I think as an animal guardian, I was on the right track at least.
I'll also summarize quickly that the veterinary office provided me with a phone consultant/ remote viewing animal expert they were aware of who made incredible statements that implied that what my cat had going on was similar or the same as what I had going on, and we all know I've had complex chronic conditions -- 'the stuff', my whole life. So that was a big step forward for me in understanding 'the stuff', once I had more time to digest, learn more, digest more, learn more. The stuff we all have that's from the same thing(s), just different manifestations as we're all uniquely individual, and don't usually look to our pets to compare in our families of what is a common factor in well-being.
Dr Chambord had graciously taken my calls during the crisis with the cat and after her euthanization by the only homeopathic veterinarian in my region on a heart breaking day in April 2013, my wheels were turning about The Spectrum Balance Protocol's application with nonhuman animals who have 'the stuff'.
You see, what started out in 2007 as something I was seeing as a need for providing information about people and 'fibromaylgia' in person in my clinic and community in western Colorado, then rapidly progressed to seeing the benefits of having a website for the information as well has continued to expand and evolve over the years of creating Lumigrate.
Our content since launching in 2009 has grown so much in all directions, really. The boundaries of age has seemed to expand from 'middle aged women' to younger women and then older men before we were even online, based on who was being referred to the live group in Grand Junction, Colorado in 2007 and 2008.
To include all ages of people with 'the stuff' became apparent, and all the overlapping conditions and what the underlying contributing factors / causes were AND the solutions was how we grew relative to people and then from there into information about our pets and livestock and overall environment! And so I'm really intrigued with how The Spectrum Balance® Protocol, as written out in the new book Erasing Autism by Dr Shauna Young will shift the 'fund of knowledge' for Lumigrate's users and the overall. Again, it's an important contribution to the fund of knowledge. And so I am doing my part to spread the word!
How I Learned of Dr Shauna Young
I'd initially learned of Dr. Young/Shauna via helping a Lumigrate YOUser who had called me and was considering making an appointment with me for a consultation. It turned out she had been diagnosed with Lyme when living in Utah, and she'd moved to Colorado because insurance and health care for what she wanted to access with health care was better in Colorado than Utah -- this was about a year ago.
The woman lived midway between Durango, where Dr Young/Shauna and her team is at, and Grand Junction, where I am at. She wanted an MD to diagnose her with MS so that she could get some treatment that insurance would pay for with that diagnosis. She was one of the more effective, studied, knowledgeable medical consumers I've talked with and considering she was relatively new to having 'the stuff', as I'm calling it lately to allow people to see the overlapping conditions are all the same thing basically -- with the same things reversing symptoms -- so I offered to help her find an MD in Durango.
Naturally, the way to find the MDs in a city or town that will do whatever, the natural healers such as naturopaths and compounding pharmacists are excellent resources. So of the list of choices of naturopaths in Durango that my search provided, I liked the looks of Dr Young's/Shauna's work, so that is who I called. Her receptionist was extremely helpful and knowledgeable and told me a LOT of great information beyond what I had originally called about.
It was that day looking at the website and talking with the front office that I learned of Ojibwa Tea of Life, for instance, which I've been interested in ever since. I'd not known previously of the Eissac detoxification remedy which was discovered by a woman named Cassie who investigated natural solutions of the indigenous people of Canada, the Ojibwa indians.
The brand I am referring to is actually sold at Natural Grocers which is a Denver-based health company that began the year my parents bought their property in the mountains southwest of Denver, and is manufactured in Denver. All these years shopping at the store and I learned of the product from Dr Young's efforts; my local naturopath never talked about it nor did any of the 'concierge' MDs, the acupuncturists, etc. Point being, we're always needing to keep learning and modifying what we believe to be the best information to practice and relate to others.
I was hoping to see something about Ojibwa Tea of Life being a key in Erasing Autism, but it was not even mentioned, though she does state that she uses some products in her work in conjunction with the diet. Too bad -- obviously a lot of people will take a tincture or some sort of relatively safe product, or make an herbal remedy rather than modifying their diets!
The Catch-22 of The Mind and Behaviors Affecting Actions
So, unfortunately for those of us with 'this stuff'', Erasing Autism and the Spectrum Balance Protocol is all about diet modification. And the good news is that it is congruent with what I've believed to be the 'ideal' diet for everyone --- paleo. Wellness is not an easy-to-achieve thing, it's not for the lazy or the addicted to attempt without a lot of frustrations, dedication, and hard work. Ironically, the reason a person might be incapable of making the changes is because of their diet. It's the proverbial 'catch 22', and Shauna has a wonderful case example of that in Erasing Autism.
As I've related elsewhere here, the book teaches readers about how rapidly and recently the paleo diet went to the #1 Internet searched diet and has remained there. I'm always pleased to see another expert that I've connected with who seemingly has found innovation that leads to success with wellness recovery has a message overlapping and consistent with the things on Lumigrate so far. Whether that is people 'with this stuff' OR those who want to NOT HAVE THIS STUFF.
How To Integrate This With Other Information at Lumigrate
I'll be linking from here and back to the topic in the "food forum" in the nutrition section of the forums at Lumigrate which I prepared to give people the easiest diet I'd seen proposed by an autism/Lyme/'stuff' expert, Dr Marty Ross. Interestingly, I saw zero reference to "Lyme" in this book by Dr Shauna Young, which is interesting and I'll be asking about that (and giving the answers to YOUsers if possible). Autism and Lyme are considered basically interchangeable subjects / words 'in certain circles'.
I'd prepared the topic (www.lumigrate.com/forum/6-practical-diet-recommendations-marty-ross-md-whether-you-have-bug-borne-disease-or-know-it-o) about Dr Ross' short video diet suggestions with people in mind that I was advising about where to turn for educational information. These were parents who recognized there were problems with their children's behaviors and with their brain function too, but the parent (both times mothers) was having a real problem giving up the grains . Some were buying into the information out there about veganism, even -- turning to Netflix with their spouse rather than sticking with what I'd set up on Lumigrate. "That's probably the very worst information you could run with, so I hope you reconsider and study some other resources that you'll find at Lumigrate" was my response and NOW THIS is yet ANOTHER of the resources!
I was pleased to see the way that Dr. Shauna Young brought up the vegetarian and vegan issue into Erasing Autism's content. Naturally, you'll find I heavily link to and suggest as a resource the Westin A Price Foundation, which provides such a well established baseline of information with his/their research now encompassing about a century of time.
If I've encountered a couple of situations or more on any aspect of wellness that I'm working on with people where the people are "hitting the same / similar resistance", I presume that's where a LOT of people "are at" right now with information and create a topic in that niche if I had not already created on to have in the cache at Lumigrate. So the Dr Marty Ross topic thread will be 'progressing' in a comment that will link to the information here about Erasing Autism, by Dr. Shauna Young, PhD, CTN.
I was pleased to be seeing Dr Shauna Young saying many things that I'd also related to others in education regarding how common 'this stuff' is today. Dr Young/Shauna makes the point and backs it up with her volumes of cases with children to refer to which I've made from my years of personally and professionally dealing with children, adolescents, adults, and the elderly who have 'this stuff': the statistics we read are ONLY CAPTURING THE PEOPLE WHO GO TO PROVIDERS THAT USE THE CODES THAT GET PEOPLE INTO THE DATABASE THAT THE STATISTICS COME FROM. Health care system. Education system.
Today increasing numbers of people are not going to those types of providers and if they are, they're often underdiagnosed, misdiagnosed or 'missed-diagnosed'. Hence the statistics are not like you went out with informed and capable diagnostic tools and providers and did random sampling. So please keep that in mind when considering if you have 'the stuff' or not. Unless you're a very rarely healthy person, you have some aspect. SO I'm glad YOU are HERE!
About Shauna K Young, Ph.D., CTN, CBS, OSJ --

Highlights from the About the Author page which has a very nice photo of Shauna in a winter jacket (very Colorado / Durango / mountain-esque) relates that her Assertive Wellness Research Center of Durango, Colorado opened in 2001. To date the center has seen thousands of clients who had the confidence to travel from every US state and several countries based almost exclusively on referrals from other practitioners and satisfied clients.

In 2005, after four years of clinical observations and experience, she began specific research regarding her theorized netative effects of excess and stored manganese on the human neurological and sensory input systems and it's possible symptomatic connections to autism and other neurological, learning and behavioral disorders in both children and adults.

"The Popeye Protocol" was the original term they adopted due to the interrelationship with iron and hence spinach, as is elaborated upon in the book's contents. This then became The Spectrum Balance® Protocol, which lead to her receiving awares in 2006 and 2007 from the Global Foundation for Integrative Medicine.

Her education includes B.S in Natural Sciences and a PhD in same from the University of Natural Medicine in Santa Fe, New Mexico. "In February of 2008 she was also knighted into the international Sovereign Medical Order of the Knights Hospitaller in recognition of the unique impact of her work with autism and for positively advancing the field of natural medicine in general."

Additionally, she is the Chief Medical Advisor for the NoHarm Foundation (http://www.noharmfoundation.org),
"a Colorado not-for-profit organization formed with the primary goal of releasing this vastly important information with the intent of ushering in a new paradigm in research and providing real help for countless suffering children and adults. This information to date has been downloaded and utilized at no cost to families living in more than 67 countries". You'll see near the end of the book, Shauna makes an appeal for donations to the organization and others ways to help.

First and foremost, she says, tell others! Circulate the information and your personal story to everyone you know in the ADD and autism communities, post entries on blogs of research and support groups, she specifies. I don't see any reference to Facebook and other social media, so I'll add that as I think that is a VERY powerful mechanism for getting the word out.

Providing your email information at their foundation's website adds you to the database to stay connected with things they release. Email them at results@noharmfoundation.org with any feedback, positive or not they even specify which I LOVE, so they can expand their knowledge and do better.

They're planning to have a blog on their website soon to serve as an open forum for people to share their experiences (which a blog and a forum are diferent things, look at Lumigrate, I have both but I'll just let that one be interpreted by YOUsers as you wish). And naturally, financial donation to the foundation and the usual about that is covered.

Having this program be no direct cost for people is important to them, and they wish to have people 'pay it foward" by contributing to the wellness of society because their missions are advancing the field of natural medicine, preserving health freedom and choice for the public, and broad dissemination of information about new hope for autism and other disorders ("the stuff" as I call it) to the general public and medical communities.

She relates how much they've tried to get this information to the public through mainstream media and autism organizations and accepted the realization that going direct to the general public is going to be what is needed to get the information into more hands and heads.

They will be making additional readable and viewable training materials as soon as possible to give more in depth explanation behind the dietary protocol, which will be available for modest donations to the Foundation. They continue to work to expand into training more practitioners as well to meet the demand for advisors.

"Sending the message of this work onto any affected families you know, to therapists and physicians, to any contacts in the media and anyone else who cares that these syndromes are now needlessly affecting a tragically growing number of our kids" is suggested and I have to say I'd work on social media before I'd spend time with contacts in mainstream media.

The monkeys, as I call them, and their monkeybusinesses just simply are censoring certain information to get out until they find it's to their advantage to broadcast it to the masses, hence the importance of social media's becoming so popular since the end of the first decade in the new century and millenium.

I've predicted much awareness about "Lyme" to come in 2015 from mainstream media and was concerned about that so added it to Lumigrate when I foresaw that occurring in 2014. I noticed that Lyme was not mentioned once in Erasing Autism and asked Dr Young's staff why that was, which apparently was simply that the first book was about her Lyme history and treating Lyme so this was to be solely about children and "autism". I hope my readers really 'get' the message that these are caused by the same things and essentially are the same disorder. I hope that the new information added days after creating this thread relating the new manganese research article by Dr. Seneff helps people to see why/ how that is, that 'this stuff' is basically one thing. As Dr Young writes:

"We need a great number of forward-thinking practitioners, organizations and media outlets who are unwilling to accept the hopeless confines of this prison, and who are willing to listen and join me outside this "box" that has been labeled "autism"."

"I also need you -- the Moms and Dads out there with affected children to open your minds and hearts and give this a try", she goes on to say. It is safe, and it could be as effective in your situation as it has been in the cases she's seen successfully helped.

She ends with a powerful statement about the children entrusting the parents with their health and well-being. "Please always do your best to be worthy of that trust." she writes before signing off with Be well, Shauna.
AND if you want to see another topic at another very different website about Dr Seneff's research, you can see a YouTube video of a presentation she provided and ANOTHER topic about it from the perspective of True Activist dot com.
www.trueactivist.com/half-of-all-children-will-be-autistic-by-2050-according-to-mit-scientist/
---
Thursday, April 9, 2015 Shauna Young is the guest on The Morning Show with Patrick Timpone, which I normally listen to the MP3 files that are available sometime later in the day after the show is over, but I tuned in as best I could (with other things going on) to hear Shauna as I was so thrilled to have seen that she was on the schedule with Patrick. I was pleased to hear him asking about sulfur, and he offered to send her some organic sulfur to have her trial with her patients and help them figure out if it was a helpful part of treating autism. They'd heard reports of it from a parent who only used it and one other thing and reversed autism symptoms in their child.
Here's what was posted about the show for Thursday, April 9: Shauna K. Young, Ph.D., CTN, CBS, OSJ
Erasing Autism: The Spectrum Balance Protocol
Shauna Young is the Medical Director of the Assertive Wellness Center of Durango, CO, which first opened its doors in 2001. Since its humble beginnings, her center has now had the distinct pleasure of seeing many thousands of clients who have had the confidence to travel from every U.S. State and even several foreign countries based almost exclusively on referrals from other practitioners and clients who have been pleased with the consultation, products and help.
Shauna holds a B.S. in Natural Sciences and based on the merits of her research, theories and doctoral thesis on dietary connections to both the formation and reversal of Autism Spectrum Disorders, was awarded a PhD in Natural Sciences from the University of Natural Medicine in Santa Fe, NM. In 2008 Shauna was also knighted into the international Sovereign Medical Order of the Knights Hospitaller.
She has been appointed to the faculty of the University of Natural Medicine in Santa Fe, NM and serves as the Chief Medical Advisor for the No Harm Foundation www.noharmfoundation.org, a Colorado not-for-profit organization. Shauna is an international lecturer on many aspects of natural medicine, nutrition, her Spectrum Balance® Dietary Protocol, Autism Spectrum Disorders and many other health related topics.
Show Highlights:
-How an article titled 'Manganese Madness' opened Dr. Young's eyes about manganese overload; high manganese causes sensory over stimulation which results in rage, agitation and anxiety
-It all comes down to grains; the grains contain phytate which strips iron out of the body. Grains must be eliminated from the diet
-Question from a listener: I have an 11 year old Asperger's girl, and she seems to be very sensitive to high-phenol foods (such as bell peppers and cherries, which are "Best Choices" on the Spectrum Balance Protocol). She doesn't get the red ears and cheeks characteristic of a phenol sensitivity, but she gets highly irritable and emotionally volatile when she eats high-phenol foods. How have you seen this issue get resolved on your protocol?
-Dr. Young tells us about the tremendous success with this protocol
-The importance of strictly sticking to the protocol
-How to deal with children who are picky eaters
and so much more!
The link to the topic about this show/interview: oneradionetwork.com/health/dr-shauna-k-young-erasing-autism-the-spectrum-balance-protocol-april-9-2015/
And here's the YouTube video links they had included:
Spectrum Balance Protocol Training -- www.youtube.com/watch
Uploaded on Mar 15, 2011
To all those seeking real answers for Autism & related conditions:

This is just a 7 min. preview of the very first 100 min. professionally produced video training for best clinical or at-home use of Dr. Shauna Young's Spectrum Balance Dietary Protocol with both children and adults who are dealing with Autism Spectrum and many other disorders.
The full length DVD entitled "SBP Family Training Video 1.0" is not currently for sale, but is instead being mailed as a FREE thank you gift to all of our patrons in the U.S. and Canada who make a $50 or larger donation to advance the work of the NoHarm Foundation.
This can be done with any major credit card or PayPal account through our website www.noharmfoundation.org, or by your check mailed to our headquarters in Durango, Colorado. Either method will generate your tax deductible donation receipt for your contribution toward keeping our unique mission going and growing.
There is a free information download available through our website that provides plentiful background on our paradigm-breaking global educational project and please feel free to contact us for additional information and to help.

Thank you!
The NoHarm Foundation
---
Dr Shauna Young on Eco Balance -- www.youtube.com/watch
Meet Nick and his mother Betty. An amazing case study of a boy
with Autism and Bi-Polar disorder that was completely changed just
by eating The Spectrum Balance Protocol.

For more information and/or for your FREE copy of the Spectrum
Balance Protocol, go to www.noharmfoundation.org
---
Live and Learn. Learn and Live Better! ~ Mardy
__________________
Live and Learn. Learn and Live Better! is my motto. I'm Mardy Ross, and I founded Lumigrate in 2008 after a career as an occupational therapist with a background in health education and environmental research program administration. Today I function as the desk clerk for short questions people have, as well as 'concierge' services offered for those who want a thorough exploration of their health history and direction to resources likely to progress their health according to their goals. Contact Us comes to me, so please do if you have questions or comments. Lumigrate is "Lighting the Path to Health and Well-Being" for increasing numbers of people. Follow us on social networking sites such as: Twitter: http://twitter.com/lumigrate and Facebook. (There is my personal page and several Lumigrate pages. For those interested in "groovy" local education and networking for those uniquely talented LumiGRATE experts located in my own back yard, "LumiGRATE Groove of the Grand Valley" is a Facebook page to join. (Many who have joined are beyond our area but like to see the Groovy information! We not only have FUN, we are learning about other providers we can be referring patients to and 'wearing a groove' to each other's doors -- or websites/home offices!) By covering some of the things we do, including case examples, it reinforces the concepts at Lumigrate.com as well as making YOU feel that you're part of a community. Which you ARE at Lumigrate!