Dairy: RealMilk dot com from the Weston A Price Foundation
Dairy is one of the more talked about topics today, of those who are concerned about diet and wellness. Gaining in popularity in recent years due to increased awareness and then education efforts by concerned consumers, prodocers, and providers of health information and care, are diets that have opinions about diary which differ not only from that of the mainstream, but with each other. The past decade has provided so many documentaries about foods and health that I doubt many experts have had the time to watch all of them. And books, same thing, there are ample books, whose authors are also providing content to watch online.
A resource about dairy that I wanted to let people know of, as there are so many varying things online it's difficult to sort through for the average learner, and make things easier and more efficient for our YOUsers, with ideally a better health outcome for having come by our resources at Lumigrate, is the website about dairy provided by the Weston A Price Foundation. Here's the link: www.realmilk.com/
Naturally, Dr Price's legacy and the history and longevity of the Foundation give credibility to the information, and I consider the experts who gravitate to WAPF to be very solid. Despite my time immersed in an integrative center for a year learning from the experts there, and my time on the Internet learning, including much time with savvy people on Facebook I befriended over the years, I had not heard of the Westin A Price Foundation and their excellent information about health based on his research on indigenous people who ate their historic diets versus after they were introduced to other foods. It was a turningpoint in my understanding of everything from TMJ dysfunction to sleep apnea, tooth alignment, and overall wellness. So I want to be sure YOUsers find it at Lumigrate because it's not up in the top areas of Search typically. Other things that perhaps have ways of getting things up in the search engines are, so you'll know about those. This is a hidden gem.
Please look around the other topics in this forum and the other forums in this section if you are interested in nutrition overall. I hope you'll see the link that takes people the 'gut' forum, because so much goes on in the gut that has to do with health and applies to foods. It's sometimes difficult to know which forum to house something. The other day I was talking about having food at bedtime in order to better sleep through the night, and Dr Spurlock said that interferes with your Preyor's Patches in the gut doing what they do, which has so much to do with your immune system. (70% of your immune system has to do with the gut, it is believed in functional medicine circles, generally.).
We have information in various forums about the brain, too, in order to catch people who are looking at symptoms rather than realizing that the solution has to do with diet and foods. So look around. Consider getting someone on your YOU team that would be a nutrition advisor or coach, perhaps. Our thread about The UltraMind Solution (fix your gut then your brain will follow is what it goes on to say on the cover) will take you to their website and they have a nutrition advisory team who will respond to emails for a very low subscription price per month, and they have packages that are longer for less cost / month if a person commits to a longer timeframe. There are many resources, and find what you're comfortable with.
Everyone's going to need to eat a little bit differently because everyone's genes and bodily systems are in a different place. I think back to my family of origin and all four of us ate the exact same things and amounts at dinner, pretty much (once the offspring were older). But the stories about how different my sibling and I were as babies were astounding and quite entertaining. As a baby I used to reach into the bowls of everything going past me when people passed things around the dinner table, which was something my family did EVERY night. My older sibling had not taken food well and had to be 'whee, boomed' with the spoon and coaxed to eat. The sibling never wanted to eat meat but were forced to, basically, because it was believed that was good for 'you', and when they were 18 and got the only job they had until becoming a teacher in their early 20s, they were so grossed out by what goes on in a commercial kitchen related to using animal products that they quit eating meat and wanted the whole world to do the same. Well, that was not at all what I wanted to do.
Eventually my mother was diagnosed with hemachromatosis and adjusted her diet accordingly, my father with hypoglcycemia and later food allergy to wheat and diary (self diagnosed, he never bothered with testing, just tried it and saw his symptoms reversed), and my sibling had figured that out prior to that also, after I'd lead the way in 1995. My husband didn't eat tomato sauce so we figured out for family celebrations to do some pastas and sauces and meats and vegetables and it could all be very customized. There is also a great chili recipe here, Mardy's Friendship Chili, that allows for most people to be fine with the base and then you add in toppings to customize to your nutritional needs. Sour cream or cheese would be the dairy example -- some do, some don't everyone can have it YOUR way. We found that banana splits were a good desert option, with various things like brownies and toppings -- someone could dip strawberries and bananas into chocolate sauce and/or nuts. It was problem solving and putting our wellness above pleasure, while still having pleasure!
So I had gravitated to an omnivore diet, despite that I would like to eat vegan -- idealogically it's great, but I couldn't even imagine doing it based on the few meatless days I've had in my life. So this is interesting, about how the body will tell you what it needs, sometimes. I just found out about 'pyroluria' a month ago, and believe I have had it my whole life, now that I know what it is and the many, varied symptoms. Increased omega 6 fatty acids and another acid found in meat, including chicken, are needed in the diets of people with pyroluria. Pyroluria affects 10% of people overall. In some populations such as those with chronic Lyme/fatigue/pain/fibromyalgia/and the etceteras, it is likely the majority of people have pyroluria. It is called 'the most common unknown condition' recently, and I agree.
So I encourage YOU to keep learning, the time put in will pay off. The energy put in will pay off and hopefully you'll have MORE of it. And the money doesn't have to be overall 'more', there are ways to shift things around so you're spending the same amount on what's going in your mouth. And if not, other adjustments can be made in other areas of the budget. Some people are thinking that smartphones are not so great after all, and are going to much cheaper plans and phones, for instance. Some people are giving up their cable television. Some realize in learning about diet that coffee has a downside and they start paying attention to how much money they're paying in coffe, or the other common drug, alcohol. Yes, there has been some research in the past that shows that there are some health benefits when consumed in moderation, including what we know about wine. But it's all about quality too -- some wines are grown in soils that will have fluoride and grapes take up a lot of fluoride, so it's very concentrated in the wine product that is consumed. So milk is the same thing, much has to do with what the milk plant (grins)/cow is taking up from the soil and many other things.
Quality and quantity need to be evaluated and balanced. I found that if I made ghee from a good quality butter, it seemed to cause no problems for me. And someday perhaps my body will shift more, but in 1995 my body reacted at the far end of the scale to dairy. That's just the way it is in my unique body. Good luck finding out about yours!
Live and Learn. Learn and live better! ~~ Mardy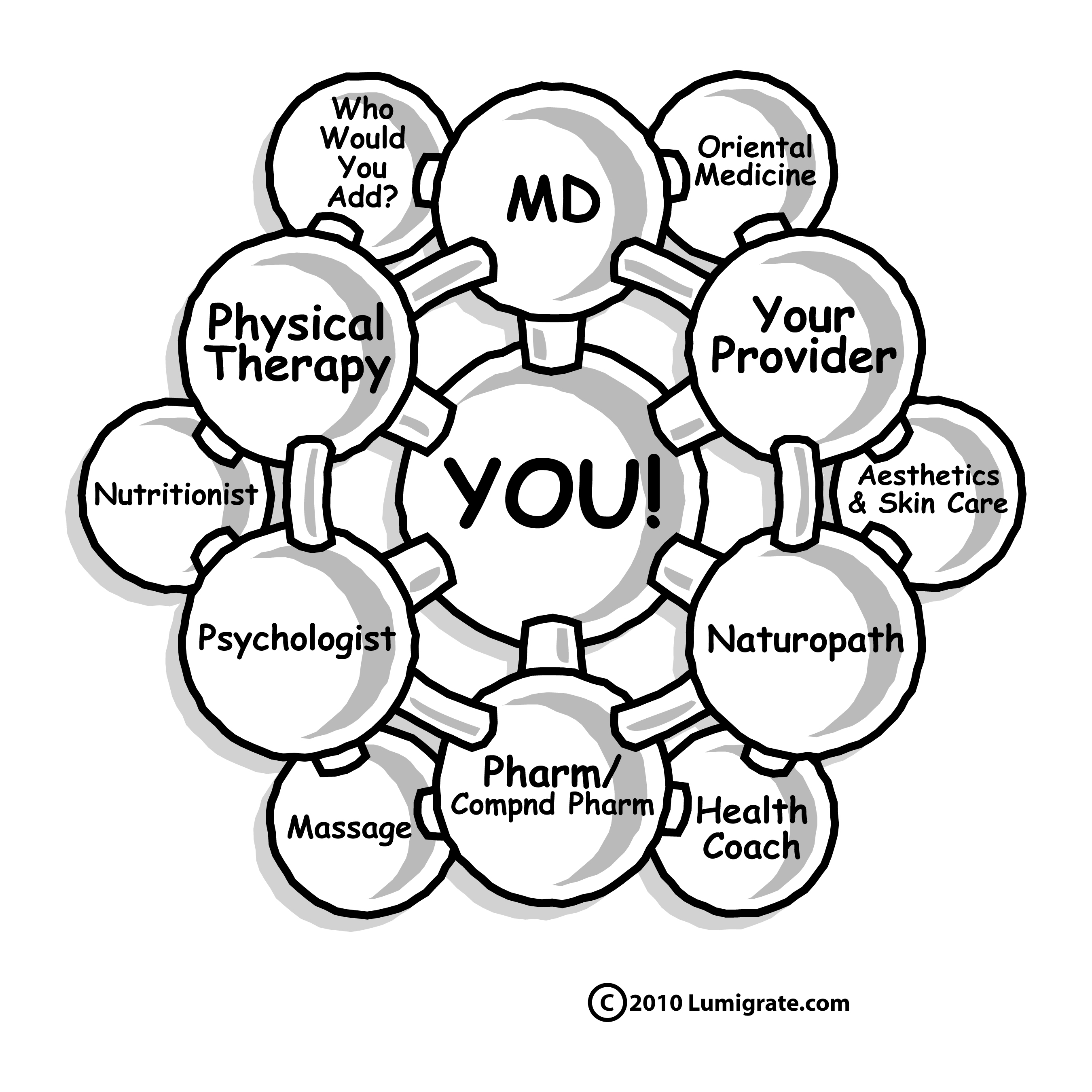 __________________
Live and Learn. Learn and Live Better! is my motto. I'm Mardy Ross, and I founded Lumigrate in 2008 after a career as an occupational therapist with a background in health education and environmental research program administration. Today I function as the desk clerk for short questions people have, as well as 'concierge' services offered for those who want a thorough exploration of their health history and direction to resources likely to progress their health according to their goals. Contact Us comes to me, so please do if you have questions or comments. Lumigrate is "Lighting the Path to Health and Well-Being" for increasing numbers of people. Follow us on social networking sites such as: Twitter: http://twitter.com/lumigrate and Facebook. (There is my personal page and several Lumigrate pages. For those interested in "groovy" local education and networking for those uniquely talented LumiGRATE experts located in my own back yard, "LumiGRATE Groove of the Grand Valley" is a Facebook page to join. (Many who have joined are beyond our area but like to see the Groovy information! We not only have FUN, we are learning about other providers we can be referring patients to and 'wearing a groove' to each other's doors -- or websites/home offices!) By covering some of the things we do, including case examples, it reinforces the concepts at Lumigrate.com as well as making YOU feel that you're part of a community. Which you ARE at Lumigrate!