Claus-Peter Kessler, MD on Facebook; "Learn to Test -- The Order of the System is Disrupted" is His Mantra
I'm wanting to start of this topic with what Dr. Kessler share on Facebook as a comment (below), when sharing this link: kellybroganmd.com/meditation-evidence-based-psychiatric-treatment-mercola/

At the link you'll find this brief information leading you to dive deeper if you're interested:

---

Meditation: Evidence Based Psychiatric Treatment, on Mercola.com
By Kelly Brogan, MD

Do you want to powerfully influence your gene expression for the best? Do you want to train your nervous system to maintain a default state of relaxation? Do you want an evidence-based treatment for insomnia, depression, anxiety, and even fibromyalgia? Look no further than meditation.

The featured article on Mercola.com today, February 20th, 2014, entitled Taming the Monkey Mind—How Meditation Affects Your Health and Wellbeing was written by yours truly. A video is included, so please read and watch my exploration of this powerful personal health tool.

---


Doctor Kessler's comment when sharing it was this (a very good overview):


To be strong/well, and not be anxious or depressed, you have to avoid the negative, disturbing vibration of any disturbing focus, like a mercury molecule, if you are mercury-sensitive (or aluminum if that's your sensitivity, and so on....), or a dental focus or a scar irritating "the order of your system" .

If you have a 'bad day', you have to find out where this weakening of your system comes from, and how to take it away or to clean yourself and to be undisturbed again.

Everyone around here (Facebook) thinks: "What information (medications, pain relievers, anti-inflammatories, food supplements) can or do I have to add to help?" The problem is that your order is sometimes so disturbed that your body doesn't know what to do with the information, and you add so much different information that your body doesn't know how and where to start organizing it.

Your innermost "material energy" layer, arising from the electrons being passed in metabolism, is disturbed and so weak and the chakras are not connected, and even spin the wrong way! It is not giving you a protective shield nor supplying you with the energy needed for your psychological status.

In other words, "your glass is always half empty instead half full" .... 'your skin is thin' ...... you have to power through to get something accomplished, and this burns you out even more, and then you get anxious maybe, or depressed, or perhaps overly aggressive or afraid, for example."

To which I'd commented about it being a good overview, and the next comment was:

Super Aufklärung!! danke dir!

Now, onto other things he's provided, on Facebook and which I've selected to weave together here in a way I hope is good for most learners wishing to understand this 'tool' for figuring out 'what the heck is going on'!
MCS: Not Multiple Chemical Sensitivies - In My Model it is Multiple Chemical elementS !!


By Claus Peter Kessler (on the left, with his family -- per his Facebook photo description)

Heilpraktiker at Claus-Peter Kessler MD -- June 1985 to present
Studied Medicine at Ross University School of Medicine
Past: Albright College and Blair Academy
Lives in Kaiserslautern, Germany
From Kaiserslautern, Germany

Below you'll find my 'more polished' and hopefully 'easy to read' version of a new note prepared the last week of June, 2017 by Dr Claus Peter Kessler and posted on his Facebook page (under 'notes' which is on the 'other' tab). This is the same week that he had tried to video call me, three days apart. It turns out, was trying to let me know that he could tell that I'd had an exposure. He gave me 1:1 lesson #2 about his methods -- lesson #1 ended with his having me take my pulse with my left hand on my right radius wrist area and he instantly started saying 'boom boom' in synche with my pulse! I wasn't needing 'convincing' about this method of his, I understand the fundamentals and believe in them -- for many years -- have even utilized similar in the past with clients in one environment in which I worked (where all new employees are given a string and pendulum in their orientation course manual and learn how to use it). He's been very active on Facebook this week, and I might presume he just figured it was time to do another 'note' and have yet another resource to direct people to. He's given me permission to take those things and put them on Lumigrate, and I do my form of editing and modification to make them easier for me to understand, and I hope that it will do the same for YOUsers of Lumigrate, who often have similar brain issues. Of course, when you're ill it is difficult to put the time and energy into something to learn, even if it is not going to take financial resources. For now, all I can provide is written / readable, but the least I can do for her and others like her is make this as easily readable and understandable as possible. And I can perhaps give back to Dr. Kessler in this regard as well, as he clearly is wanting to have people learn about the sensitivities to various elements, and how to test. And he maybe knows of some videos or podcasts to 'round out' the learning experience for those who have limited stamina for reading. I asked on the thread, so if he has something to suggest I will add it here. And we can hope that funds come in the future, allowing Lumigrate to again provide the other formats for learning, as we have done in the past.

It is not Multipe Chemical Sensitivities, it is Multiple Chemical element S !!!

You have to understand the difference between "sensitivity" and "toxicity". If you are "sensitive" to mercury, your body

reacts to the exposure of each single molecule of mercury from inhalation, ingestion or transdermal / transmucosal absorption and
disturbs the order of your system, especially to the predisposed weak spots of your system (skin, immune system, joint fluid, etc.).

If you are not disturbed by this vibration or frequency of mercury, your body is able to take care of all other toxins you are getting exposed to (such as arsenic, aluminum, patented, man-made medications, alcohol, pesticides, etc. -- as long as it is under a toxicological dose). In this case, your body is able to use compensatory pathways to make up weaknesses (genetic).

If you are disturbed by this vibration or frequency of mercury (in this example), your body is not able to do this, and will react -- uncontrolled, irrational, dysautonomic.

Other people (and animals besides human) can be sensitive to aluminum, fluoride, palladium, iridium, indium, gold, titan, silicium, formaldehyde. They will react to the vibration of this particular element and not to mercury. (Unless they are also sensitive to mercury.)

The word 'chemical sensitivity' should be individually narrowed down to the one, or seldom two, chemical element(s). The person/animal ("patient") is sensitive to a product (fragrance, food, drink, cosmetic, body care product, etc.), because it contains in trace amounts the chemical element(s), and this can vary from charge to charge.
Next, I'll suggest we take a look at the information on dysautonomias that he has provided, and I'll do the same thing with it as I did the above note about MCS. If you take the initiative and connect with Dr. Kessler on Facebook and find his 'note' about dysautonomias, you will see that he has a following of above-average seekers of health information making comments, so it's really very valuable to go there and also look if you're interested.
Many of the commenters are working to solve the very problems he addresses in his 'cutting edge' medical beliefs he has learned and now teaches .. and, I might add, in his consistent and effective use of Facebook. The patience he must have for getting people who have steeped in the other information to seeing things his way -- this new way -- has always impressed me.
When I created Lumigrate, essentially a decade before starting to learn 1:1 with Dr Kessler and include his information on Lumigrate, I had an MD, and ND, a DAOM, and two PhDs in the 'core group' that were venturing to start an innovative clinic together in Grand Junction, Colorado. The MD bought the space and offered to rent to us. And then offered to rent to others, and it became a different 'thing' than what we had originally envisioned, literally before the paint was on the walls, dried and outgassed. Which is fine, his needs and desires were just different than ours. But it left me with a website constructed for facilitating and building off of that information (they'd supply the items they taught people about to their patients and to me and I would, in turn, offer them to my clients who found Lumigrate).
I'd gotten much of the information I had on Lumigrate from these providers, and continued on with that type of information -- IgG food allergies, detoxification and cleansing, diet and nutrition, and supplementation. Dr. Kessler made a comment early on in our Facebook friendship that his philosophy was more 'to the root' cause of wellness or illness.
I have persisted, with my resources (resources = time, energy, currency of exchange typically money), and kept looking for the underlying truths. The 'root' cause, or 'core' of the onion. I believe that is what Dr. Kessler teaches and uses as part of his tools as a medical provider.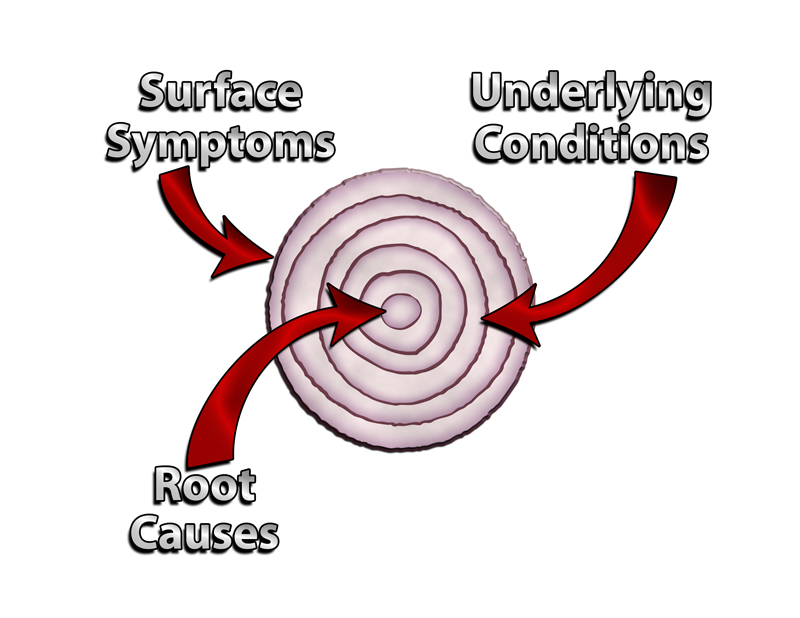 I've not wanted to take up his time to teach me 'how to test' when I wasn't able to devote myself to it and not be quirky with schedule. He's eight hours ahead of my time, so it's not easy. Until May I was working on a project for a person who was the repository of history and memorabilia as well as geneology from the families she was born into, one of which came from Europe to America in the 1800s and settled in the area my parents settled into in 1955. Now nearing end-of-life, it felt like the top priority, and their window of time, energy, and ability for looking at the items (of which there were thousands) had me without extra time in the mornings to be working with Dr. Kessler to learn.
Last summer, I had hoped when all I was doing was dog sitting two dogs in the Denver area during July that I'd have time, but I fell the second day there and literally blew a shoe from the twisting at the foot, and injured my dominant hand from the "protective extension" reflex we have built into us for survival 'of the fittest'.
Everything took extra time, one dog he'd told me was mercury sensitive, and the other was aluminum sensitive. I apparently am both. Finally, a year later on July 1, 2017, I'm editing this topic. I'd had to drive to a big box store nearby the house I was sitting when both dogs at the same exact time, started throwing up and having diarrhea one morning. I thought of this today because as I was working on this edit today I heard O'Rio vomiting in the kitchen / dining room area where he hangs out now to make sure he does not miss any food preparation going on. The overlay for his bed is now in the washer, with the special cleaning solution I've learned to make (which is also very economical, and appears to be free of mercury -- which, again, is his element of sensitivity).
BUT, fore-seeing and hoping to do that last July, at the end of June when in Englewood / Littleton, I saw a camera store and went in and purchased a polarizing lens for a camera -- used, for $15. I explained to the clerk what I was wanting it for, and he went through the available lenses and felt them and looked at them closely to select the best one for my purposes. Dr. Kessler uses a special filter made and sold for this type of testing he does (and teaches) but he'd said it's similar to a polarizing filter for a camera.
Apparently in future lessons we'll be determining which way is up, down, left and right on mine and then you look from there at what 'angles' you see the energies coming from the being or product you're looking at (whether live or photographed). I thankfully knew a chiropractor who could just look at a person or photo and of a product (or photo) and tell if it was a good match or not. Steps expanding my mind. I hope my sharing mine helps YOU in case you're new to this.
I had my first video conversation with Dr. Kessler this past Memorial Day, which for him was a working day in Germany -- he squeezed me in before his 4:30 patient. Completely unbooked, totally spontaneous, it was 8:30 a.m my time.
I think the best place to start is with the 'Notes' information about dysautonomia, and then go from there and add in other 'notes' topics he has on his page. Without further introduction, I give you ...........
Dysautonomias
Posted in "Notes" at Claus-Peter Kessler, MD's Facebook page on
October 15, 2011 at 7:26am (and with his permission, transferred here, with editing for easier readability for Lumigrate's brain-affected seekers).(Thank you, Dr. Kessler).

Experts in the field of auriculomedizin (Mardy's edit: "auricular medicine" to those in the US, etc.), applied kinesiology and a few others are fully aware of the dysfunction and dysregulation of the autonomic nervous system, known as "dysautonomia".
We know that dysautonomia is always caused by strong disturbing fields (scars, heavy metal sensitivity, dental foci), which have certain interconnections with the body (meridian system) resulting in a switching of the autonomic nervous system.
For those thinking energy- and vibrational- wise, it is the blockade of the Ajna Chakra, the 'Third Eye', having connections with the pituitary gland, the regulatory system of all our hormones and influences the hypothalamic-pituitary-hormonal cascade.
It also influences the pineal gland, resulting in melatonin irregularities and leading to sleep disorder with wild dreams. You are not able to shut off and relax, your thoughts are going constantly, you're "wired" feeling ... you can not rest and recuperate.
If one doesn't know how to diagnose this phenomenon, one gets wrong results with pendulum, biotensor and all energy-detecting machines (Prognos, Vega, Bicom, Oberon etc.). Everything is turned around, out of order. (Bolding and underlining added by me/Mardy in editing).

Dysautonomia: A family of misunderstood disorders
By Richard N. Fogoros, M.D., About.com Guide
Updated May 06, 2010
About.com Health's Disease and Condition content is reviewed by our Medical Review Board
See More About:women and heart disease, dysautonomia, inappropriate sinus tachycardia, vasovagal syncope

---
What Is Dysautonomia?

In the 19th century there used to be a condition called neurasthenia. People would find themselves suddenly unable to function due to a host of inexplicable symptoms, often including fatigue, weakness, strange pains, dizziness and passing out.

Doctors would not find anything to explain these symptoms, so they were attributed to a "weak nervous system," or neurasthenia. Women with neurasthenia (men were not given this diagnosis, by and large) were often confined to their beds, where they would either recover or eventually die. And while nobody knew what caused this condition, everyone -- doctors and laymen alike -- took it seriously.

Most modern doctors who hear about this mysterious condition merely shake their heads in wonder. Few seem to consider the possibility that neurasthenia is still with us. Consequently, they are less capable of recognizing the manifestations of this condition than were their old-time counterparts, and tend to be far less sympathetic to its victims.

Yesterday's Neurasthenia, Today's Dysautonomia
People who, a century ago, would have been called neurasthenics today are given a host of diagnoses. These include chronic fatigue syndrome (CFS), vasovagal or neurocardiogenic syncope, panic attacks, anxiety, inappropriate sinus tachycardia (IST), irritable bowel syndrome (IBS), postural orthostatic tachycardia syndrome (POTS), or fibromyalgia.
Sufferers of all these conditions tend to experience an imbalance, and most often a peculiar volatility, in the autonomic nervous system. We now call this "dysautonomia".

The Autonomic Nervous System And Dysautonomia

The autonomic nervous system controls the "unconscious" bodily functions, such as heart rate, digestion, and breathing patterns.
It consists of two parts: the sympathetic system and the parasympathetic system. The sympathetic system can best be thought of as controlling the "fight or flight" reactions of the body, producing the rapid heart rates, increased breathing, and increased blood flow to the muscles that are to escape danger or cope with stress.
The parasympathetic system controls the "quiet" body functions, such as the digestive system.
So: the sympathetic system gets us ready for action, while the parasympathetic system gets us ready for rest. Normally, the parasympathetic and sympathetic components of the autonomic nervous systems are in perfect balance, from moment to moment, depending on the body's instantaneous needs.

In people suffering from dysautonomia, the autonomic nervous system loses that balance, and at various times the parasympathetic or sympathetic systems inappropriately predominate. Symptoms can include frequent vague but disturbing aches and pains, faintness (or even actual fainting spells), fatigue and inertia, severe anxiety attacks, tachycardia, hypotension, poor exercise tolerance, gastrointestinal symptoms such as irritable bowel syndrome, sweating, dizziness, blurred vision, numbness and tingling, and -- quite understandably -- anxiety and depression.
Sufferers of dysautonomia can experience all these symptoms or just a few of them. They can experience one cluster of symptoms at one time, and another set of symptoms at other times. The symptoms are often fleeting and unpredictable, but on the other hand they can be triggered by specific situations or actions. (Some people have symptoms with exertion, for instance, or when standing up, or after ingesting certain foods.) And since people with dysautonomia are usually normal in every other way, when the doctor does a physical exam he or she often finds no abnormalities.

What Causes Dysautonomia?
Dysautonomia can be caused by many different things; there is not one single, universal cause. It seems clear that some patients inherit the propensity to develop the dysautonomia syndromes, since variations of dysautonomia often run in families.
Viral illnesses can trigger a dysautonomia syndrome. So can exposure to chemicals. (Gulf War Syndrome is, in effect, dysautonomia: low blood pressure, tachycardia, fatigue and other symptoms that, government denials aside, appear to have been triggered by exposure to toxins.)
Dysautonomia can result from various types of trauma, especially trauma to the head and chest. (It has been reported to occur after breast implant surgery.)
Dysautonomias caused by viral infections, toxic exposures, or trauma often have a rather sudden onset. Chronic fatigue syndrome, for instance, most classically begins following a typical viral-like illness (sore throat, fever, muscle aches, etc.) but any of the dysautonomia syndromes can have a similar onset.

What Becomes Of People With Dysautonomia?
Fortunately, the prognosis appears far better than it was in the days when the disorder was called neurasthenia. This is likely because bed rest is no longer considered the treatment of choice. Most victims of dysautonomia eventually find that their symptoms either go away or abate to the point that they are able to lead nearly normal lives. Sometimes, in fact, the probability that things will ultimately improve on their own may be the only thing that keeps some of these individuals going.
But even though the symptoms eventually improve in most cases, many people with dysautonomia experience symptoms that completely disrupt their lives, and the search for competent medical assistance in rendering their symptoms "tolerable" is, too often, a difficult one.
So, if you think you may have dysautonomia, you should learn as much as you can about the various forms of this condition, especially how the dysautonomias are evaluated and treated.
The dysautonomia syndromes can be tough to diagnose, tough to treat, and tough to live with.
---
This link is to the resource in Dr. Kessler's notes that he referred me to once I understood (generally) the above information, and he'd looked over what I'd prepared here up to that point. He kept referring to 'the movie' with 'the guy with the beard'.
So I'm going to provide you with the link to what he links to at YouTube: www.youtube.com/watch
and also provide some history about it I found elsewhere on the Internet:
The Bone Marrow is one of the episodes in the Once Upon a Time ..... Life series, which is a French - Japanese - Swiss - Italian animated television series which tells the story of the human body for children. Originally produced in 1987 and directed by Albert Barille, the series consists of 26 episodes.
The manager of the brain is represented by Maestro, the bearded old man who Dr. Kessler was referring to. I've had a BLAST learning about this, and how to draw Maestro -- there's even a YouTube video about that! The series describes a "society inside the body" with a major pyramid type structure of working.
Finding supportive, education-oriented people, such as are on Facebook, is a strategy I recommend, and hope that providing this topic from Dr. Kessler's Facebook page's 'Notes' section (found currently under the 'More' tab the way Facebook has things laid out now). Here's a link to his Facebook page: www.facebook.com/clauspeter.kessler/about
Gratefully,
Mardy
Live and Learn. Learn and Live Better!
__________________
Live and Learn. Learn and Live Better! is my motto. I'm Mardy Ross, and I founded Lumigrate in 2008 after a career as an occupational therapist with a background in health education and environmental research program administration. Today I function as the desk clerk for short questions people have, as well as 'concierge' services offered for those who want a thorough exploration of their health history and direction to resources likely to progress their health according to their goals. Contact Us comes to me, so please do if you have questions or comments. Lumigrate is "Lighting the Path to Health and Well-Being" for increasing numbers of people. Follow us on social networking sites such as: Twitter: http://twitter.com/lumigrate and Facebook. (There is my personal page and several Lumigrate pages. For those interested in "groovy" local education and networking for those uniquely talented LumiGRATE experts located in my own back yard, "LumiGRATE Groove of the Grand Valley" is a Facebook page to join. (Many who have joined are beyond our area but like to see the Groovy information! We not only have FUN, we are learning about other providers we can be referring patients to and 'wearing a groove' to each other's doors -- or websites/home offices!) By covering some of the things we do, including case examples, it reinforces the concepts at Lumigrate.com as well as making YOU feel that you're part of a community. Which you ARE at Lumigrate!