Being Crystal Clear About the Tripp We're Taking with Dis~Ease Solutions and Crystal Tripp (and Her Facebook Group)
Being Crystal Clear About the Tripp We're Taking with Dis-Ease Solutions and Crystal Tripp (and Her Facebook Group)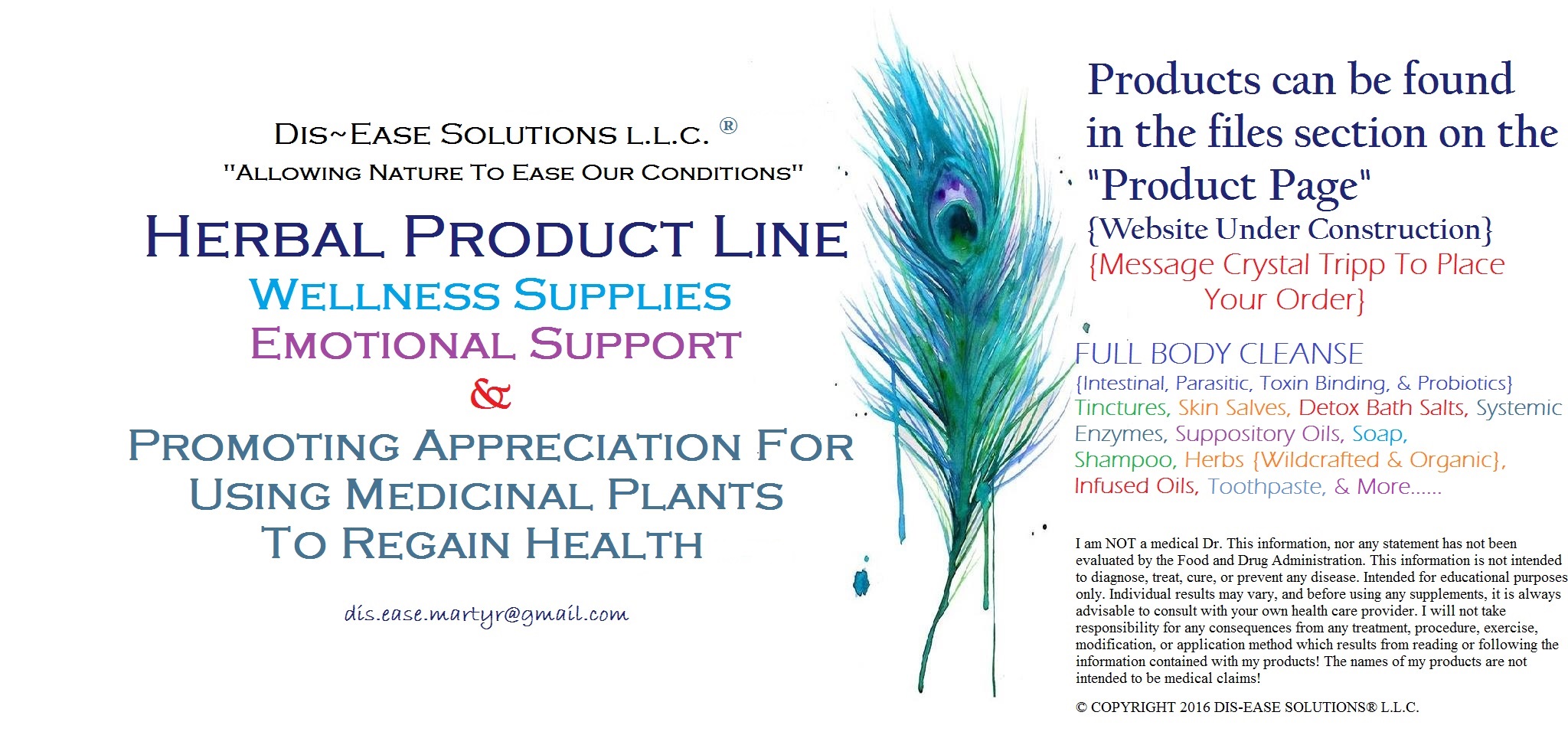 Editing in, from mid November 2017 in her Facebook Group... Two members and Crystal ~~~

I love Crystal. I love her soul. I have a real challenge with my health. I am so fortunate to try her products. I am scared of taking things due to my sensitivity. She really worked with me. My asyra results showed that I brought the parasite load down A LOT. She really goes out of the way to listen.

The other thing is, in her products, I feel love. I also tested her products with the asyra and almost every one turned me green (heal), and some were symptom control, but you have to understand how it works to "get that" -- but that's really big.

Her lotion makes me feel loved, and i hate most lotions and smells. I look forward to using this lotion.

I just really feel appreciation for this woman. she gives me inspiration. She is a true divine being, I can't thank her enough for what she does. xo

Crystal: That is very sweet Thank you, (name removed); when I say these products helped me, they also helped many others. You are very knowledgeable and it would be nice to see you heal and carry on to help others! Thank you for your kind words.

Another member (who I've corresponded with a bit, someone really working on wellness and recovery): Amen (name removed), she is our hero for sure! Life is worth living since I began using her products. I can never thank her enough or tell her enough!
I began preparing the draft of this new topic on summer solstice 2017, June 21.
I happened to sleep through the previous night, without awakening longer than to get up and go to the bathroom, so I was pleased to be getting up for good prior to the sunrise on solstice. I made a note of where the sun rose. I took photos. I just really like the solstices, equinoxes, full and new moons.... And I bring this up here because this will be good preparation for where we might 'go' on the Tripp with Crystal. Crystal Tripp, that is.
It's very HOT where I live in the summer, and gets REALLY HOT just before Father's Day most years. This year was no exception. Neither was last year. I am like lettuce -- I wilt in the heat, and have to make a lot of extra adjustments to how I go about things in the summer. I save up projects to do inside the way I used to on the Front Range of Colorado, or where I grew up in the mountains. It did not get up to 80 degrees there from the time my parents bought the old Rose Bud Ranch in the mid 1950s until sometime after 2000.
I've 'noticed' when the heat wave would happen in Grand Junction, in the Grand Valley of western Colorado, where I moved in January 2004 (scraping the sidewalk for the movers with the broom and scraper from my car, we'd had an unusually difficult winter storm that weekend and only one move they've done before or since trumps my move as 'memorably difficult').
I made a "gal pal" while buying a cocktail at a concert in the downtown 'grungy old theater' where many very good concerts have taken place, who would come out of the woodwork in June when it was HOT and ask if I'd go with her to THE outdoor music event in the area for those who are country / western / pop / party in the desert fans. It was HOT and I'd be doing fine, so I'd say yes (she'd get free tickets for the first night then hope I'd buy a ticket for the other nights).
Then the week of the festival the temperatures would overnight hop up 5 to 10 degrees, and not cool off in the evening -- and I'd be wishing I'd not committed to going!
Last year I attended the Palisade Bluegrass Festival and am glad I did, but was over-do-ing it with the heat. I was not given the set list from the headliner's band, Nicki Bluhm (pronounced like what a flower does when it opens), but I did get to be the second person to talk with her afterwards, and the people who got the set list heard why I wanted to talk with her and wanted me to have my photo taken with 'their' set list.
I'd let Ms. Bluhm know that the gal on my right up dancing next to me with her husband, who was a handy man from my old neighborhood, had been treated at the same time I was for M.S. / CFS/ME / FMS / etcetera. She's been included in local mainstream newspaper articles about mercury toxicity and environmental illness. She'd get into the healing arts herself, which is how the couple met in Mexico.
The average age between us was 60, and we were both there, on our feet, in the HEAT, enjoying what life and the Valley have to offer. Not bed ridden at home, or living in a nursing home, mobilizing in a wheelchair or with a walker (or cane), or quite frankly, dead, as could have been the case. BECAUSE we had done things that insurance does not pay for. We'd looked into things 'outside the box'.
She had been an attorney and was in a less stressful job she also moved on from, and was heading one of the mainstream disease nonprofit organizations where you have races to fundraise for 'cures'. Cures which, we in the truth community, believe are already known and sequestered away in favor of what someone I know termed 'mangling medicine'. I was still practicing as an occupational therapist, with an hourly wage of $25/hour. Hence we could afford it.
As I'd put all of my funds and time into what I've created and provide as Lumigrate (and thereby not working for anyone else and using my personal funds for my living expenses), I'd become one of the people who could no longer afford those types of treatments. $200/hour for the advise, $55-75 per I.V. for nutrition or chelation -- I'd been one of the fortunate few to have that type of treatment from the late 1990s until I started Lumigrate (which launched in 2009, March).
I'd known this economics part of getting effective health care advise for complex chronic conditions was a problem from the 2007 live education group I co-created in the building I contracted OT services before leaving the allopathic model to create Lumigrate.
I'd wanted to provide the most truthful, basic, inexpensive and 'honest medicine' to people, for free or low cost, on Lumigrate.com. It just took me ten years to get to finding a provider like Crystal Tripp in regards to natural products for inside and outside the body -- for people and pets -- to address what is ailing us. Or, hopefully, what will keep people well if they use the products and supportive information BEFORE they lose their well-being.
This year during the bluegrass festival, and 'Jam', which occurred over the same weekend as Father's Day, I aspired to hang around with O'Rio while these wonderful offerings in our area went on -- some of his family was in town to attend and he just does best if we limit the exposures he gets from people who are essentially living in mainstream, using mainstream products. The family is in it's early stages of learning what environmental illness is, it's causes and how to avoid antagonizing the reasons for the conditions.
(The previous visit when they returned, the third lid of his left, then right, eye swelled up, almost covering his pupils. It looked so awful, we were all so concerned, and I simply did a safely washed (mercury free) washcloth with safe, pure water on the eyes and face at bedtime, and we awoke 'all better'. I don't know how he could see to go up the stairs for bed. The next day I'd see that someone, somewhere, found their preferred, perfumed laundry soap and had done a load of laundry with it. This poor dog. But he provides so much for us to learn through his experiences, and I've been tutored 1:1 by Dr. Claus-Peter Kessler about his method of testing for elements of sensitivity, and testing products, and avoiding those which the person or pet is sensitive to.
O'Rio Grande is the 12 year old lab border collie I've been working with for two years now. He's made really inspiring progress no matter what his age, but considering he was a middle aged dog, I've been re-inspired in a way. HE was thrilled that we went out on the deck for the first time in a long time today when we got up -- he doesn't realize there were baby birds in the barbeque, so we'd been leaving them alone all spring. As I was taught by the exterminator who is wildlife savvy.
We went down the stairs to the lawn and I watched how much more at ease he was than the last time we'd done those stairs in the morning, which was over two months ago. What had changed? We'd progressed his diet again -- this time to the 'ideal'. It's been a blessing in disguise to have to do this the slow way over the course of two years, with gradual steps of improved food, then seeing the results leading to his owner and me to pursue doing our parts to make another leap or step in progressing towards 'ideal'. And delays in being able to work with the new providers I'm wanting to work with -- on my end or theirs -- allowed me to see better what causes what, compared to doing more than one thing in a month or a season.
I'd take him on several short walks during the day, just around the house on the lawn (which this year is NOT being treated for weeds and fed with artificial fertilizer which can be toxic) and then out to watch the sun set in the desert in the evening, taking a break from compiling the information in this topic. It appears he is taking an interest in plants!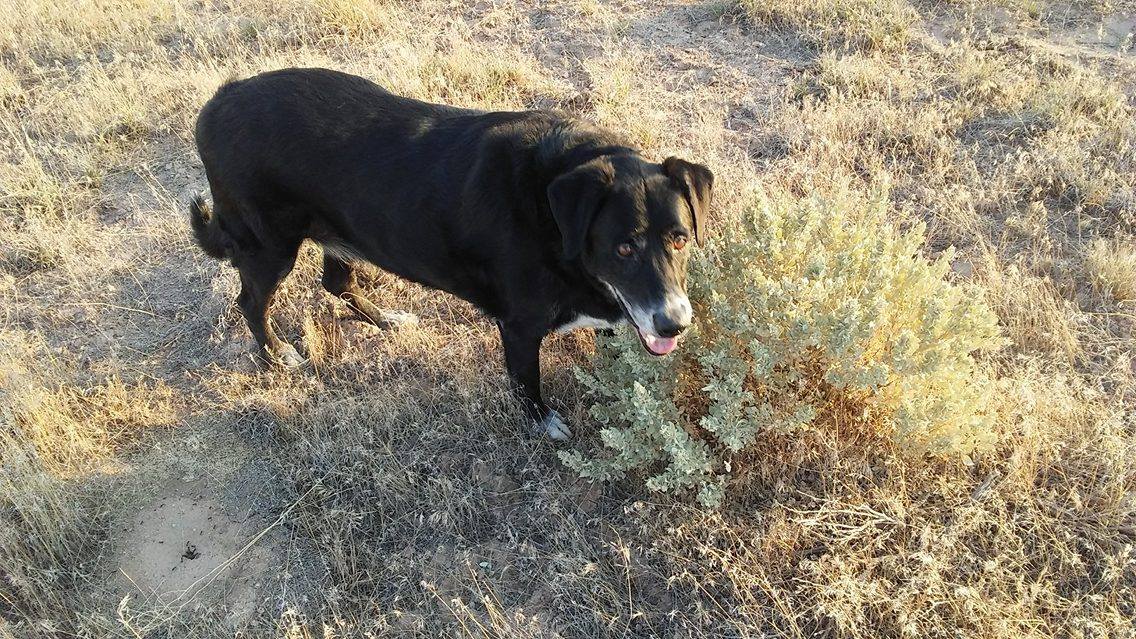 ~~~~Picture a 'thought bubble' above him saying 'Hey, Crystal -- is this a medicinal plant?' ~~~~
As I waited for O'Rio to pee this morning -- raising his leg to do so -- I thought about how when we started on this path together in June 2015, he "peed like a girl", as I teasingly say. He was so stiff and sore, overweight, anxious and unhappy.
Today, I reflected on how I understood him because it was so similar to what I'd experienced in my life with my health issues, past and present. There really is nothing like experiencing things first hand to make you dedicated to your work if your work is in the realm of helping those suffering unwellness and the resultant symptoms.
That is why, a decade ago, I gave up hours of my own time every week to create a live education group when my building's neuro-type psychologist suggested it after our first patient we shared with a 'fibromyalgia' diagnosis had done so incredibly well with our unique way of doing things. We both wanted to get to the bottom of what was causing these complex chronic conditions, and we wanted to reach the public and help if what we could do would help. Which, clearly, it could and did.
We took one hour of our time every week and opted to not have it be 'billable' and instead meet about how we fore-saw creating a group that would start from a seed and grow into something that thrived with the members' leadership and our facilitation.
It would be a 'coincidence' of timing that we'd finally be ready, with a room reserved every week at the same time and the same place for the rest of the year, beginning on the summer solstice. Which was a Thurday, and happened to be the first (free ticket) night of Country Jam, too. I was doing well enough to do all that, and survive and thrive, but I recall being stressed from the heat. And wishing I'd not said 'yes' when it was only HOT when offered the ticket and asked to please go with.
So here we are, Summer Solstice 2017 -- a decade later -- kicking off a trip with Crystal Tripp and Dis-Ease Solutions. Photo, below, from her Facebook profile.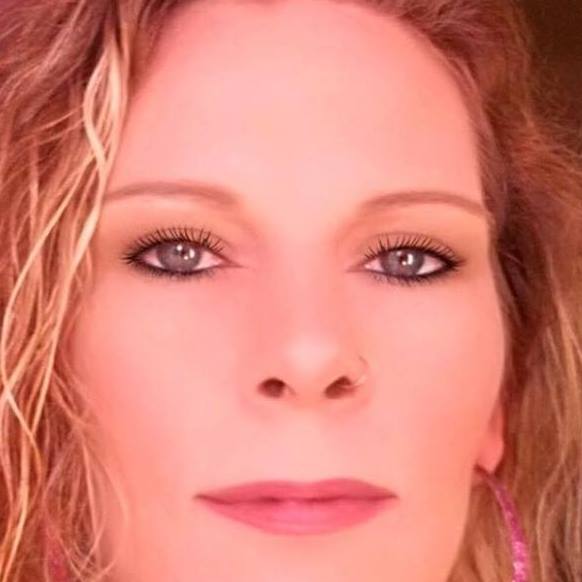 O'Rio has really re-inspired me, and helps me in how to present this information to people, because two years ago he changed so rapidly and dramatically, and we continue to get to new plateaus. He's now at a new plateau, and now we can go on to the next step. Further cleansing and detoxifying. We'd initially gone from tap to purified water, been diligent about going outside and away from the house WITH HIM since he feels he needs to watch over you and the house and won't on his own volition go 'poop' when he needs to. Those were free or very low cost changes which made a big difference. (Not re-absorbing what's in the colon... same applies to people, right?)
This time we're going to do Crystal Tripp's "Dis-Ease Solutions" program. I've not done a whole protocol for cleansing / detoxifying in over two years.
Crystal and I met in the Facebook group for that previoius protocol I tried, and I remember being very impressed with her story and background. She'd been a park ranger and she had a lot of observations about the environment and thoughts about how that fit together with the illness symptoms people were experiencing not only in her family but what was shared with many in the group.
However, we somehow became disconnected on Facebook as friends. She's not changed her profile and neither have I, but there's no history of the wonderful conversation we had back in 2015 once we were re-friended. I was on Facebook when I was disconnected from Alex Birchfield (who has a fabulous topic on Lumigrate about our civil rights), and found out summer of 2016 when in his home town and texting to connect with him that he had not done the unfriending and blocking that his profile had done. I remembered the specifics of it. Suffice it to say there are meddlers in Facebook. That's all I'll say. ("Just sayin'....")
Yes, I want people to use the tool of Facebook but also be savvy about what's going on behind the scenes with Facebook. Currently, here I am in The Forum on Lumigrate.com and taking pride in the 37,000+ reads of a topic about the group on Facebook where Crystal and I initially crossed paths. And I look forward to what might come from here, for people who find the topic or are provided it by me or someone else.
Today I can see how this was meant to be, continuing me along in the growth and change of how I go about helping people. I'm seeing that today there are lay people more than ever who have extensively studied and are getting to the truth of things, and they have lived the horrors of having these chronic conditions in themselves, their family members -- human and otherwise.
Crystal likes hearing about what I'm doing with O'Rio, and as such has agreed to have a topic on Lumigrate about her and her products / guidance. I only found out today that a dog was part of the story of how her son got so sick that he moved back in with him mom and family. Then she got sick -- and was incapacitated for months. Upon review of things a bit, I suspect the dog was what put things over the edge as is the way environmental illness usually works.
That was about three years ago. I'll let her tell more of her story herself, later, and for now give you the overview as I understand it. She figured out what she wanted to try on those in her household she was going to treat. I know she has also recognized that a poor diet was part of the reason they were susceptible to falling so far health-wise.
I'd inquired what she meant by that and they were eating what we refer to as "SAD" ... standard American diet; fast food; processed food; frankenfood (GMO). I did not inquire about water, I'll have to do that. Water was the very first thing I did with O'Rio. Same kibble for 10 months, but I'd enhance the diet with samples of other kibbles and buy mark down meats to give him. I'd also get produce donated from a local vegetable grower who 'digs' what I'm doing. No farming pun intended.
By later 2014, she'd see the improvements in her family and self from what she had figured out and her son had just said to her that she should start a business to offer the things up to others who had the same / similar. He was then killed riding his bicycle, by a driver in a situation I will refer to as tragic. I reserve that word for really selective occasions, too. So she 'made 2015 count' in honor of her son, and I presume poured her grief into developing all that has to be done in order to be where she is today with Dis-Ease Solutions.
So isn't it an interesting coincidence that today in her group on Facebook, she posted this: (link to go to her group: www.facebook.com/groups/282131635457507/)
I want to put this out there along with this post. It's no secret that I have claimed to have caught this from a dog. The dog was sick, my son got sick when he got the puppy; a year later, he moves in with us thinking he's dying. I get sick too. It is that simple.

He had pulled what he thought was a worm out of his nose, and sure enough, 6 months later, so do I. I have said many times, but don't speak about it a lot, that the intestinal mucus comes out of the stomach and into the esophagus and, sure enough, the nose too.

They say this is made of mostly eosinophils & fibrin, which is probably why the enzymes have helped others so much with blocked sinuses. This stuff grows into every orifice, every cavity, every organ it can get into. The branches are extra space, so to say, that it can stretch into.

This would also explain why my son had an Eosinophil count of 9, but sadly the doctors don't normally give out medications until you reach a 10. This is associated with so many diseases depending on where you have it! Cystic fibrosis, pulmonary heart disease, and it's associated with sickle cell anemia. I wonder if those of color are affected by this in a different way.

Here is what happens if you don't cleanse your intestinal tract and you allow it to go untreated, unknowingly of course.

How many diseases can be cured just by working on mucus!? I went through this 3 years ago and I am still looking for answers! This is it! This is what I pulled out of my nose! It had completely filled me up but you know, every x-ray, every scan showed normal??

Some, like my son, who was 6 months more advanced with this, claimed that something came up his throat and was wrapped around his neck and was chocking him! This stuff was growing into his cheeks!!!

What is going on!? Could THIS be the biggest cover up in history!? I have to recommend that everyone in the world cleanse their intestines, that is where this starts!
Seems this is a good point to insert the onion and elevator graphics I use so often on topics at Lumigrate. Load Theory, demonstrated with the elevator visual, shows how there are a lot of things that cause a health crash. Some are bigger or heavier than others. BUT ideally if you get to the core of the onion, which is from the root, and the things closest to that root, then THAT will ultimately be the most efficient and effective way of reversing symptoms.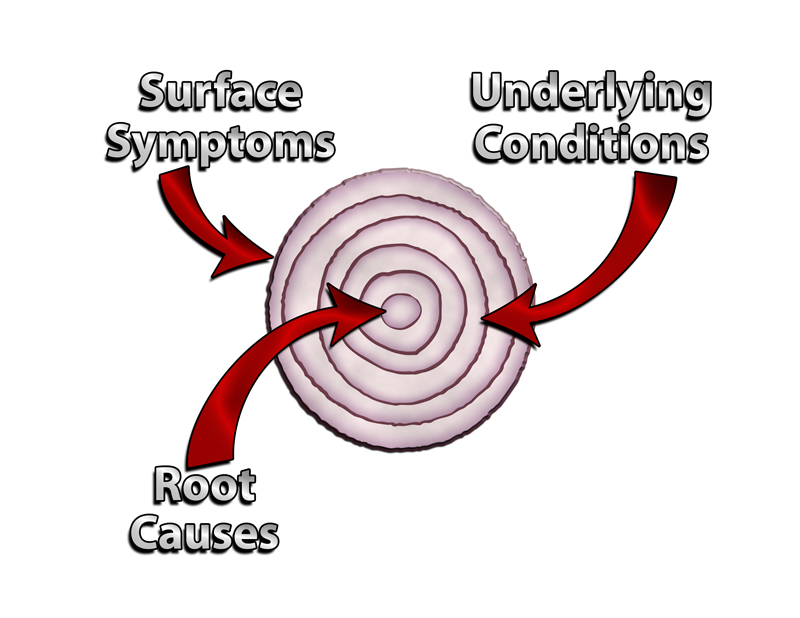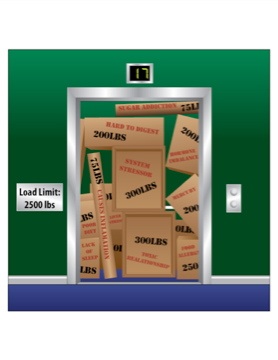 Group members ask/say: What can we use to cleanse our colons

Crystal Tripp: My cleanse! along with enzymes, and supportive tinctures! You can use enemas to clean the colon, the colon is a small part, this is in the intestines, you need an intestinal cleanse :)
.... and after everything I have seen, if you feel the need to clean yours, clean your kids, and entire family, and pets too!

Groupie: I've tried so many things and still cant get a good cleans.

Groupie: The cause of asthma as well, sounds like. All disease is caused by parasitic bacteria.

She said that because this was the first comment Crystal posted on the thread, this link:

Crystal comments that means it's killable and so there's hope.
Groupie comments absolutely and gives thumbs up and says good work buddie....

Now it gets super interesting from my standpoint:

Groupie: My dog was LOADED with round worms when we got her. She was a Craigslist rescue puppy. When she had BMs, it would be all worms!! I mean twisted worms is all I saw. I did use over the counter Pinworm stuff for all of us in fear we got them. Not sure how good it works. She was wormed thru vet. I do plan on doing as family cleanse with your herbs soon. Our house hunt isn't going well. I was waiting to move first. Thanks for all you do and share!!

Crystal: The pinworm medicine does work. My guess is more on the little things inside that mucus kills it off. That is why 5 feet at once came out of me, but this is another piece to the puzzle! Whatever was ailing the dog, the pinworm medicine will settle it for a while, but it will come back.

I look forward to hearing from you. The cleanse, along with enzymes and a tincture or two is the best starting place for anyone with any disease.

The pinworm medicine at single doses spread out is also a good support. I would say bimonthly on pinworm meds. It could be key as to why I cured myself compared to others ... I took so much that I cannot stand the smell anymore, it makes me sick. Good luck!

(Another) Groupie says: we just got a puppy from a reputable breeder and I havent wormed her. she is 14 weeks old and im making her raw and cooked food from organic pastured sources. I sprinkle DE on every dinner. I check her poop and have not seen any worms. What else can I do to make sure she is protected from worms?

Me: Good job on the food. I presume organic water too. As in without toxic chemicals added.... Just checking as some are overlooking that and doing tap out of habit.

Groupie with new dog: Yes, we are on a well but I filter with an Aqua Rain filter. Add a bit of ACV now and then. She gets a spoon of homemade yogurt/kefir a day too and a homemade garlic biscuit to help repel fleas.
I am diligent because we have seven kids and I wouldn't want them having any issues. So far so good.

New to the conversation: All puppies are born with worms. Best to get dewormer and give according to the worm's life cycle.

Groupie: What kind of pinworm medicine. I pull this sticky stuff out of my eyes constantly but once its out its hard as a rock.

Groupie diligent with 7 kids and new dog, above: Oxalates? I got pinworm meds over the counter. I used them for myself, my son, and husband. I got stuff for my dog at the vet since I'm careful with anything sweetened made for human consumption.

Groupie: What type of enzyme is good for this problem?

Crystal: Serapeptase enzyme, I have 250000 in strength, the purest type you can get but they also sell it in lower I recommend getting the higher spu you only take a small amount and mine has no filler, I have a 2 month supply at $40.

I asked for clarification about where she feels her illness stemmed, as in one place she'd said her son who was sick from the dog and another she'd said the dog directly. Answer: Mardy Ross we were all healthy, I got him a puppy after he moved out to keep him company, the puppy ended up sick, then about a month later my son saw parasites and didn't say anything for 8 months until he was so sick he had to move back home.

He let it go, so he moved back in with the dog, both sick and then 3 weeks later I got sick, and we all got sicker and sicker, until the dog couldn't even hold her head up anymore. So my guess is the parasites and/or bacteria originated from the dog, that cause the mucus to create and the bacteria either takes over or the mucus takes over, it could grow like slime mold.

It looks just like slime mold, the mold is everywhere, on food, in the forests its decomposition and it too is intelligent slime mold can go the shortest ways in mazes to get to food. So this is all theory its probably the perfect storm for all depts. to come together whatever it is, intestinal mucus is no laughing matter


Me: Thanks Crystal. I agree on slime mold being a major concern and component. I was trying to find information on slime mold a while back just to confirm that what I think is slime mold is actually slime mold, and the images out there of slime mold that looks like geographic areas is just uncanny.

Groupie: I have the same thing happening. The worm out of my nose was white and it feels like something crawls up my throat and yes it chokes me , like an asthma attack until I cough it all out it's really scary.
Another Groupie: Same

Groupie: Thank you Crystal!

Groupie: I really think you are on to something, Crystal.

Groupie: Presented so well as always Crystal ....thx

Groupie: unfortunately parasitic infections usually go undetected in labs, false negative. This might explain why some people die of hyper-infections.

Groupie: the CDC requires 7 non consecutive stool sample or duodenal tissue biopsy and NOTHING else is accepted -- that was the point-- so this tells us all something and you can tell your labs or doctors you only accept CDC style

Crystal: omg 7 tests! that would take months! great tip. I and my son together had 9 stool tests negative while completely compacted with mucus and parasites; the things I have seen no one should ever have to see, thanks for that tidbit, and the reminder as to why it may not work.

Groupie: I've never known anyone who's had tests to that extent. If the CDC knows that's the only way to accurately test for parasitic bacteria then we are all getting robbed by our doctors and medical insurance.

Groupie: What enzymes are you talking about, the ones I just purchased?

Crystal: Yes ma'am. Something I don't say, I'm just now getting used to telling others to up the dose, Ive been scared of that but enzymes are fine, they are strong, start low and work up.

For chronic conditions, you can take a double dose and when symptoms pass, you come back down to the normal dose. That goes with tinctures, anything .... the cleanse too. You know your body and when it is at its limit push back down push back down.

Groupie: did you have SIBO? That's what I've been diagnosed with, along with parasites. The mucous and nausea in the morning is terrible, but then I feel ok. On a pretty strong tincture and a protocol right now from my naturopath.

Crystal: You know, I would say I did not, but, I was bedridden for months, it was really bad with me and my son. Try looking into the connection with candida and SIBO, you should find something interesting :)

Groupie: Thank you Crystal and so glad you are well!

Groupie: Can H. Pylori be passed through physical contact?

Groupie: I'd say yes on H Pylori. It's very contagious. One reason it's hard to get rid of, is because you can keep reinfecting yourself! Change toothbrushes....never use the same glass more than once, all kinds of precautions to rid of H Pylori. Mastic gum is good.

Crystal: I do have an HPylor-ease double set :) It is 2 parts a tincture with herbs to possibly kill it and an infused oil of probiotics for replenishment, with HPylori just saying.... But when you look into what to do about it you get two sided stories, some say killing it helps, others say replenishment helps, so I combined the 2. Great advice (above from Groupie)!

Groupie: I'm trying not to give up. I've been strong, alone, sick with this for too long. Crystal you are amazing. Gonna keep fighting somehow.
I think she is too.... hence my interest in creating this topic AND trying the products on O'Rio and personally. I'll let you know how it goes.
---
Crystal Tripp Becomes More Confident in Telling These Details to Group and "Putting it Out There" -- Editing this in on the Friday just past mid-September as we are cuspy going into fall. In the past, when I was 'in the System' and just wading my way out, not realizing I was being lead to be 'in the Truth movement', as I am now and have been since 2011-2013 being the cusp of that shift for my ideals, I'd have been in Telluride for the Blues and Brews Festival. Not understanding how these festivals and 'trendy things' like beer, wine and etc. are part of Mainstream's keeping us busy and spending our money on things they're making money on. There have been just over 410 reads of this topic at this point in time, I'm pleased to say. Thanks to Crystal Tripp for her support of my work in many ways, including compensating me for mentoring, editing and so on, as well as helping her reach more people. To help.
My Symptoms, My Observations and Theories, Plus Solutions Offered So Far
I have always been "healthy", and within three months I lost my speech, got Parkinsonsonian head shaking. Most all of us have that, but only the ones like me that had no information about all this don't know about parasites. I let it go, and it grew and grew, the "ropeworms" that are consistently seen in people treating "autism" can be a complete blockage; you don't use the bathroom for months. You become completey stagnant.
Bacterial, fungal, and parasitic infections, plus the "fibers" completely take over your body. So, I would say at this point due to more information avialable people find, they catch it in time so they don't get to that point. It takes a long time to grow all throughout the body, but it messed me up pretty bad, to the point of feeling like I would have a heart attack if I spoke. Scary stuff!
When I finally began to release it, one stool resuted in a 6 foot piece, so it has to really take your body over to get symptoms enough to be "autism". My 2 yr old daughter stopped talking, she released about 5 feet at one time herself, and started to get better immediately.
I think that it is aggravation of the gut lining that forms a "mucus", at which point lowers immunity and allows "bugs" or "interlopers" in. They, or the bacteria in the fibers use that mucus as a vessel, and then begin to create biofilms that ultimatey form a monster.
The people who have had the worst of it have felt it move, including myself, so I believe that if fungus, like candida and slime mold are intelligent and act and move like a parasite, they meld together and create the rope. It does not move outside of the body, and oxygen kills it, so that says, it thrives in an oxygen depleted environment which it creates for itself.
With it came black tar-looking stool for two weeks, nothing but, completely rank, like death or a swamp, that is too, depleted of oxygen.
I saw on Facebook the other day that Erin Brachovich posted a thread that reported 78% of the world's water supply has plastic fibers; well I doubt she did the actual testing, and I doubt that she knows of all this that I'm writing about here, so, that would perhaps be the same fibers I speak of.
You can watch videos where the food supply also has it. Others are trying, they have been studied a bit, veterinary wise. You can find the fibers all over the environment -- lint, stuck to dark clothing, fibers are at a higher concentration in certain areas.
I spent all this time trying to piece the puzzle together until it consumed me, and one day I said "heck with it, let's figure out how to get it out and get better!" That is how my business was created.
I cannot say what kind of bacteria are in them who knows? Lyme? Mycoplasma? A soup of bacteria? All I know is I dug these fibers out of my stool, put them in alcohol to preserve them, three weeks later pulled them out and the bacteria from inside the fibers came rushing out like lava and they swam in circles together, like a flock of birds; if one moved, they all moved -- round and round the fiber and that alcohol did not kill them! Then, with the heat of the light of the microscope, they did.
I feel we are maybe dealing with something here that's "weaponized" / "man made" ....???? It's not my line of work, you would think that after all this time a biologist or someone would hear and be intrigued enough to study it!
Heavy metals are also a part of the puzzle. Put all the pieces together, you get ropeworms. To rid of it, I got that part! www.facebook.com/groups/282131635457507/
---
Please consider following this link to "the rope whatever it is" topic at Lumigrate, as that is a very key component to understanding this subject matter. I remind you that finding health for you or those you help because you care about them or are paid to help them as an advocate is like TAKING A CERTIFICATION COURSE, or GETTING A MASTER'S DEGREE in You or Them, and perhaps you get to the level of mastery of having a DOCTORATE. STUDY as if your life depends on it (withough overly tiring yourself, of course, if you're unwell currently!).
THE LINK TO ROPE is: www.lumigrate.com/forum/biofilm-slimy-matrix-coating-our-interlopers-rope-us
---
September 17, 2017 Update as 125 people are in Lumigrate (and me)....
Crystal posted: "Been a bit sentimental today. Today I have literally put together the best cleanse that it can be. It truly cannot get any better. I have perfected all four mixes. I am now giving out 4.5 oz of all 4 mixes, totaling over one pound of herb. It will also be guaranteed to last two months for 250 lbs of weight of person, pet, etc. Still at a fraction of the price of the other herbal cleanses I know of, at least.
When the Dis-Ease Solutions website comes out, the price will go up to $75. In the beginning, I started with generic herbs, but I have, over time, extended my herbal inventory and attained the rare, harder-to-get herbs recommended for these diseases by top herbalists.
The Parasite~ease mix has mimosa pudica, andrographis, ajwain, cardamom, sida acuta, and wildcrafted premature green hulls, truly the best herbs, and I powder all but two myself. The Pro/Pre~ease now has triple supplements, triple probiotics and it has more nourishing herbs, some wildcrafted, like goldenrod, milkweed, and magnolia.
It has all the supplements to possibly help with our diseases, and many are recommended by Buhner for Lyme neuro, herx, cardisis, & other issues. It has digestive enzymes, Serapeptase, and even my own chitin. The Intest~ease is now with more nourishing, rarer herbs, like Pine Pollen and all bad tasting herbs have been removed.
Impurit~ease, I powder my own yucca, charcoal, and zeolite. I am so so proud of it. I dreamed of the day I could use all these herbs and such in it. I have hoarded my wildcrafted herbs with no idea what would last, and now I know I can use much more than I have been. So finally, I put them in, and am excited about that!
I now have spent the past few weeks stocking up all products, and I have more than tripled my supply of everything. I have been making shampoo by the buckets-full, and I have 100 cleanses ready for people to order.
I am now able to get packages out much faster and supply free empty capsules with your cleanse IF you let me know you want them sent too.
I have had some folks on hold to come in to the group for two weeks, there's a line. I just wanted to share the perfection and thank you guys, all of you! Lets get this going! Big plans for the website, amongst new products, I am going to offer basic supplies & herbs for you to make your own stuff, and once the website is up and going I will start "how to" videos and teach you all how to make your own things if you wish. Like salve.
You will be able to get all supplies, herbs, and my formulated products all in one place. Right now I have nebulizers, enema bags & bottles, over 100 tinctures.
Anyway, I just wanted to thank this last round of members that have made a purchase, done the cleanse, and especially the ones who have spread word about me and what we are doing here. I appreciate ALL of you! If you are waiting on a package, they are ALL on the way and out my door to yours! Thank You!
and later --
Things are truly so exciting around here!
Soaps - Impurit~ease binding soap with activated charcoal and black palm ash, the same main ingredient of the famous black soap that has been helping with morgs for others. Parasite~ease Soap-- 50 bars made! It has some of my Buhn~ease mix that has herbs recommended to kill Lyme spirochets inside the body. I grew my own Bidens pilosa & Sida Acuta, it also has the Parasite~ease herbal mix! That has herbs that studies show to kill 100% of soil~derived nematodes! I have added collagen to both~
The Parasite~ease Shampoo, made with the same herbs, is outstanding! It is now too thick to be a spray, it will come in an 8 oz bottle and you can add water or use as is, it literally takes a pea sized amount to wash a full head of hair! It has Japanese Knotweed Root oil for a natural resveratrol, and it has a bit of Alopecia, so those who cannot afford the Alopecia Hair Regrowth Complex can still get some of the benefits. Use Alopecia with Parasite-ease for even better results! I also have added collagen to it!
So shampoos and soaps now have over 90 minerals & nutrients, and the shampoo has collagen added plus hair regrowth solution! I am feeling pretty blessed right now! Soaps are between 7-8 oz bars, about 3x's larger than the natural soaps in the stores; you can cut them into 2-3 bars! Soap is $12, shampoo $15, Alopecia Hair Complex that is helping with my own hair regrowth $40. All at 8 oz portions, give or take an oz on the soap, I don't have a professional cutter, for now, so I'm cutting it all by hand. The best of the best! I've never even heard of hair/soap products that have this stuff! For now, a normal closed cap on the bottles of shampoo, Alopecia is a spray, and soon I will be sending them out with pour spouts.
I also have a sanitizing room spray, Sanctuary~ease, you can spray it in the air or on your cleaning rag, again 8 oz $10. Made with essential oils that many other expensive products have in them.
Thanks everyone! Let's get our external bodies & environments clean & sanitized!
AND FINALLY! November 12, 2017 she has professionally done photos of products. This one I think of as the 'cornerstone' ....... So I'm going to be adding the photos as she provides them AND she is also publishing online for the first time her ingredients. Next she'll get her labels printed and that will be much faster step for her production. It's so fun to watch the process unfold. I hope YOU will find it interesting if you wanted this whole 'story', and if not, and you're just interested in products and plugging in with her to get them and advise, I hope this helps you get there as well!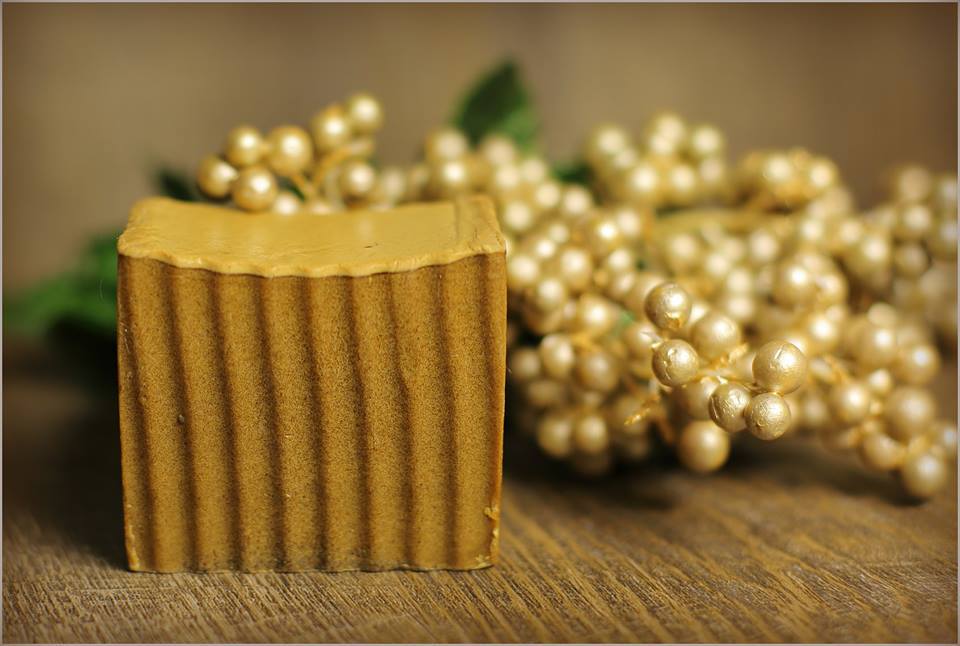 __________________
Live and Learn. Learn and Live Better! is my motto. I'm Mardy Ross, and I founded Lumigrate in 2008 after a career as an occupational therapist with a background in health education and environmental research program administration. Today I function as the desk clerk for short questions people have, as well as 'concierge' services offered for those who want a thorough exploration of their health history and direction to resources likely to progress their health according to their goals. Contact Us comes to me, so please do if you have questions or comments. Lumigrate is "Lighting the Path to Health and Well-Being" for increasing numbers of people. Follow us on social networking sites such as: Twitter: http://twitter.com/lumigrate and Facebook. (There is my personal page and several Lumigrate pages. For those interested in "groovy" local education and networking for those uniquely talented LumiGRATE experts located in my own back yard, "LumiGRATE Groove of the Grand Valley" is a Facebook page to join. (Many who have joined are beyond our area but like to see the Groovy information! We not only have FUN, we are learning about other providers we can be referring patients to and 'wearing a groove' to each other's doors -- or websites/home offices!) By covering some of the things we do, including case examples, it reinforces the concepts at Lumigrate.com as well as making YOU feel that you're part of a community. Which you ARE at Lumigrate!