Mardy Pops In via Pen Pal Program - A Return to Looking Forward to Getting the Mail. YOU Start!
Thursday, August 31, 2017, 5:44 am, by Mardy Ross
It's the last day of the month as I write this, before sunrise. I have my morning beverage next to the keyboard. I'm more comfortable typing than I am talking, and way more comfortable than hand writing. Yet, I created the first two pieces for the Mardy Poppins Pen Pal Program at the table -- my morning beverage on my left by the paper, pen in my right. Old school for me. And for the recipient to kick back and relax at some point in the day -- can we share this through letters? O'Rio Grande, of course, nearby. He's never far away -- the watcher dog.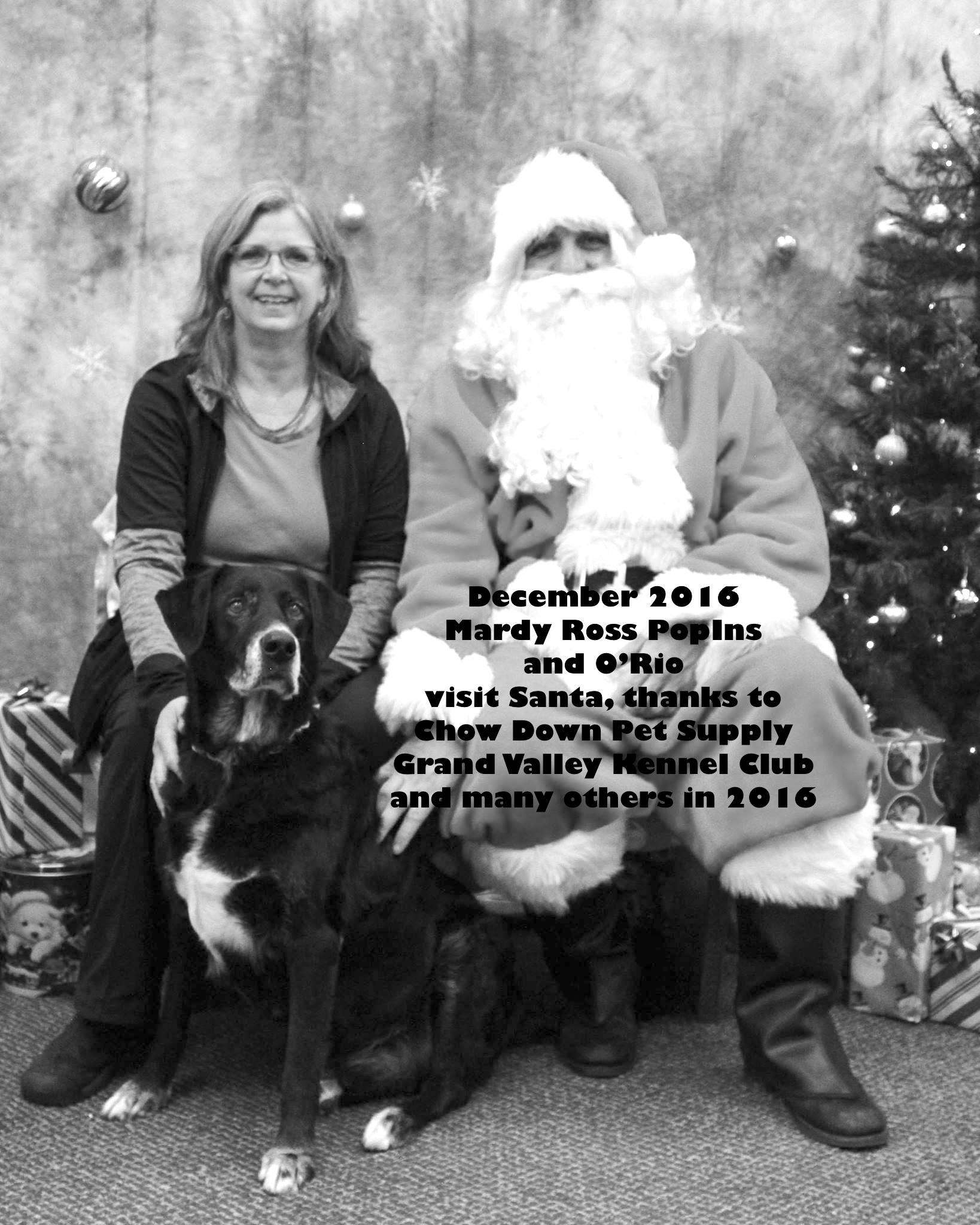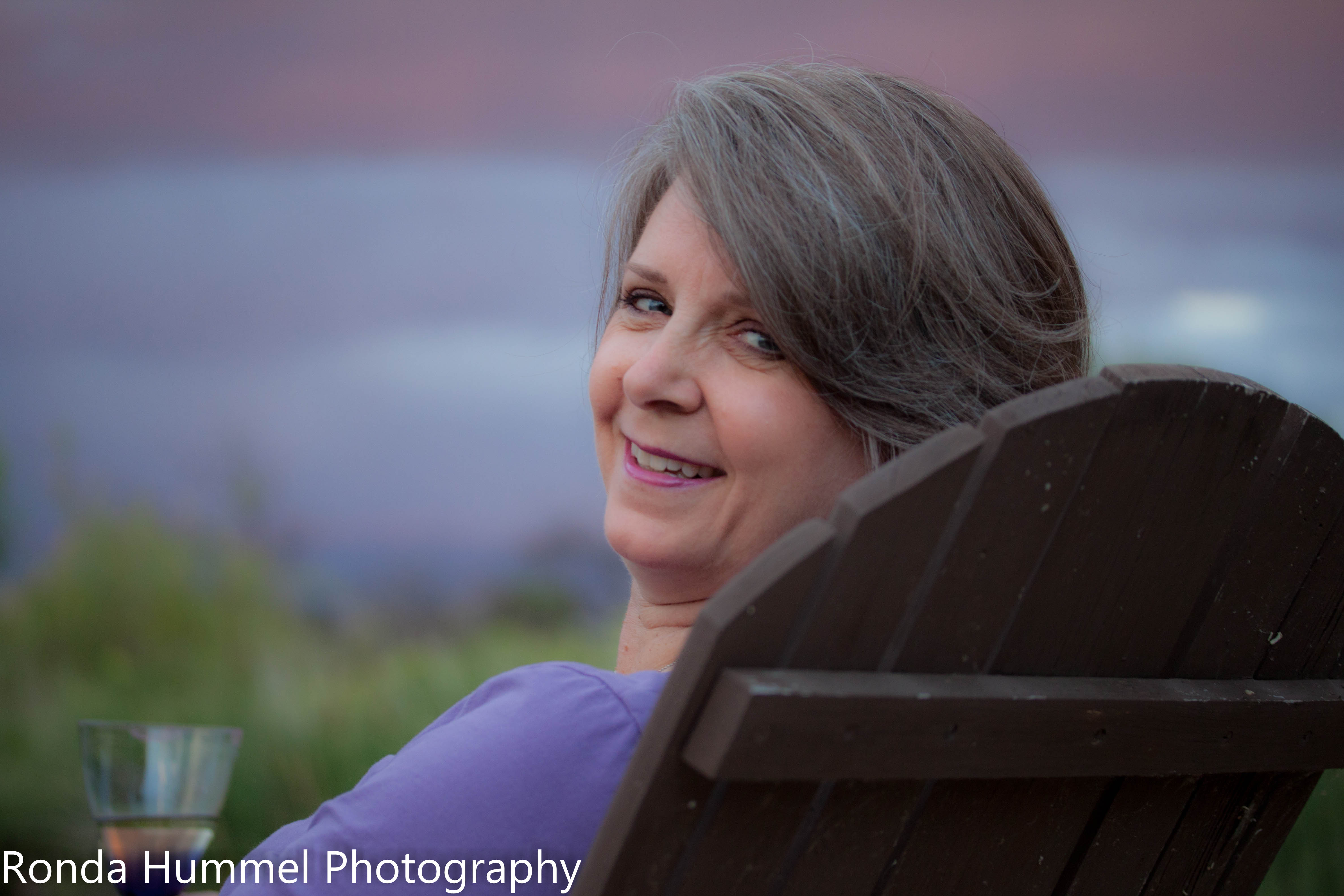 ©2017 Mardy Ross (and O'Rio with Santa, 2016) © 2011 Mardy Ross

I wanted people to see how my writing appears on paper with pen and pencil, because it goes along with the story conveyed in those initial offerings. I've always had coordination problems, learning disabilities, and was highly intelligent and diligent. And writing was difficult for me. I'd be considered 'on the spectrum' of autism if a child today. And I'm not alone with my generation. My mother suspected the experts weren't diagnosing me, and would become a teacher, at my elementary school no less. In retirement (early, forced for doing things against the grain) she tried to publish her system for helping the coordination through learning and doing cursive in an innovative way. BigAcademia publishing said no.
Oh, the ironies! If O'Rio were a person, he'd not have good writing either. He basically has doggie autism, fibromyalgia, movement disorder, behavior disorders, and so on. He has trouble gently taking food from your hand, though remarkably, that improved recently, and I will share about all these things via the letters. In veterinary circles it's recognized by some as dysautonomia, and that's a helpful shift for humans to make if they're plagued with problems, too. About the time the photo with Santa was taken, I noticed a billboard raising awareness about dysautonomia, over the bridge coming across The River into Grand Junction from the south. Many medical consumers come from that direction to this "medical hub".
Everyone's looking at the statistics to tell us how many are affected with various things, but the statistics are way off because they're based on diagnosis when someone goes into the mainstream providers -- human, dog, cat, etc. Increasing consumers don't seek mainstream. Then the provider has to want to diagnose, be capable of it, and not dissuaded. The statistics are not from a study capturing a cross section, though it is known other research has been done, mostly not for the outsiders to see.
My mother ended up inadvertently doing ad-hoc research as a teacher at my rural, mountain area elementary school outside Denver, Colorado between 1968 and 1978 or so, and screened all 3rd graders for neurological processing, and only one -- in about 1,000 -- had no evidence of impairment. I've interviewed that 'girl', and will share about that. Suffice it to say diet is ever so important, it seems, from that 'subjective information'. I believe it's worthy of attention.
I currently believe this to be in the realm of dysautonomia. The veterinary educator I found on YouTube about canine dysautonomia stated most people will have some dysautonomia, which lines up with what my mother was finding. But why? And are those of us more affected with perplexing physiologic and/ or psychologic/ behavioral health issues with more, and not less? Is there anything we can do to change? There is. And I am.
I believe our pets have more of an issue with it than we and the overall veterinary world realize, too. So you're as likely to get not helped or more messed up going to many providers, same as with what we've found happened in mainstream human medicine. The providers are doing what they're taught. We must come up from the grass roots (where we learn in various ways) and be the powerful consumer with every service and product purchased. We must learn what's really going on and gracefully guide getting what we need in order to have the health we wish to have for self and beloveds, pets included.
I believe that is why 'that which is guiding' (TWIG, I call it) lead me to seeing my way to doing Mardy PopIns, then connecting to O'Rio in 2015. The RV van in my mind's eye that started my process in 2014 was at his house when he came out barking at me and my car at our first meeting in 2015!
O'Rio is impressing me every day with what improvements can come to those in middle or older age and with significant problems. He was a mess, I doubt he'd be alive today had Mardy PopIns not blown his way and intervened when he was 10; he's now 12. I recently heard his sister hikes 14-ers, which speaks volumes about "environment", in a small single case way of course, and can give us hope for what we can DO if we know WHAT TO DO.
And so, I hope you will CONTACT ME (not at the Contact Us tab, as that's not updated and can't be done now -- Lumigrate needs some maintenance, which is costly) --- and we'll get started as Pen Pals.
My phone (and I text) is ----- 970 as area code, 462 is the prefix, and 8662 are the last four.

My address is: Mardy Ross; Suite 400-197; 2536 Rimrock Avenue, Grand Junction, CO 81505

PayPal link is: paypal.me/MardyRoss (or you can use my name or phone number, above, too)

---

I'm on Facebook (Mardy Ross). If you must, my email is mardy dot poppins at yahoo dot com.

(My box is 197 and suite 400 is a wonderful UPS Store where I spent a lot of time on a big project for much of the last year, very honest nice people. This way, if Mardy PopIns blows on the wind out of town, either with or without O'Rio, temporarily or longer, they can pack and ship my mail to me ..... and I can keep the Mardy PopIns Pen Pal Program going from wherever ($17/month rental fee!). Low tech 'R' us! Phone's $45+tax.
It's paced by YOU, you'll give to me, and then I'll give to you the initial letter. You'll hopefully look forward to seeing it in your mail, and enjoy reading it while relaxing with some sort of nurturing and nourishing / relaxing beverage, or in a relaxing spot. That's just my suggestion, read it wherever -- I used to read on the StairMaster in my years devotedly going to a gym as part of my recovery from my initial crash. At my worst, I could walk half a block without stopping, and was throwing myself in the chair upon return. I was late 20s -- thirty years ago. A far cry and fall from the pedestal of field day's 100 yard dash blue ribbon in first grade!
Ten years ago, in my late 40s, I'd leave providing mainstream medicine OT (occupational therapy -- how you occupy time are occupations, so basically everything you "do" is an occupation) because in that system I wasn't able to help the people wanting my help to know what I'd found that addressed the underlying reasons for symptoms. It was simply not allowed. The System will let you know subtlely when they've decided it's time for you to go. It was my time to go. And how that happened, is a story for another day.
Get off the screens, away from the electromagnetics, and take a break -- go retro as a pen pal of Mardy PopIns and remember a simpler time. Reconnect with a different place in yourself -- and with thoughts of dogs (and cats) and kids AND US! And maybe let that influence you longer term!
When you give/send to me the second time, you'll receive the second letter, and so on. (I'll keep track of where you are in receiving the letters.) And you can send me suggestions or whatever, in addition to whatever amount you wanted to give. It won't take a lot from any one "pal" if we get enough pals giving to keep things going. And I can continue lighting the path to health and well-being for all who find their way there on the Internet, seeking to find and learn, share, and help teach others (including Facebook efforts).
I hope some will offer to sponsor others as a gift -- either someone they know or someone I learn of. (Right now I have a handfull I would like to find sponsors for, and that will be kept anonymous, as will who gives and not, and any details.) Your contact information will be kept by me similarly, as it would have in the old days when I was simply doing my yearly love letters (I sent Valentines letters instead of Christmas as it was less busy and more special when received). I'm frankly worn out trying to keep up with the high tech stuff, and wanting to go back to "those times" in some way, myself!
Letters will just be the highlights, without detail, as you'd expect in a little letter from a friend writing you a note as Pen Pals of the Pooch and Mardy PopIns. (For as long as the pooch is in the picture, that is.... I am Mardy PopIns, after all....). GRATE-FULL-Y ~~ Mardy
__________________
Live and Learn. Learn and Live Better! is my motto. I'm Mardy Ross, and I founded Lumigrate in 2008 after a career as an occupational therapist with a background in health education and environmental research program administration. Today I function as the desk clerk for short questions people have, as well as 'concierge' services offered for those who want a thorough exploration of their health history and direction to resources likely to progress their health according to their goals. Contact Us comes to me, so please do if you have questions or comments. Lumigrate is "Lighting the Path to Health and Well-Being" for increasing numbers of people. Follow us on social networking sites such as: Twitter: http://twitter.com/lumigrate and Facebook. (There is my personal page and several Lumigrate pages. For those interested in "groovy" local education and networking for those uniquely talented LumiGRATE experts located in my own back yard, "LumiGRATE Groove of the Grand Valley" is a Facebook page to join. (Many who have joined are beyond our area but like to see the Groovy information! We not only have FUN, we are learning about other providers we can be referring patients to and 'wearing a groove' to each other's doors -- or websites/home offices!) By covering some of the things we do, including case examples, it reinforces the concepts at Lumigrate.com as well as making YOU feel that you're part of a community. Which you ARE at Lumigrate!